Maintenance Requests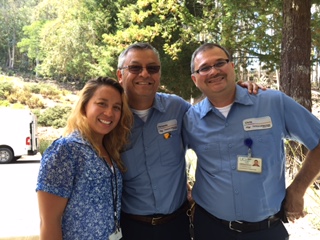 Take a tour of the site in this welcome video.
A few things to note:
Be sure to use the Housing options for any Housing related requests.
You may not request housing keys via this website.
Please contact the Housing Office directly for any key related needs.

For Housing Facilities Emergencies, please call Facilities Services at (415) 476-2021- Let them know this is an urgent issue that needs immediate attention.
For Lock Outs:
If a tenant is locked out, the tenant or additional occupants on the lease may check out a temporary key at no cost from Housing Services during regular business hours. If the tenant fails to return the temporary key within 2 business days, the key will be considered lost, and the tenant will be charged accordingly. During non-business hours, Parnassus tenants may contact UCSF Police at (415) 476-1414 and Mission Bay tenants may contact the Mission Bay security desk at (415) 317-7899. UCSF Police charge a fee for this service that is billed through Housing Services, and a $25 fee will be added to the tenant's account for each lockout incident. The lock-out fee will be waived a maximum of two times during the entire period of the tenancy.
Examples of Emergency Maintenance Requests Include:
1. Overflow toilets
2. Gas/ Odor Leaks
3. Roof/ Ceiling Leaks
4. Loss of Electrical Service
5. Major Plumbing/ Water Leaks
6. Domestic Hot/ Cold Water Outage
7. Sewer Back-Up/ Flood
8. Broken Window/ Door
9. Chemical Spill
10. Trapped or No Elevator Response in the Building
11. No Heat
12. Fire Alarm Malfunction (Beeping Smoke Detector)
13. Threat of Structural Collapse
14. No light in the Unit
15. Sparking Outlet, Electrical Fixture, or Stove
16. Refrigerator Not Cooling
Elevators
Elevator service and repair is provided by Otis Elevator and UCSF Facilities Management provides 24-hour response to elevator problems and emergencies. Each elevator is supplied with a telephone with direct calling for emergency service. Call 476-2231 for repairs during normal business hours (Mon-Fri, 8:00am-5:00pm).
For after hours, holidays and weekend service, call Facilities Management at 415-476-2021