Faculty Housing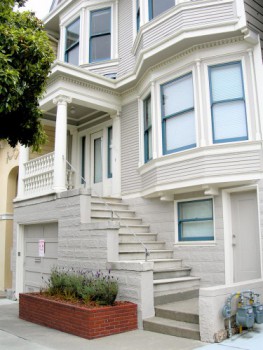 As a focus of UCSF Faculty recruitment and retention, a limited number of unfurnished houses, flats, and apartments are available to Faculty at the Mission Bay or Parnassus campuses. The accommodations and amenities vary significantly. We recommend that you contact Housing Services directly to discuss options and availability.
Assignments
Priority for Housing is based on the move-in date of the applicant (housing need date). For example, those who apply for August will have priority over those who apply for September. When the date of housing need is the same, priority will go to those with the earliest application date.
Eligibility
UCSF Policy on Campus Housing Eligibility
Parking Information
Faculty Houses at Parnassus: apartments usually have a garage space assigned to them and the cost is included in the rent. However, some apartments do not have an assigned space. In this case, a tenant may obtain garage parking that is assigned by faculty seniority. Street parking may be available, but permits must be arranged through the City of San Francisco.
Mission Bay: Parking is available at the adjacent parking garage or surface lots. Permits are available for purchase at Parking and Transportation Services office located on the first floor of the 1625 Owens Street Garage. The monthly cost is dependent upon your university affiliation and when you use the parking lots.
UC Home Loan Program
Housing Services provides resources for rental properties. If you are a faculty member and need home loan information, please contact Academic Affairs.