Aldea San Miguel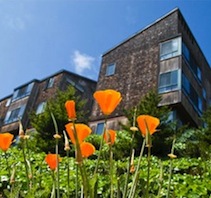 A family-friendly community nestled in the woods.

Aldea San Miguel is surrounded by a forest and located on Mt. Sutro, one mile uphill from the Parnassus campus, and offers a quiet escape from city life. It is best for those who study or work at the Parnassus campus and for those who have a car.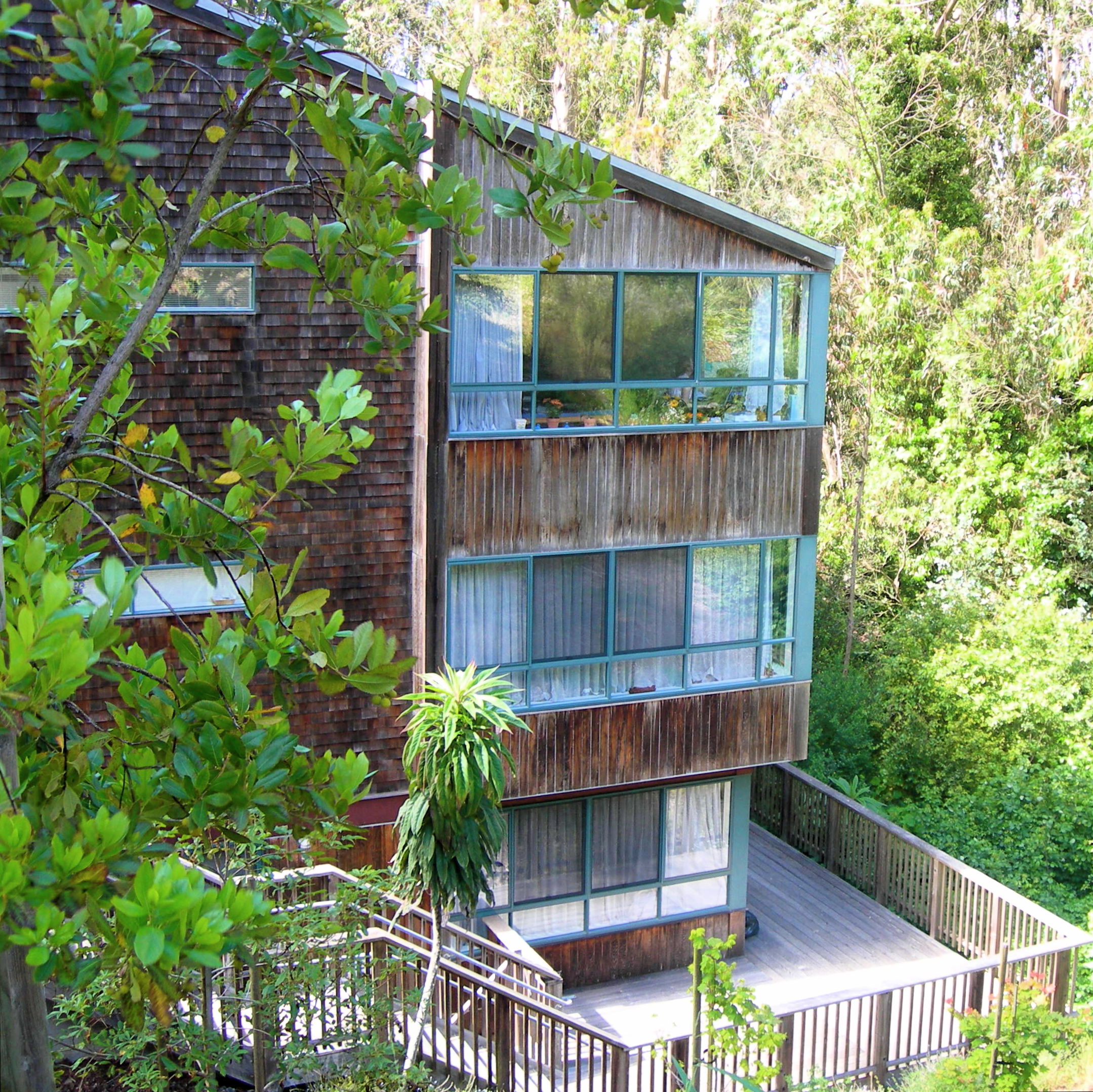 Aldea 1-bedroom and 2-bedroom Units
Aldea San Miguel is surrounded by a forest and located on Mt. Sutro, a hill above the Parnassus campus, and offers a quiet escape from city life. Built in 1999, this complex is comprised of 1-bedroom and 2-bedroom units, and best suited for couples or families. A shuttle connects to the Parnassus campus and one parking spot comes with each apartment (option to purchase a second permit). Eligibility is open to UCSF Students, Resident Interns, Clinical Fellows, and Postdocs, based on availability.


Aldea Junior 1-Bedroom Apartments – Single Occupancy Units
Aldea San Miguel is the site of 42 Junior 1-Bedroom apartments. These single-occupancy units feature granite counters, dishwashers, gas ranges, private balconies or terraces, reserved parking, 120 cubic feet of extra storage space, and gas heating (gas utility included). Top floor apartments have vaulted ceilings and bathroom skylight. Eligibility is open to UCSF Students, Postdocs, Residents and Clinical Fellows.
Junior 1-Bedroom apartments are for single occupancy only (no partners, no children).
1-Bedroom apartments are for couples (2 adults only, an infant child under the age of 5 is permissible in some properties).
2-Bedroom apartments are for families with children (proof of dependent is required for priority assignment consideration, maximum occupancy is 2 adults + 2 children OR 3 adults + 1 child).
Features
• Nearby Housing Services office and 24/7 emergency maintenance response
• Spacious common laundry rooms and assigned storage lockers
• Dishwashers, garbage disposals, ovens/ranges, and refrigerators
• All apartments are unfurnished but include carpeting and window coverings
• No smoking, no pets
• Free shuttles connect to all other UCSF locations*
• Drive or shuttle to local supermarkets and shopping districts
• Landscaped grounds, hiking trails and children's playground
• Free access to the Aldea Center Community Center
• Tenants provide their own phone, television and internet services
*There are no shuttle services or public buses servicing Aldea San Miguel on nights and weekends. Because of steep terrain and dark streets at night, walking or bicycle transportation is often inconvenient. Access to the Mission Bay campus is 30 minutes by car, and can take up to an hour via two, connecting UCSF shuttle lines.
Aldea San Miguel Parking Information
Parking is available on surface lots near the apartments. Each apartment comes with one reserved parking space at no extra fee. Unless the rental property is a junior one-bedroom, tenants may purchase a permit for a second vehicle, based on availability, at the Parnassus Housing Office. Guests may park in a designated guest parking space for up to four hours, and must hang the guest parking permit on their rearview mirror.
Please be advised that UCSF tenants are subject to 2-year term limits in campus housing. After staying in your assignment for 24 months, you will be required to move and find alternative housing accommodations. Term limits are cumulative in a lifetime, regardless of university affiliation or break in tenancy.
Please visit Floor Plans and Virtual Tours for video, photos, and floor plans of Aldea Housing.
To download a map of the Aldea Housing complex which includes parking spaces, shuttles stops, locations of trash, recycling and compost receptacles, click here.
On Campus Rental Prices
Rental Rates as of July 1, 2018
To download a comparison of UCSF Housing rents to San Francisco market rates click here.
Also compare UCSF Housing rents to comparable institutions click here.