New Applicants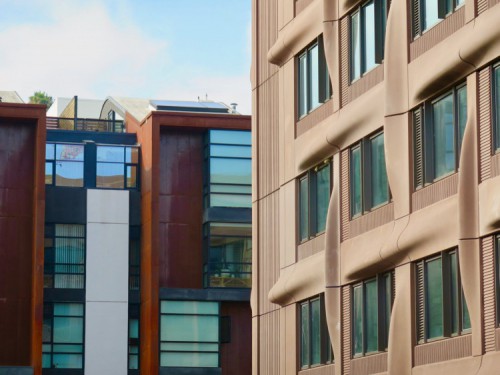 Apply to UCSF Housing! Please click here to follow the application steps.
---
View our 2019/20 rental prices.
Compare UCSF Housing 2019/20 rents to San Francisco market rates.
Compare UCSF Housing 2019/20 rents to comparable institutions.
Compare our amenities listed by location.
Frequently Asked Questions
We appreciated being able to live at Aldea during our child's early, formative years. He has been able to interact with all the wonderful people and also to take part in many activities here. Sadly, we can't live here forever and plan on moving on—but we will never forget you or this place. - Avon Leekley, Aldea San Miguel Tenant
A Change to Our Rental Payment Process, 2019
Later this year, UCSF Housing Services will implement an Electronic Funds Transfer (EFT) process for tenant rent payments. An EFT moves funds directly from a tenant's bank account to a UCSF account. This new type of transaction will allow tenants to set up monthly payments automatically so there is no worry about missing a payment in the future.
Please note:
Banks do not charge tenants a convenience fee for EFTs.
Tenants who have foreign bank accounts can usually use an EFT for payment. In the event that an EFT fails for any reason, the tenant will be notified at the time of payment.
Housing Services will continue to accept checks or money orders for payment. Send checks to our Mission Bay Housing Office at 1505 4th Street, Suite 101, San Francisco, CA 94143-3100. It must be postmarked by the 1st of the month and paid by the 7th of the month to avoid late fees.
Tenants who continue to pay rent using a VISA or MasterCard will be charged a convenience fee which is assessed and collected by the VISA/MC network. This fee is similar to using a credit card when registering for classes or paying your taxes.
The new Housing Agreement starting July 1, 2019 outlines these two payment changes. There will be a grace period from July 1st until the point when the VISA/MC network starts to charge fees. Housing Services will notify tenants of when the grace period ends. After that, tenants will be notified of the fee when completing their payment transaction with a credit/debit card.
If you have any questions that we did not answer, please contact us.