Safety & Security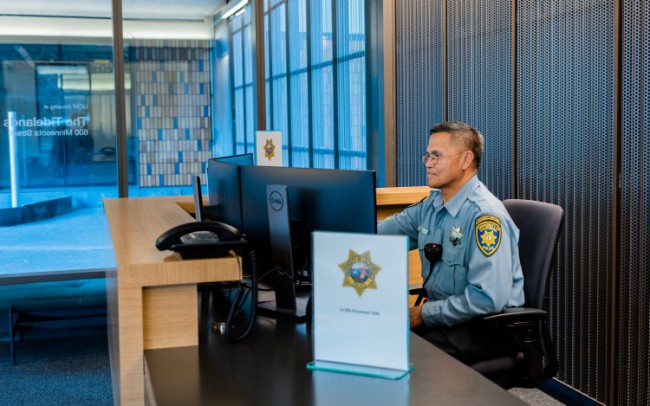 We want all of our tenants to have a safe and enjoyable stay. To help ensure the safety of yourself and your neighbors, please adhere to the following policies and guidelines.
Be aware of your surroundings and report any suspicious activity to UC Police and/or Housing Services immediately. Blue UC Police emergency buttons are located around the complex for use in an emergency. The UC Police may be reached at 415-476-1414 in the event of a non-emergency.
Keep your apartment door locked at all times. If you use trash and/or laundry rooms, be sure the door to each room locks behind you. Never prop open doors to the buildings. Report lost keys to Housing Services.
Campus Security Information

IMPORTANT PHONE NUMBERS (HOUSING SERVICES RECOMMENDS PROGRAMMING THESE NUMBERS INTO YOUR CELL PHONE):
UCSF Police Department (from campus telephones): Dial 911
On Campus Emergency (from cell phone): 415-476-6911
UCSF Police Non-Emergency: 415-476-1414
Non-Emergency Investigations: 415-476-5174
Emergency Maintenance Requests: 415-476-2021
San Francisco Police Department: 911
San Francisco Police Department Non-Emergency: 415-553-0123
Walking Escort and Night Shuttle Escort: 415-476-1414
Medical Center Security Services (Parnassus): 415-888-7890
Parnassus Night Shuttle Escort: 415-476-1414
UCPD Lost & Found Hotline: 415-476-2454
UCSF Shuttle Info Hotline: 415-476-GOGO