Current Tenants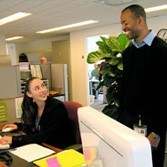 Thank you for letting us know your plans for the 2018-2019 term! We have begun running lotteries for units that are becoming available in July, August and September. If you are moving out early or are not renewing your lease, we will be assigning your unit to incoming applicants. Once your unit has been booked, we will not be able to accommodate early termination requests.

We strive to make your experience at UCSF Housing as pleasant and easy as possible. Here you will find general information on policies, eligibility, contracts, summer housing and more.

Mission Bay & Aldea Housing Office Hours and Contact information:
Phone: 415.514.4550
Hours: Monday through Friday 8am - 5pm
Construction Impacts on UCSF Mission Bay Housing Tenants
Eligibility Requirements
Agreements & Contracts
Move In Checklist
Move Out Checklist
Summer Visitor Housing
Forms / Downloads
Renter's Insurance
Lock Out Policies
If a tenant is locked out, the tenant or additional occupants on the lease, may check out a temporary key at no cost from Housing Services during regular business hours. If the tenant fails to return the temporary key within 2 business days, the key will be considered lost, and tenant will be charged accordingly. During non-business hours, the tenant may contact the UCSF Police at (415) 476-1414 for assistance. UCSF Police charge a fee for this service that is billed through Housing Services, and a $25 fee will be added to the tenant's account for each lock out incident. The lock-out fee will be waived a maximum of two times during the entire period of tenancy.
Accessible Housing and Disability Accommodations
Applicants with disabilities should indicate this on their Housing Application. Housing Services attempts to make accommodations for qualified applicants.
Please see our Accessible Housing Policy.
UCSF Housing Services Missing Persons Policy & Protocol
All tenants will have an opportunity to identify an Emergency Contact Person on their Housing Agreement. This person will also be contacted in the event that the tenant is missing.
Please see the entire Missing Persons Policy & Protocol.

Bike Policy for Current Tenants
Housing Services has implemented a bicycle policy that was designed for the overall safety and protection of your bicycle here on the UCSF Housing property.
Parnassus Parking Regulations for Current Tenants
Housing Services enforces parking regulations at all Parnassus Campus Housing facilities.
Need a Reference for your Off-Campus Landlord?
If you have been a tenant in UCSF Housing, we can provide your prospective landlord with a reference. Many tenants find this useful, as future landlords will want this to support your application. As part of a U.S. educational institution, UCSF Housing Services is bound by some federal privacy laws (FERPA). This law requires that you give permission before we can release information about you. Please turn in this Tenant Info Release if you would like us to speak with anyone about your UCSF tenancy.
UCSF Police Department's Campus Security & Personal Safety Booklet
In compliance with the Jeanne Clery Act, the UCPD provides an annual report of campus crime statistics and a Campus Security & Personal Safety booklet.
Fire Safety
The University of California provides a fire safety training program for those who reside in campus housing at all UC campuses. It is important that you know what to do in the event of a fire. Please review the training videos.
The annual UCSF Fire Safety Report is at http://www.ehs.ucsf.edu/firelife-safety
Emergency Alerts
To sign up for emergency alerts on or near UCSF campuses, click here to fill out your contact information.