About Us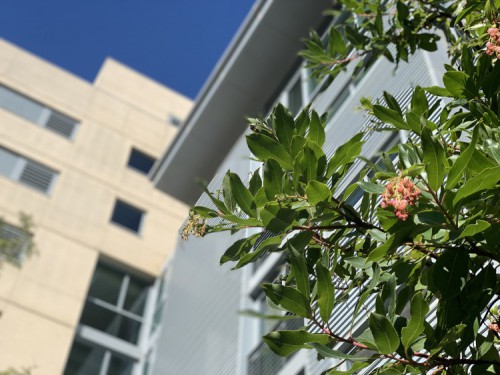 Welcome to UCSF Housing Services!
Housing Services at UC San Francisco provides housing and related services to students, postdocs, residents, clinical fellows, and faculty. We aspire to be the housing destination of choice for eligible UCSF affiliates. We offer a variety of clean, well-maintained residential properties that are currently priced below the market average. In addition, we do not require a security deposit or application fee.
Housing is available at both the UCSF Parnassus and Mission Bay campuses. We offer family housing at Mission Bay, Aldea San Miguel, and Faculty homes located along 5th Avenue. Coming this summer, The Tidelands will open near the Mission Bay campus. Read about the sustainable aspects of The Tidelands buildings here. Our Aldea San Miguel community has been celebrated for all of our energy improvements as well.
If living off-campus better suits your needs, visit the Off-Campus Housing section of this site and browse through the rental listings from private landlords. You may also find what you need in the short-term lodging guide.
Whatever you choose, we wish you a pleasant stay during your time at UCSF.