UCSF Tackles San Francisco Housing Crisis
---
By Kate Vidinsky on January 24, 2017
---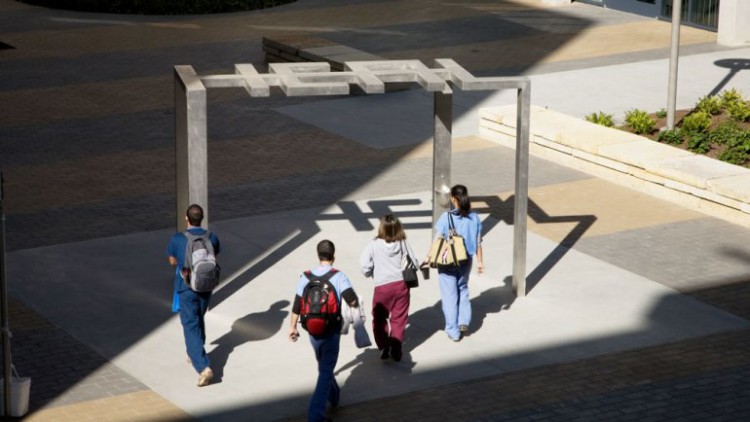 The city offers its residents and the UC San Francisco community an abundance of benefits, from its thriving culture of innovation to its surrounding natural beauty. Those benefits, however, have come at a cost – especially in recent years, as housing costs have skyrocketed and competition for affordable units has grown fierce.
San Francisco's housing crisis is of real concern to UCSF, whose success as a top-ranked health sciences university is inextricably tied to its ability to recruit and retain the best students and faculty. The issue also has important ramifications for the city, where UCSF has enormous impact on the local economy and plays a critical role in providing care to its residents.

Affordable Housing at UCSF
Read the latest updates about UCSF's efforts to ensure that it remains an affordable place to work and learn.
SEE MORE
"For UCSF, the greatest current threat to our excellence is the high cost of living in our community," Dan Lowenstein, MD, UCSF's executive vice chancellor and provost, said at a recent meeting of the Bay Area Council. "UCSF's success in life sciences research, education and patient care has been what attracts the best, most passionate and brightest students, staff and faculty. But we're losing talent at all levels in all segments of our community."
Lowenstein and Clare Shinnerl, associate vice chancellor of Campus Life Services, have been leading UCSF's efforts to urgently develop solutions to address the housing dilemma, which include a mix of new land acquisitions and innovative partnerships. One exciting new plan involves a collaboration with UC Hastings College of the Law that could provide more than 1,000 new housing units for the two campuses on existing UC Hastings properties.
"This is one of a number of creative approaches that we hope will address that need, while also lessening our impact on the city's constricted housing situation," Chancellor Sam Hawgood, MBBS, said in signing a Letter of Intent for the project.
For more on this article please click here: https://www.ucsf.edu/news/2015/11/225836/ucsf-tackles-san-francisco-housing-crisis