UCSF Reduces Most University Housing Rates and Caps Increases to Assist Tenants
---
Published on March 15, 2021
---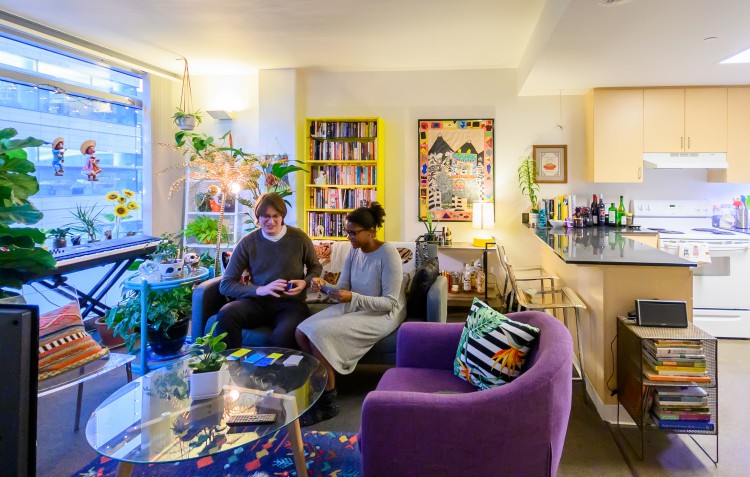 UC San Francisco will reduce monthly rental rates on 83 percent of its campus apartments, starting July 1, 2021. The average rent reduction will be $102-per-month, per-apartment, with rent decreases varying by unit type depending on a market appraisal conducted by a third-party real estate advisor. The 17 percent of units without a rent reduction were found by the appraiser to already be below market.
In addition, the university announced it will not raise rental rates on any campus housing units through June 2022.
"All of these efforts are aimed at keeping campus housing rents below the San Francisco market," said Senior Associate Vice Chancellor of Campus Life Services, Clare Shinnerl. "Rents in the city remain some of the very highest in the US but have tumbled during COVID-19. We want to remain the low-cost option for our students and trainees. We also continue to make renting in campus housing easy, such as by not requiring a security deposit or a background check."
Another important benefit that Housing Services recently introduced is the extension of lease term limits that allows tenants to live in campus housing for up to five years. "The previous term limit was two years, and this limit frustrated tenants who had to move in the middle of their intense academic programs," said Director of Housing Administration, Todd McGregor. "The extension will allow most tenants to stay for the full duration of their program."
In response to other suggestions from tenants, Housing Services has added a new flexible lease program. Tenants can choose a month-to-month lease after a six-month minimum term has been fulfilled. "We realize that some tenants have plans in flux, so we want to provide this option," explained McGregor.
The combination of rent reductions and term limit extensions have been well received by tenants, so much so that in the second week of March when the lease renewal process began, 77 percent of tenants elected to remain in campus housing beyond their original term. "This response is very heartening, and we are thankful that so many of our tenants find living with us of value," McGregor said.
Housing Services at UCSF provides on-campus apartments and other related housing services to students, postdocs, residents, clinical fellows, and faculty. Starting this spring, Housing Services will also open campus housing applications to staff.
The university manages 46 residential buildings in five different locations around San Francisco. More than 2,600 residents currently live in the 1,324 units managed by UCSF.