Housing COVID-19 Testing Protocol
---
Published on June 30, 2020
---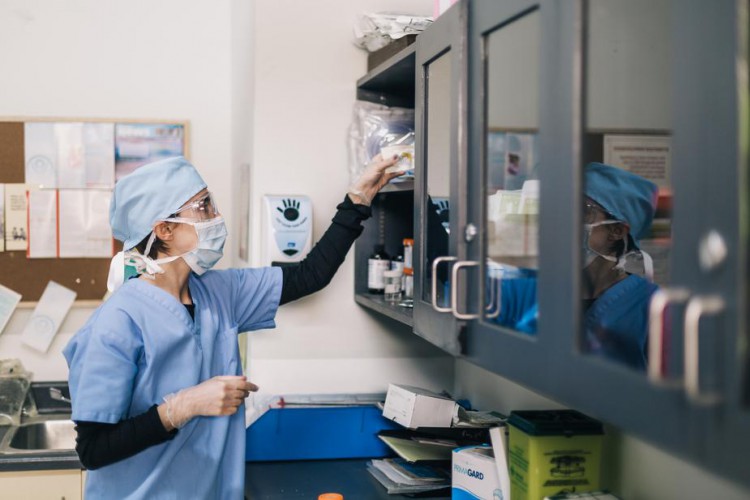 To help ensure the health and safety of the UCSF community, Housing Services has developed a COVID-19 testing protocol for new adult tenants moving into campus Housing.
As we implement this important protocol, we ask all adult tenants who moved into UCSF Housing on or after June 15, 2020 to please schedule a free COVID-19 test as soon as possible. All adult tenants with upcoming move in dates are asked to receive testing no later than 4-days after your move-in date.
Instructions for testing and special provisions for tenants arriving from international destinations are provided below.
For new hires/new students: If you already scheduled a COVID-19 test in conjunction with your on-boarding, you may need to accelerate your testing date to comply with Housing Services' above-mentioned timeline. Occupational Health Services and Student Health & Counseling Services will accept changes to your testing dates.
For tenants with additional occupants: If you will be living with a non-UCSF affiliate (partner, spouse, friend, etc.) who is 18 years of age or older, they will also need to be tested. Free testing for additional occupants is available through the City of San Francisco, listed here. The testing site at the Embarcadero and at City College will test asymptomatic SF residents at no cost. Alternatively, your health provider (e.g., Kaiser) may also provide the test.
For tenants arriving from international destinations: If you are arriving at UCSF after having lived or traveled internationally, you are required, in accordance with UCSF policy, to self-quarantine for 14-days. This 14-day period starts the day you arrive in the U.S.
• If you are an international arrival leasing a single or double room in a shared apartment or home within campus Housing, please complete this form to be placed in a temporary private quarantine space upon your arrival.
For the purposes of living in campus housing, the self-quarantine period replaces the need for COVID-19 testing. If, however, your program requires testing, please schedule your testing after your quarantine period and in accordance with your program's on boarding instructions.
For Tenants living in shared Avenue Houses or shared 4-bedroom apartments at Mission Bay: If you are moving in to a shared apartment or home with three or more roommates you will need to be tested twice, once upon arrival and then again 5-days later. UCSF is being especially vigilant against outbreaks in these types of congregate accommodations for your safety. When you schedule your COVID-19 test using the information below, please be sure to mention if you live in a shared Avenue home or a singled in a shared 4-bedroom apartment at Mission Bay so that you may schedule two tests.
To schedule your free COVID-19 Test:
Please call 415-476-6407 (COVID Centralized Scheduling Team). To schedule your testing, you will need to provide the code listed below based on your affiliation:
Affiliation
UCSF Trainee, faculty, or staff (GME Resident/Fellow, Postdoc, Visiting Scholar)
Affiliation
Gladstone Postdoc
Testing Code
HOUSING GLADSTONE
Testing Code
HOUSING HHMI
Affiliation
VA Postdoc (NCIRE)
Testing Code
HOUSING NCIRE
Affiliation
Non-UCSF Affiliated Adults (i.e. UC Hastings students)
Testing Code
See "For Tenants with Additional Occupants" above
If you have any questions about the COVID-19 testing process, please reach out to the Centralized Scheduling Team at 415-476-6407.

For information on reporting positive diagnoses, please reference this website with UCSF's reporting policy.

For more information about UCSF Housing Services response efforts to the COVID-19 pandemic, visit this page.

UCSF thanks you for your cooperation in its efforts to reduce the spread of COVID-19 in our communities.