UCSF Housing COVID-19 Policies
---
Published on January 19, 2022
---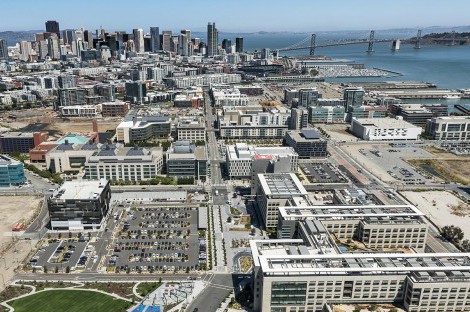 Living in campus housing at a healthcare institution requires us to be extra vigilant about COVID-19 policies in order to protect the safety of our tenants, visitors, guests and the essential Health Care professionals living within our communities.
---
Tenants, defined as the persons who sign the Housing Agreement, are responsible for ensuring that additional occupants and guests in UCSF Housing comply with the same UCSF and Housing policies that apply to UCSF tenants. Tenants are responsible to ensure additional occupants who live in their household and guests are compliant with all UCSF policies including policies on vaccination, testing, and masking. Please refer to UCSF updates and policies here.
UCSF and Housing Services COVID-19 policies are continually modified to facilitate protection of the health and safety of the University community in response to pandemic dynamics. Please check this website regularly as COVID-19 safety policies change frequently.
---
UC Vaccination Policy for Housing
Participation in UCSF's SARS-CoV-2 (COVID-19) Vaccination Program is a condition of Physical Presence at any University Location or Program as set forth in this policy. For Covered Individuals who must be vaccinated under this policy, participation compliance will require repeat vaccinations or boosters on an annual or recurring basis consistent with FDA-approved labeling and CDC recommendations. Please visit the Information Hub for information on UCSF's vaccine clinics and guidance.
For UCSF Housing, this means that all tenants, including additional occupants over the age of 5, and any of their guests, must be fully vaccinated or have received an approved vaccination exception. Once a child turns 5 years old, they will have 8 weeks from their birthday to become compliant with this policy.
Everyone living in or visiting UCSF Housing should have proof of vaccination or proof of approved exception documentation with them at all times. UCSF Security, UCPD or Housing staff may ask for proof of vaccination status.
Acceptable forms of documentation include:
1. A UCSF ID Badge with "COVID 2" and/or a booster sticker
2. An original, copy, or photo of a CDC Vaccination Card
3. Digital COVID-19 Vaccine Record QR Code approved by the State of CA or an approved company - along with a government issued photo ID (driver license, passport, or UCSF ID Badge)
4. For Proof of Exception/Deferral:
a. UCSF Approval of Request for Medical, Disability, or Religious Objection or a Deferral based on pregnancy in the form of paper copy and/or photocopy on mobile device.
b. Additional Occupants and Guests may show a note on letterhead from their doctor or clergy in the form of a paper copy and/or photocopy on a mobile device.
In line with UCSF local procedures, all non-vaccinated tenants, additional occupants, and guests must follow non-pharmaceutical interventions (NPIs), including regular COVID-19 testing as stated in the UC COVID-19 Vaccination Policy.

Testing Policy for New Tenants
All new tenants to campus housing, including additional occupants and children, regardless of vaccination status, are required to be tested for COVID-19 on arrival and no later than 72 hours after their arrival in Housing. It is recommended that re-testing occur between 5-7 days after the first test as well.
All tenants who arrive after international travel are required to test within 24 hours of arrival in Housing and again 3-5 days following the first test. See below for more information on travel policies.
Proof of testing and negative results do not need to be shared with Housing Services.
UCSF is offering COVID-19 testing to asymptomatic employees and students who are arriving to campus after travel. Information about how to get tested is available here. Campus housing additional occupants who are not UCSF employees or students should call their healthcare provider or visit a city testing site for testing upon move-in or post-travel.

Reporting Positive Test Results to Housing
Everyone working or learning at UCSF who test or have tested positive for COVID-19 at an outside facility must self-report the positive COVID-19 test to the appropriate department. For more information visit this page.
Anyone living in UCSF Housing who receives a positive COVID-19 diagnosis is encouraged to report their results to .(JavaScript must be enabled to view this email address) through an email marked with the subject SECURE. It is particularly important for those who live in shared housing accommodations to report their positive COVID-19 diagnoses to Housing so that staff can provide information about safely quarantining and additional resources that might be helpful.

Masking Policy in UCSF Housing
Masking is strongly encouraged in all common areas of UCSF Housing for vaccinated individuals. Unvaccinated individuals are required to wear a mask. Masks are still required for all while in elevators. Masks are not required while inside your private residence, except when UCSF staff or affiliated vendors are present. In the presence of staff or vendors, tenants, additional occupants, and guests are expected to wear a mask and maintain 6 foot physical/social distancing or remain in a separate room with the door closed.

UCSF Housing Limitations on Guests
Currently, Tenants are permitted to have guests in their private residences. All guests are required to follow UCSF policies regarding vaccinations and face coverings. At this time, guests are not permitted in common spaces such as the community rooms, lounges, study rooms, laundry rooms, mail rooms, package rooms, or the Tidelands and Mount Zion fitness rooms.
Tenants who live in a shared unit must get written approval from all of your roommates before you have overnight guests visit. Please see the approval form here. There is no need to submit this form to Housing Services, but please retain it for your records.

UCSF Housing Travel Policies (including quarantine and testing procedures)
Click here for updated UCSF COVID-19 Travel Policies, which pertain to everyone living in university housing. These policies, including quarantine and testing procedures after travel and apply to all Tenants living in Housing including additional occupants and visiting guests.
Frequently Asked Questions