COVID-19 FAQs & Resources for Our Tenants
---
Published on June 11, 2020
---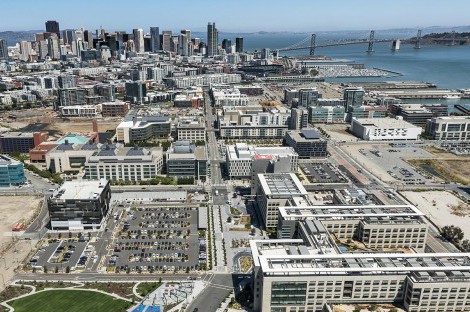 UCSF Housing Services understands that there is a lot of uncertainty and stress surrounding the coronavirus (COVID-19). We aim to answer all your questions and support you during this time. We are working with UCSF campus and medical professionals to provide you with the most up-to-date information that we have.
UCSF Announcement on Self-Reporting:
All UCSF affiliates who test positive or have previously tested positive for COVID-19 at an outside facility (e.g., Kaiser, Sutter) must self-report these results to the appropriate UCSF department, as outlined below.

- Students must self-report positive test result to UCSF Student Health and Counseling Services by calling (415) 476-8736.
- Faculty, staff, trainees, and volunteers must self-report positive test result to UCSF Occupational Health Services(OHS) by calling the COVID-19 hotline at (415) 514-7328 or emailing .(JavaScript must be enabled to view this email address).
- Anyone who provides services for UCSF on a contract basis (e.g., on-site vendors) are strongly encouraged, though not required, to disclose positive test results to OHS.
- Occupants of UCSF Housing with no official UCSF affiliation ("other occupants") are strongly encouraged, though not required, to disclose positive test results to OHS.
- Self-reporting positive test results to supervisors or advisors is not required.

This policy applies to all students and personnel at UCSF and UCSF Health, regardless of whether you are working on-site or remotely, paid or unpaid. It will remain in effect until further notice.

UCSF is committed to protecting your personal health information. All COVID-19 test results will be kept strictly confidential and used only for limited, health-related purposes, including contact tracing and other activities to address employee, student, and patient safety as directed by UCSF OHS and Infection Prevention Services. Test results will be kept only in the appropriate health records, separate from personnel files or student records.

Click here to learn more about the self-reporting policy.
Questions about this policy can be addressed to UCSF OHS at (415) 514-7328 or .(JavaScript must be enabled to view this email address).
Housing for International Tenants
Tenants arriving from international destinations are required, in accordance with UCSF policy, to self-quarantine for 14-days. This 14-day period starts the day you arrive in the U.S. Please complete this form to be placed in a temporary, private quarantine space upon your arrival.
---
Frequently Asked Questions for Housing
---
If you have any other questions, please email us at .(JavaScript must be enabled to view this email address).
Please visit the UCSF COVID-19 website for more university-wide information.
If you are a UCSF international postdoc, follow this step-by-step guide for accessing the Postdoctoral Scholar COVID-19-related services.
Here are more FAQs about COVID-19, answered by UC doctors.