E-Sports & Games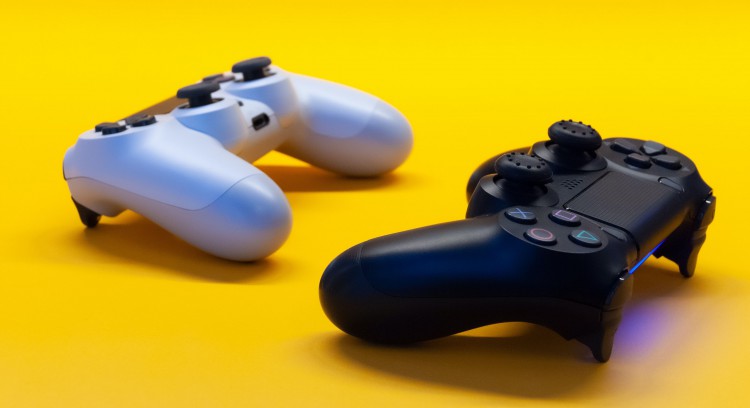 UCSF Student Exclusive: Recreational Sports offers a variety of E-Sports and other games to build community among students. Play, compete, relax, have a blast!
March Madness Tournament Challenge
Register now through March 14 - Register >>
Select the NCAA men's basketball teams you think will win each tournament game from the first round all the way through the championship game. Points are awarded for each game you pick correctly, with the points increasing during each round of the tournament. Prizes will be awarded to the top 3 finishers!
If you have any questions please contact Evan Richardson, Recreational Sports Manager: .(JavaScript must be enabled to view this email address).


E-Sports Leagues
Leagues Offered
• Nintendo Switch - Super Smash Bros Ultimate
• Nintendo Switch - Mario Kart 8 Deluxe
• Cross Platform - Rocket League (1v1 and 2v2)
• PC - League of Legends
Among Us Thursdays
Hop into UCSF's Discord channel every Thursday at 6:00 pm (or join whenever you can after that time) to play this murder mystery style game with your fellow students!
League Information
• League Start: Week of March 1
• League End: Depends on number of players (5-7 weeks on average)
• Matches: The schedule will be posted in Discord and on this page. Players will reach out to their opponents to set a time to play. Matches will occur weekly. You will be scheduled at least one match per week, but that could increase depending on number of participants signed up.
League Schedules
• Super Smash Bros Ultimate Standings and Schedule
• Mario Kart 8 Deluxe Standings and Schedule
• League of Legends Standings and Schedule
• Rocket League (1v1 & 2v2) Standings and Schedule
Connect
The platform Discord is used for communication. Discord allows players to receive E-Sports updates from Recreational Sports and communicate with one another.
Discord Disclaimer
This website contains a link to the Discord website. Discord is operated and maintained by third-party services; this link is provided for convenience only. UCSF does not endorse Discord, and these third parties and their websites are unaffiliated with UCSF. By clicking on this link, you will leave the UCSF Fitness and Recreation website. Anyone using Discord should review the terms and conditions, especially the privacy policies, of Discord prior to using this service or providing any personal information. Should you encounter technical difficulties, please refer to the Discord website terms and privacy policies. UCSF is not responsible or liable for any loss or damage caused by, or in connection with, the use of those third-party services, or for any information, products, or services on or from those websites.
Rules, Score Reporting, and Forms
• E-Sports Rules: View specific game rules and settings.
• E-Sports Participation Guide: Additional general guidelines set forth by Recreational Sports.
• Score Report Form: After each match both parties will need to complete this form.
• Forfeit Report Form: If your opponent does not show up for the scheduled match, please complete this form.
• Sportsmanship Report Form: Sportsmanship is still an important part of Recreational Sports participation, even online. If you encounter any issues with poor sportsmanship, please complete this form.
Contact
Please contact our Recreational Sports Manager, Evan Richardson at .(JavaScript must be enabled to view this email address), with any questions.