Pilates Instructor Profiles
Elite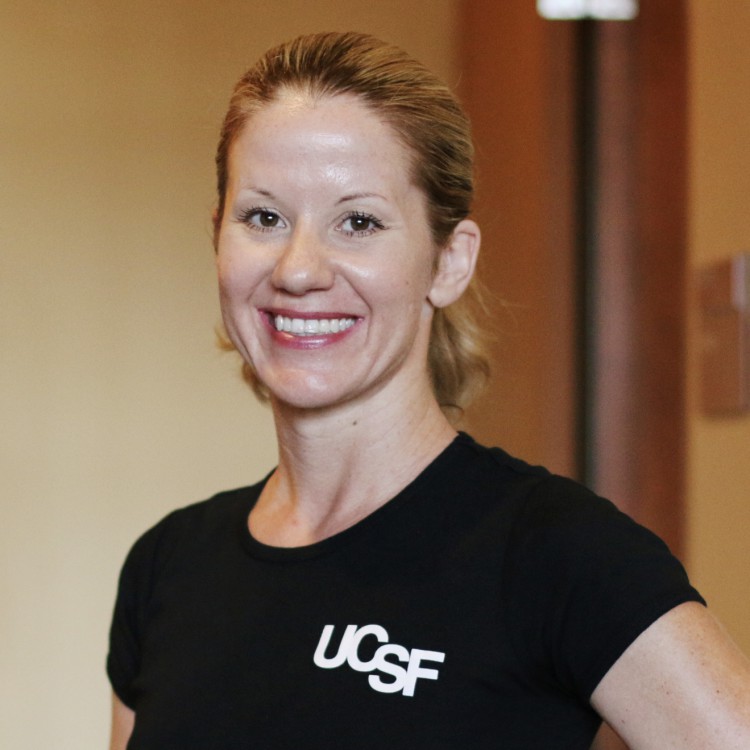 Chelsea Tamulevich
fitness philosophy: "The mind and body are connected. Our thoughts, actions, and reactions are part of what makes us unique. Fitness is all about self-examination and coming to terms with our ailments in order to improve. I give my clients the tools to take with them in any class setting so they can work within the body they have. I believe the body is our greatest gift and Pilates is a way to show gratitude for all the body does for us."
specialization: Rehabilitation and injury prevention
experience: Thirty-three years of classical dance training including; ballet, modern, jazz, samba, and tap; Fifteen years as a Pilates Instructor
credentials: MFA in Design for Dance from Saint Mary's, Moraga; BA in Dance from the University of California, Irvine; Classical Pilates Certification from Studio Du Corps; Balanced Body Anatomy in Clay; Balanced Body Reconditioning Specialist; Balanced Body Barre; Core Align 1, 2, 3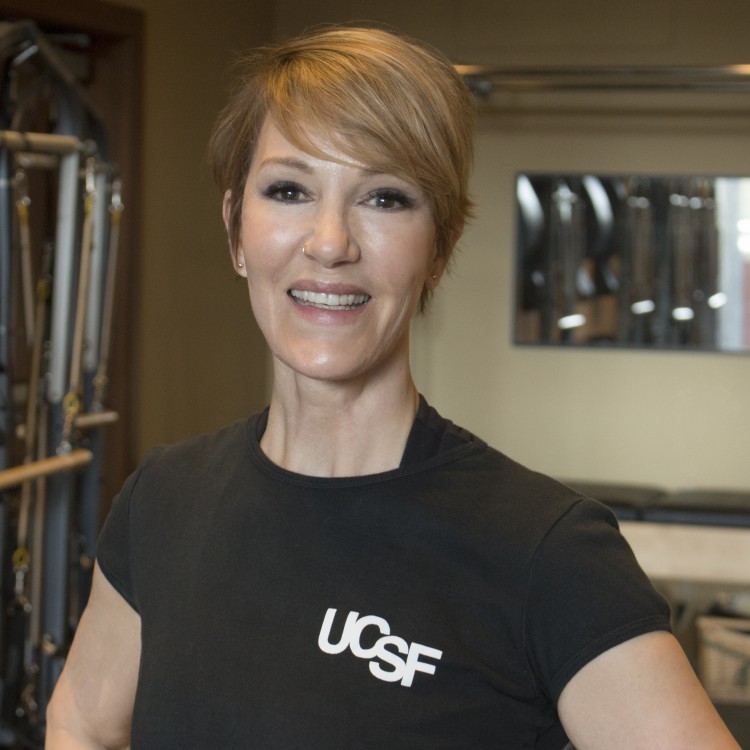 Jackie Rodriguez
fitness philosophy: "I enjoy sharing the benefits and rewards of Pilates with my clients. Pilates is about a strong core and this relates to a healthy body since all movements initiate from your center."
specialization: Works with athletes like runners, swimmers, tri-athletes and individuals training for sports, as well as all fitness levels. Utilizing Pilates movements specific to the clients needs, a targeted approach is used to help clients achieve greater flexibility, agility, alignment and core strength with the body.
experience: Primary focus in private, semi private and group classes. Trained in Ron Fletcher Advanced Intensive Floor work, Pilates workshops with Master teacher Diane Severino and workshops on scoliosis under direction of Madeline Black.
credentials: Ron Fletcher® Comprehensive Certified, Pilates Method® Alliance Certified, TRX® Certified, PiYo Certified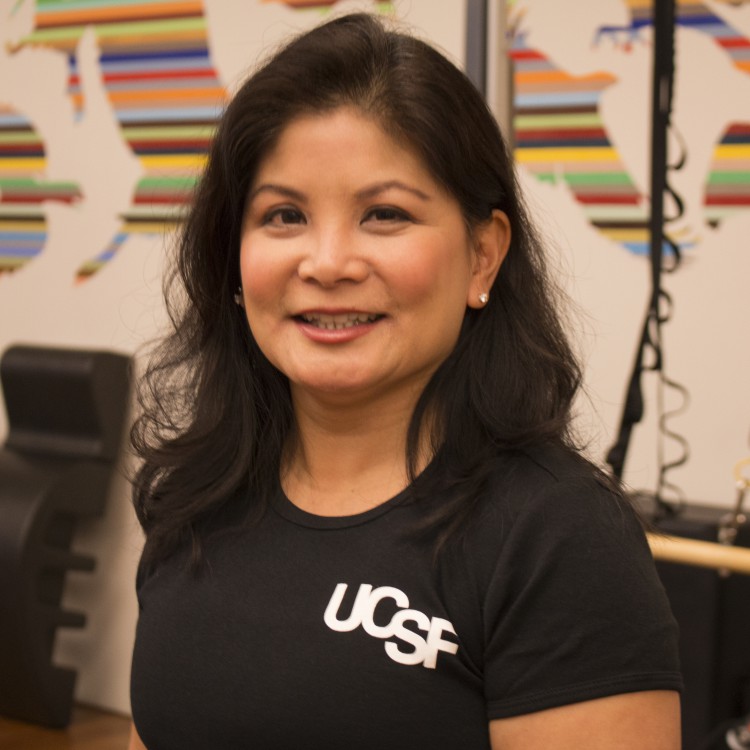 Lorna Bernardo
fitness philosophy: "Being physically fit and strong is empowering and isn't necessarily exclusive to those under 40. Fitness should be fun. Do exercise you enjoy. Find activities that challenge you physically. Work hard and focus on how good your body feels. You will be more likely to keep going. Maintain the fun factor by adding variety or working out with your friends. This is YOUR play time. It is sacred. The time you invest in keeping fit today will pay off in spades in aging gracefully."
specialization: Post rehab strength training with an emphasis in rebuilding functional strength. Pre/post natal clients, senior adult fitness, functional strength training, injury prevention and pain management, Parkinson's training, cancer training and sports specific training.
experience: 15 years experience as a Fitness Professional in Pilates and Personal Training with a emphasis working with people with chronic injuries; Group Fitness, Small Group Fitness, Pilates, Pilates Mat, Senior Fitness, Cancer training, Parkinson's training
credentials: NPTI, NPTI Post Rehab Specialist, Balanced Body Pilates, Pre/Post Natal, Senior Fitness, SCW Group Fitness


Pro
Hilary Kwan
fitness philosophy: "I use the Pilates system and principles to help you achieve your goals, including get stronger, more aligned, and more control with movements. By moving with more awareness, efficiency, and strength, it also decreases the chance of injury and pain in life. I'm a strong believer of Joseph Pilates' quote "The mind, when housed within a healthy body, possesses a glorious sense of power.""
specialization: Works with all fitness levels, specializes in prenatal/postnatal, posture improvement
experience: Teaching privates and group classes since 2014
credentials: Completed College of San Mateo Teacher Training for Reformer/Mat and Balance Body Apparatus I, TRX qualified trainer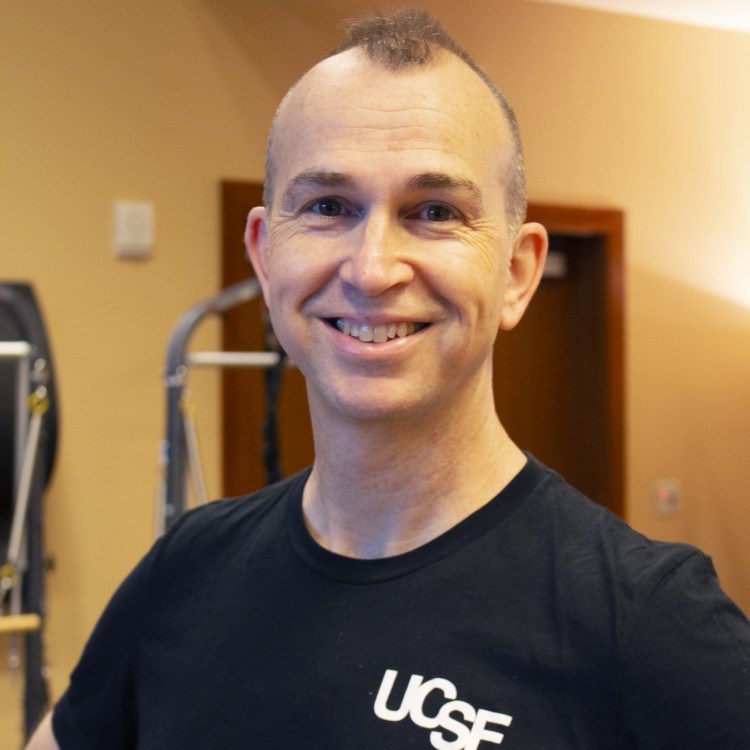 Jamie Kravitz
fitness philosophy: "I want to share my passion for Pilates to help clients gain core strength and confidence, to move in a strong, safe, and stable manner, and to have fun while getting a great workout."
specialization: All fitness levels, new clients
experience: Over 20 years personal practice in Pilates, 1 year private and small group training with equipment
credentials: Balanced Body Comprehensive Training at EHS in San Francisco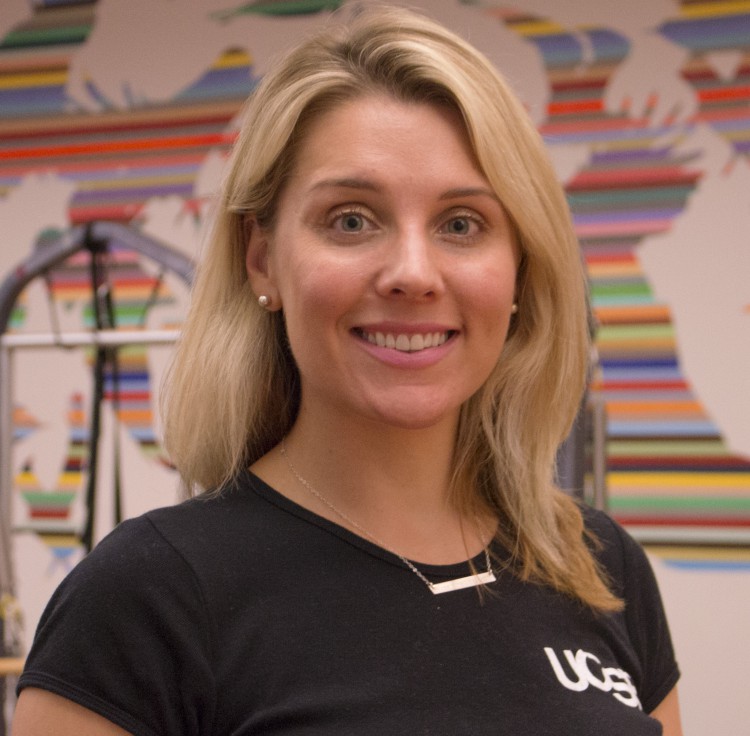 Katie Pecaro
fitness philosophy: "Everyone can benefit from the principles of Pilates. Through mindful movement, we can strengthen our body and mind, increase flexibility, and improve balance. As an instructor, I want you to feel stronger, leave class feeling restored, and have more ease in daily activities. Pilates can help you achieve your goals and truly is for everybody."
specialization: Pre- and Post-natal, new clients
experience: Private sessions, and small group apparatus
credentials: Balanced Body Comprehensive Pilates through EHS in San Francisco. Advanced Reformer Training with Balanced Body Master Trainer, Tom McCook, at Center of Balance in Mountain View.

To make an appointment for private or partner training, contact Pilates at 415.514.4538 or .(JavaScript must be enabled to view this email address).