Personal Trainer Profiles
Parnassus
Level 4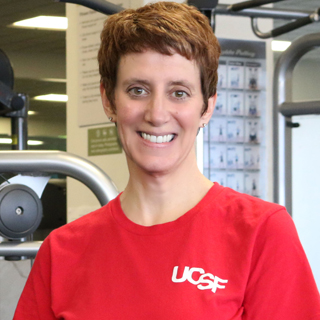 Jill Pixley
fitness philosophy: "Engage the body and the brain! When teaching and training, I aim to help my clients discover a sense of mindfulness, creativity and fun in their fitness practice, which hopefully carries over into their everyday lives. My passion is in helping clients learn to train smarter by working more efficiently, more comprehensively and with as much knowledge as possible."
specialization: Weight loss, pre and post-natal, injury prevention, sports performance, functional training, and general fitness
experience: Group exercise instructor since 1993
credentials: American Council on Exercise Personal Trainer; American Council on Exercise Instructor; Madd Dogg SPINNING® Instructor, Licensed Marriage and Family Therapist
Level 3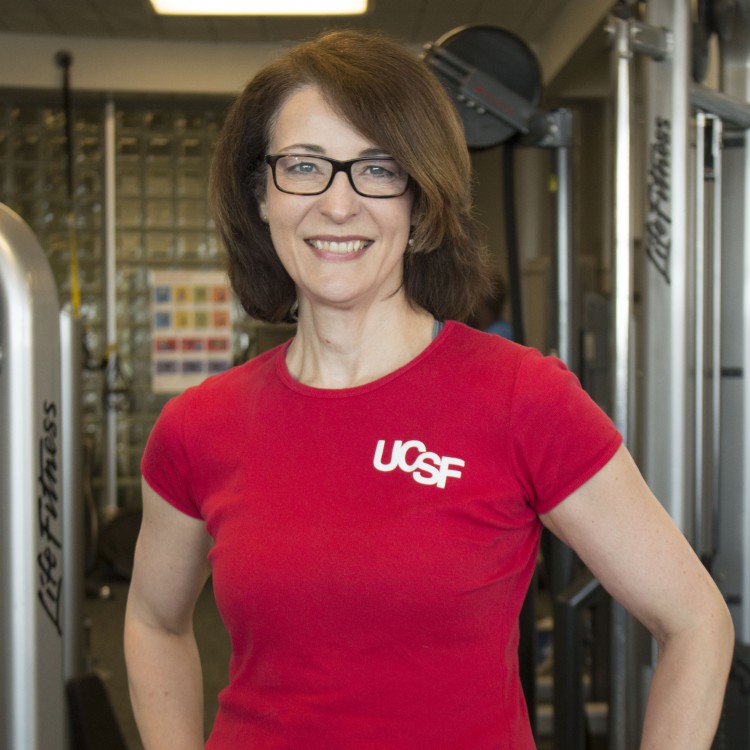 Mary Beth Rockwell
fitness philosophy: "As a 'chronologically enhanced' exerciser, I'm living proof that it's never too late to improve your health and wellbeing. I'll help you identify and overcome the obstacles that keep you from getting where you want to go, and we'll work as a team to set you up with a plan to get you there. (And have a whole lot of fun doing it!)"
specialization: American Council on Exercise: Orthopedic Exercise, Senior Fitness; TRX Suspension Training Advanced Certification
experience: Personal Training since 2012, TRX Small Group Instructor, Online Coach for a Fitness App
credentials: American Council on Exercise: Personal Trainer, Group Fitness Instructor & Health Coach; TRX Suspension Training (Individual, Group, Sports Medicine)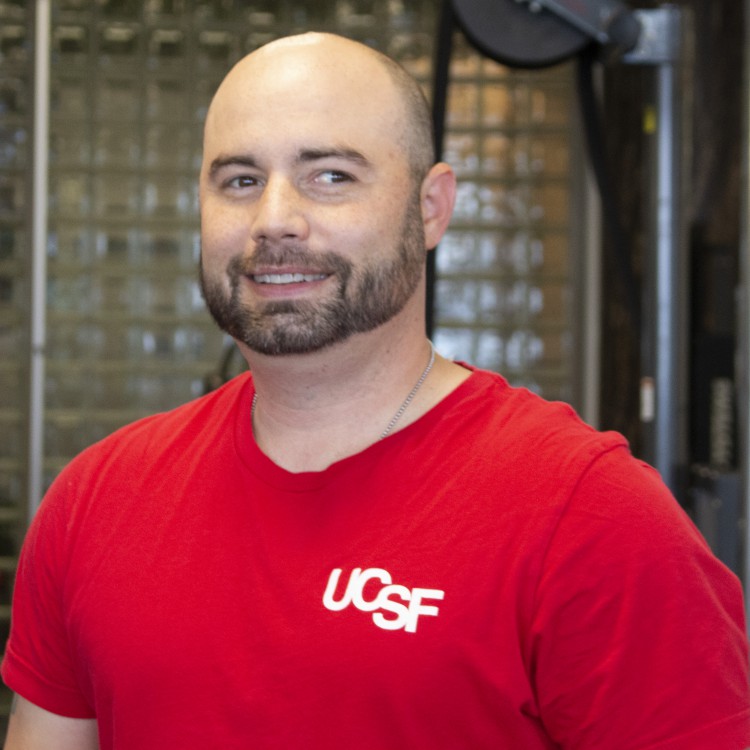 Steven Bologna
fitness philosophy: "Get out there and train the only body you'll have in this life. Enhance your life, through safe, enjoyable, creative and intense programming."
specialization: Strength and Conditioning; Functional Training, Kettlebells, Plyometrics; General Health and Fitness.
experience: Bay Area and Los Angeles Area sports clubs: S.F Bay Club, Pacific Athletic Club, Spectrum Athletic Clubs. Sports specific and circuit-training organizations such as Rise Above Performance Training and FitMob/Class Pass
credentials: NASM-Certified Personal Trainer, NASM-Fitness Nutrition Specialist, Kaiser Circuit Instructor. IMPACT Trainer (a San Francisco Bay Club program which specializes in training clients fighting cancer) Kaiser Circuit Instructor. M.A (Directing and Dramaturgy), San Francisco State University.
Level 2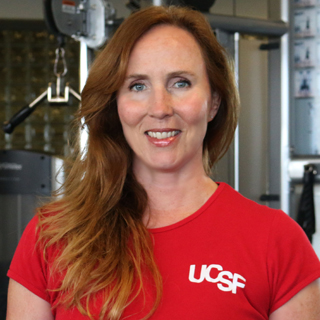 Debbie Coleman
fitness philosophy: "Exercise can be fun, enjoyable and blended into your daily routine as if it was the most natural thing in the world. Find the activities that you most enjoy so you can look forward to exercise. Keep at it and keep moving!"
specialization: General strength & weight training, functional movement/fitness, weight loss, proper technique, stretching, balance & coordination, core, post-rehab, fitness assessments, customized training routines to meet short and long term goals
experience: Physical therapy intern; kayaking and backpacking assistant with UCSF Outdoor Programs; Gross Motor Coordinator in a school setting
credentials: Bachelor of Sciences in Kinesiology: Concentration in Nutrition, Cal State East Bay; American College of Sports Medicine (ACSM) Certified Personal Trainer, Wilderness First Responder Certification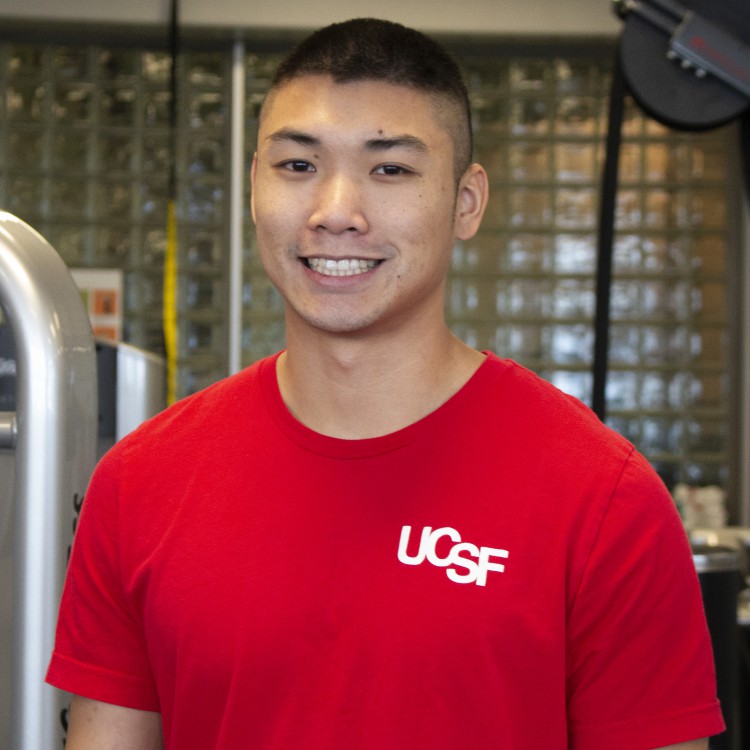 Eric Hung
fitness philosophy: "I am here to help and teach you how to most effectively progress towards your goals through designing and implementing a personalized exercised routine. A lifetime of sustainable and enjoyable workouts and activities will produce a lifetime of growth. Enjoy the process and the results will come!"
specialization: Strength training, muscle hypertrophy, sports performance, flexibility, postural improvement, movement training, and mind/body energetics
experience: Personal Trainer and Small Group Strength Training instructor since 2016. Track and Field Assistant coach since 2018. Physical Therapy Intern.
credentials: Bachelors of Science in Neurobiology, Physiology, and Behavior at UC Davis; American Council on Exercise (ACE): Certified Personal Trainer, Sports Conditioning Specialist; American Heart Association CPR/AED.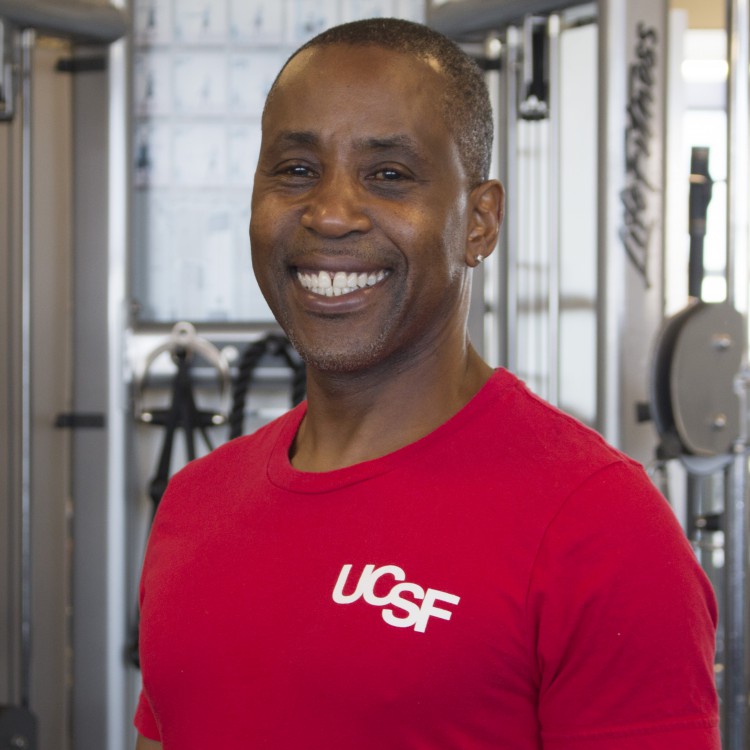 Terry Petty
fitness philosophy: "I believe that the concept of fitness today more resembles a river than it does a stone sculpture with rock-hard abs and big gun biceps. Cardiovascular conditioning, core strength, balance, agility, and range of motion have come to be highly regarded. Add to that vitality, passion, purpose, and a bit of fun and you have my definition of total fitness."
specialization: Development of long lean muscle, symmetry, enhanced proprioception, balance, and both mental and physical agility.
experience: 20 years of dance experience including Ballet, Jazz, Afro-Haitian, and Afro-Brazilian; 15 years of teaching experience in dance; 10 years experience teaching fitness
credentials: Personal Training Certification: American Council On Exercise; On Balance Certification: Cybex Research Institute; Pilates Mat Certification: Balanced Body; Group Exercise and Strength Training Certification; TRX Certification: TRX Training Center; Les Mills Body Pump Certification
Level 1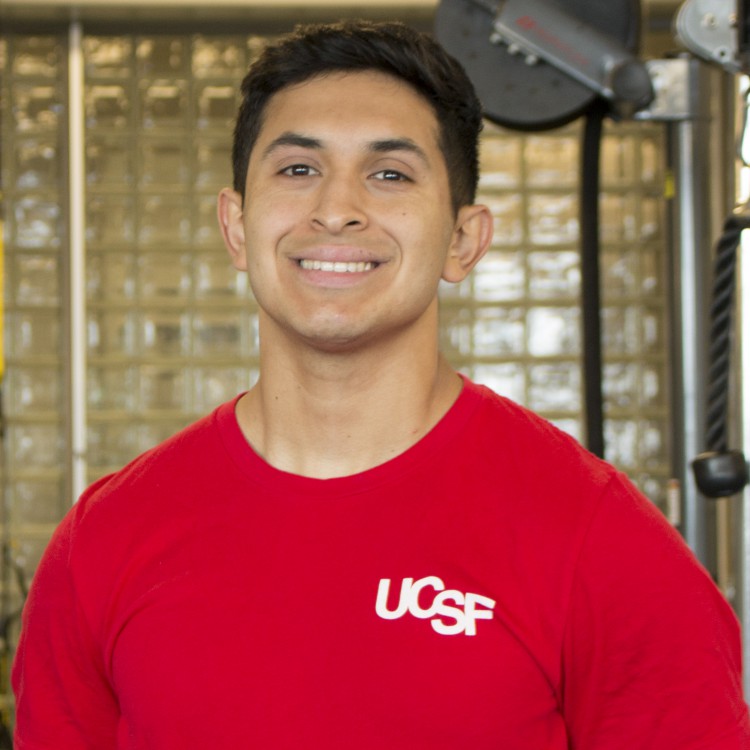 Andres Gonzalez
fitness philosophy: "We all have different fitness goals but they can all be reached! A good work ethic and proper mindset are key aspects in training, and I specialize to educate clients and help them achieve their goals. Lets work!"
specialization: General Fitness, Weight loss, Strength training, Physique and Bodybuilding, Sports Performance, Core and Flexibility, Functional Training
experience: SF Bay Seal Soccer Member, Size and Strength Training
credentials: International Sports Sciences and Medicine (ISSA) Certified Personal Trainer, AED/CPR
Mission Bay
Level 3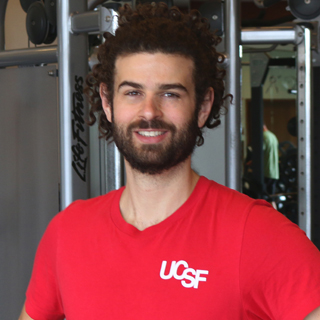 Aaron Stewart
fitness philosophy: "Fitness is for everyone, whether you're at a desk all day or competing in the Iron Man. There are simple things that all of us can do to improve our strength, flexibility, and general health. I want all people to feel comfortable in the gym and confident in taking whatever steps possible to improve the way they feel. We are all different, but we can all get a little healthier!"
specialization: Long-term weight loss and foundations in fitness for beginners; core strength and postural realignment; functional strength and balance training for athletes; basketball-specific skills and endurance training
experience: Background working with various populations: sedentary professionals to older deconditioned persons to athletes
credentials: National Academy of Sports Medicine Certified Fitness Trainer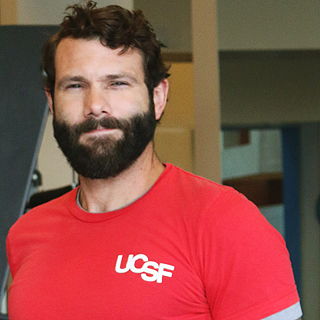 Daniel Young
fitness philosophy: "We must work to reach our goals with consistency and with a positive attitude towards ourselves. Keep it simple, smart, and fun."
specialization: Functional and High Intensity Interval Training; Strength, Plyometrics, Integrated Core, Agility and Speed; Total body
conditioning with emphasis on range of motion, depth and intensity without losing technicality
experience: High Intensity Interval Training Coach, SF Fog Rugby team member 2003 - 2012, former En L'air Dance Academy student, Hiking, and Indoor Climbing
credentials: National Personal Training Institute Certified Personal Trainer, Les Mills GRIT Instructor, Functional Movement Screen Certified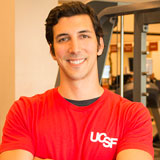 Hal Cavanagh
fitness philosophy: "Knowledge and understanding of biological, chemical, and musculoskeletal systems are crucial for a well rounded and effective fitness regiment. Discipline and consistency are the most important traits you can bring to the table, and I work hard to impart knowledge as well as help clients achieve their desired results."
specialization: Working with athletes, toning and shaping, improving endurance, high intensity exercise with focus on full body functional movement
experience: Specializing in muscle growth (hypertrophy), post-injury rehab for athletes, group training
credentials: National Academy of Sports Medicine Certified Personal Trainer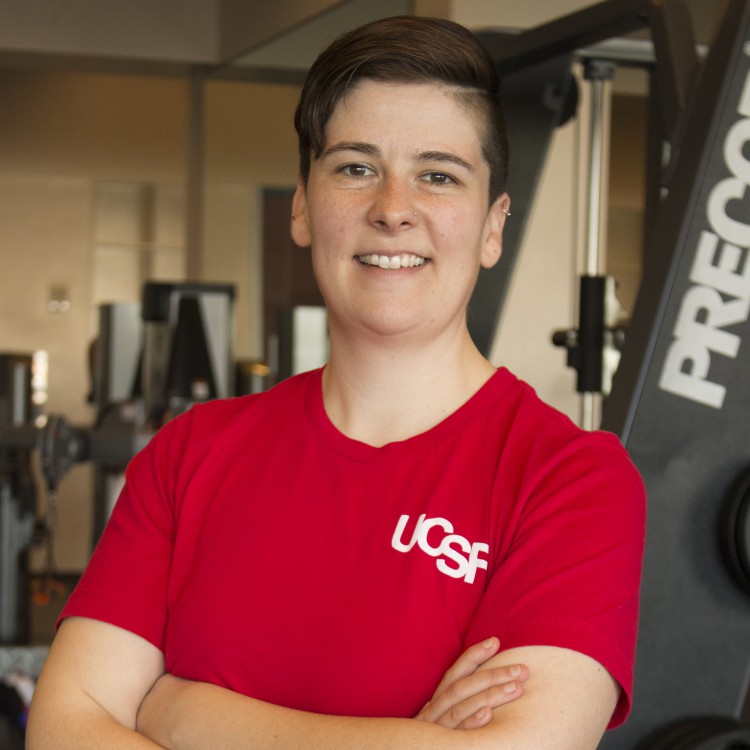 Katherine Scanlon
fitness philosophy: "Fitness is a life long journey. I believe in setting realistic goals, working hard but doing so safely and with longterm health in mind. Exercise should be challenging but fun! As a trainer, I wish to push you appropriately with a workout that you will enjoy and feel the benefits in your everyday life. I'm here to cheer you on!"
specialization: Injury rehab/prevention, seniors, weight loss, sports specific training and resistance training.
experience: Group class training, bootcamp instructor, spin instructor and an Aide in a Physical therapy office
credentials: National Personal Training Institute, UC Berkeley Post Bacc. Health Professions program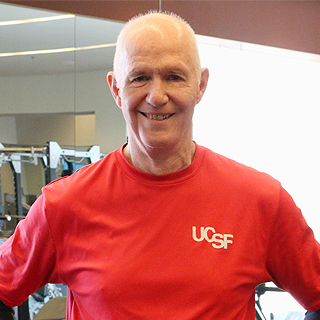 Ken Meyerhoffer
fitness philosophy: "Exercise is the best medicine…my dedication to fitness has helped me combat the progression of Parkinson's for as much as 20 years. My passion is sharing the expertise I have gained in that process to help others live a healthier lifestyle."
specialization: Corrective exercise, general fitness, strength training, aerobic and core conditioning, senior fitness, balance and mobility
experience: Former triathlete, runner, and cyclist; developed fitness programs for psychiatric patients; co-founder of "Across the Bay 12K"
credentials: National Academy of Sports Medicine Corrective Exercise Specialist; American College of Sports Medicine Certified Personal Trainer; SrFit Mature Fitness Specialty, AAHF; Delay the Disease Parkinson's Specialization; Brains and Balance Specialist, TRX Level II Sports Medicine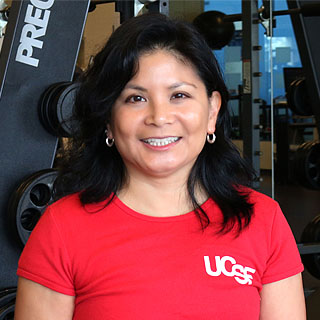 Lorna Bernardo
fitness philosophy: "Rebuild, reclaim, renew. A strong body and healthy lifestyle is within everyone's reach. Confidence to take on the challenges of your life soars when you feel good and look good."
specialization: Corrective exercise specialist, injury post-rehabilitation, strength and flexibility, functional training, core strengthening, pre- and post-natal, weight loss, sports specific training.
experience: National Personal Training Institute, instructor certifying personal trainers

credentials: National Academy of Sports Medicine Certified Personal Trainer, National Personal Training Institute Certified Personal Trainer, SCW: Pre- and Post-Natal and Group Exercise
Level 2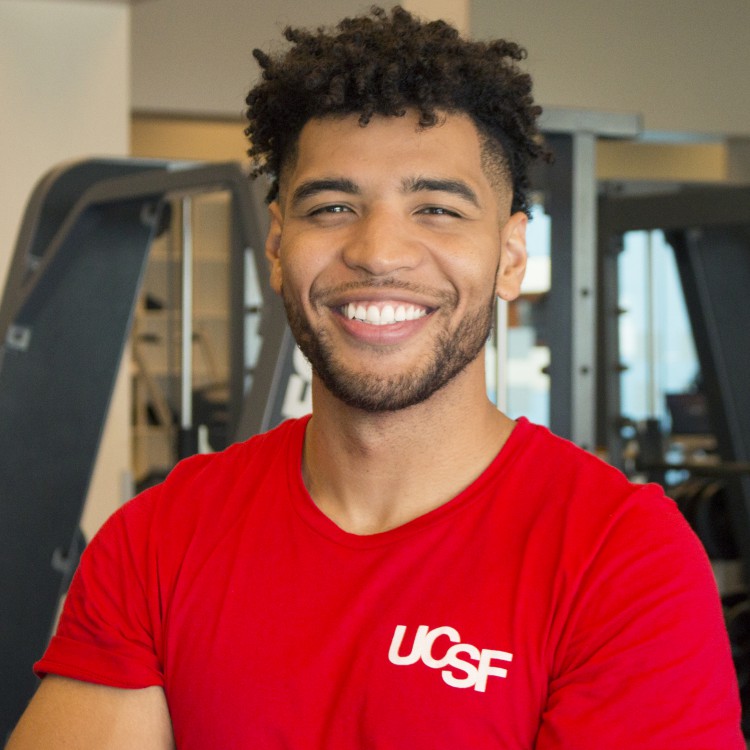 Alexander Horncliff
fitness philosophy: "Living a healthy lifestyle is the single greatest investment one can make in themselves. Everyone deserves to have a body that feels and works the way they want. Whatever your goals may be, it starts with your decision to make the change and commit to the results!"
specialization: Athletic strength and conditioning, Sports performance and competition preparation, Mobility and functional movement, Injury Rehabilitation, and Nutritional planning
experience: Former Collegiate Division 1 Track/Field Athlete; Collegiate Strength Coach
credentials: Bachelor in Science - Kinesiology with Exercise Science Minor; National Strength and Conditioning Association - Certified Strength and Conditioning Specialist; American College of Sports Medicine - Certified Exercise Physiologist; Precision Nutrition Level 1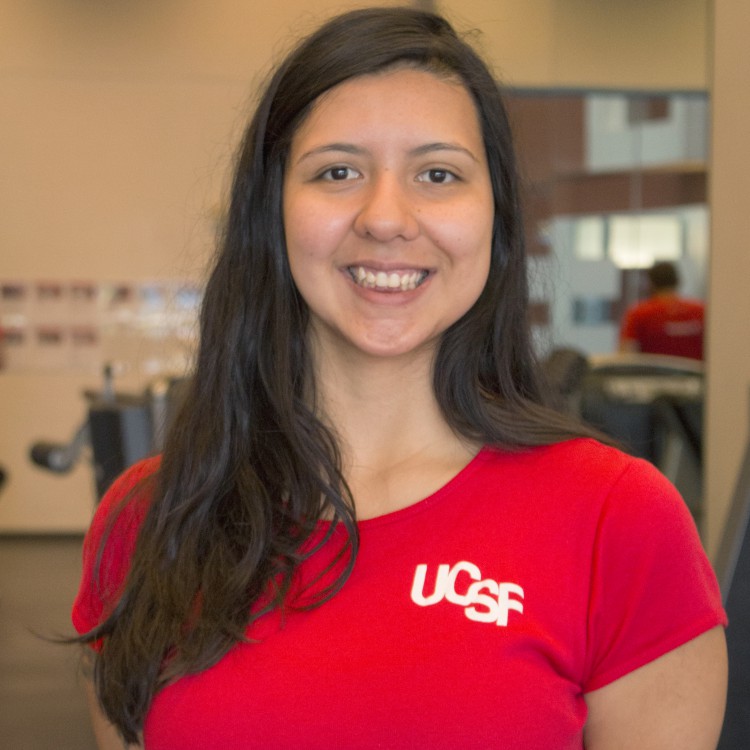 Daniela Ghulam
fitness philosophy: "Taking care of your body is the biggest act of love that you can give yourself. Change doesn't happen overnight, it's something you work at every day. Your body will only go where your mind pushes it. I believe in you!"
specialization: Strength Training, Flexibility, Behavioral Changes, Corrective Exercise, Pre/Post Natal Training, Boxing, Holistic Healing, and Nutrition
experience: Trainer since 2016 and Soccer Coach
credentials: National Academy of Sports Medicine, PROnatal Fitness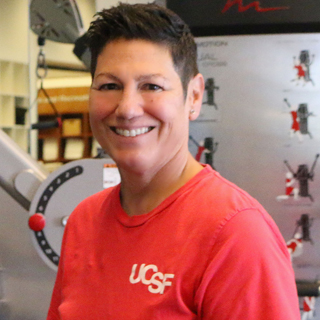 Marta Fernandez
fitness philosophy: "Exercise should be challenging but fun. My biggest reward as a trainer is seeing a client do things they couldn't do before, whether it's walking for a half-hour every day, or running a marathon. Everyone has goals–my role as a trainer is to facilitate those fitness goals in a safe, efficient, and fun manner."
specialization: Weight loss; triathlon training; women's fitness
experience: Competitor in triathlons and marathons since 1998. Performance enhancement specialist, injury prevention and post rehabilitation.
credentials: National Academy of Sports Medicine Certified Personal Trainer, American Council on Exercise Certified Personal Trainer, International Sports Sciences Association, World School of Holistic Massage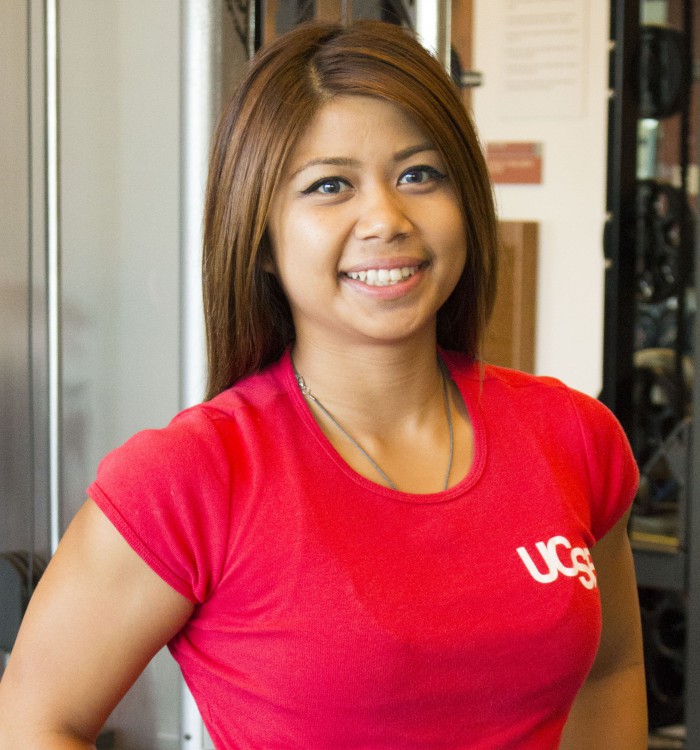 Melanie Ortanez
fitness philosophy: "Once you train your BODY and MIND, the changes that you begin seeing are great; cultivation and manifestation of the mind embraces positive thoughts into actions. I will help you to plant your seed, water your seed and one day you will harvest your fruitful garden, because the best life to live is the one full of JOY and HAPPINESS! Mentality is everything. Dream it, believe it, and you will achieve it!"
specialization: Functional fitness, weight loss, toning, strength, powerlifting, bodybuilding, nutritional planning, physique/competition, and achieving aesthetics
experience: PowerLifter/ Bodybuilder that focuses on increasing strength, building muscle, aesthetics, and physique. Powerlifting competitor and National Physique Competitor (Women's Physique).
credentials: Equinox Federation of Training Institute (EFTI) Tier II (Level II) Personal Training; Powerlifting coach for sports competition certified through USPA; CPR/AED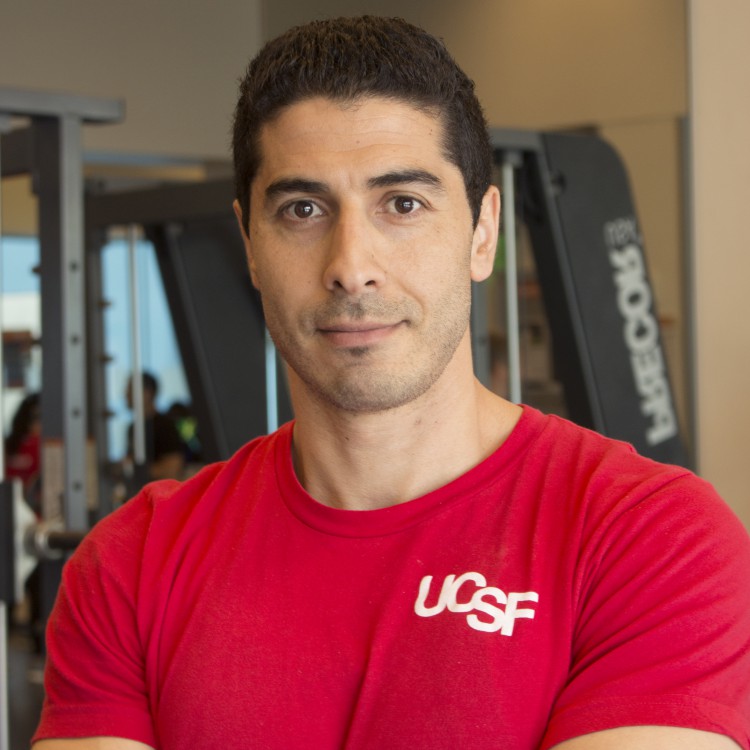 Rabie Azizi
fitness philosophy: "Movement is medicine. Whether you want to be the best or the beast or just a better you, with the right mindset and consistent efficient movement, nothing is out of reach."
specialization: Strength training, Corrective exercises, HIIT, bodybuilding
experience: Post-rehab Programming; physical therapy assisting; youth coaching; training diabetics
credentials: American Council on Exercise Certified Personal Trainer, TRX Sports medicine, Fitness Nutrition Specialist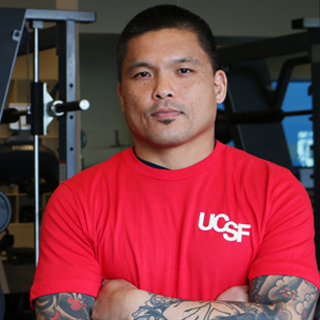 Ted Vida
fitness philosophy: "Enjoy the attributes of living a healthy lifestyle. Looking and feeling great for a long time are just a few benefits. As White Goodman says in Dodgeball: A True Under- dog Story, 'You gotta burn it to earn it.'"
specialization: Strength training; physical preparation; self-defense
experience: Boxing, Ralph Gracie Brazilian Jiu Jitsu Black Belt Instructor
credentials: National Personal Training Institute Certified Personal Trainer; Brazilian Jiu-Jitsu Purple Belt
Level 1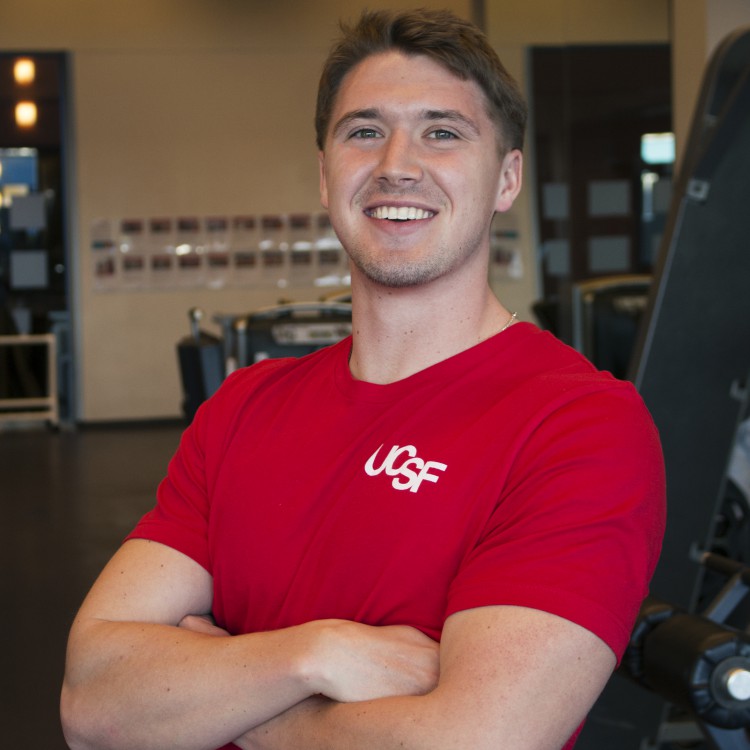 Daniel Spencer
fitness philosophy: "Consistency is key and make your time in the gym count! Find your motivation that gets you in the gym after a long day of work, to help you get the results you want."
specialization: Strength and skills training, core strength, muscle growth, fat loss
experience: Former Basketball Player, Experience in Body Building and Strength/Skills Training
credentials: National Exercise and Sports Trainers Association Certified Personal Trainer
Dexter Padilla
fitness philosophy: "The simplest way to feel alive is the feeling of life in our own mind and bodies, that includes everyday functions we don't think about at the gym: such as effortlessly pulling a door open or taking a tremendous bite out of a healthy pizza. These things all include muscle engagement and I'm here to support you in creating that body awareness for your own strength development, safety and most of all enjoyment."
specialization: Athletic conditioning, functional strength training, weight loss, group exercise, stress reduction, endorphin release
experience: Peak cardio and strength peformance in a group and one-and-one setting, High Intensity Interval & Intermittent training, dance fitness, core and bodyweight
specialist, functional weight training, Zumba instructor since 2013
credentials: National Council on Strength and Fitness (NCSF), Les Mills CXWORX, Zumba®, STRONG by Zumba™, JumpSport Fitness, Schwinn Cycling, Pon De FLO, World School of Holistic Massage, Athletics and Fitness Association of America (AFAA) Group Fitness Instructor, CPR/AED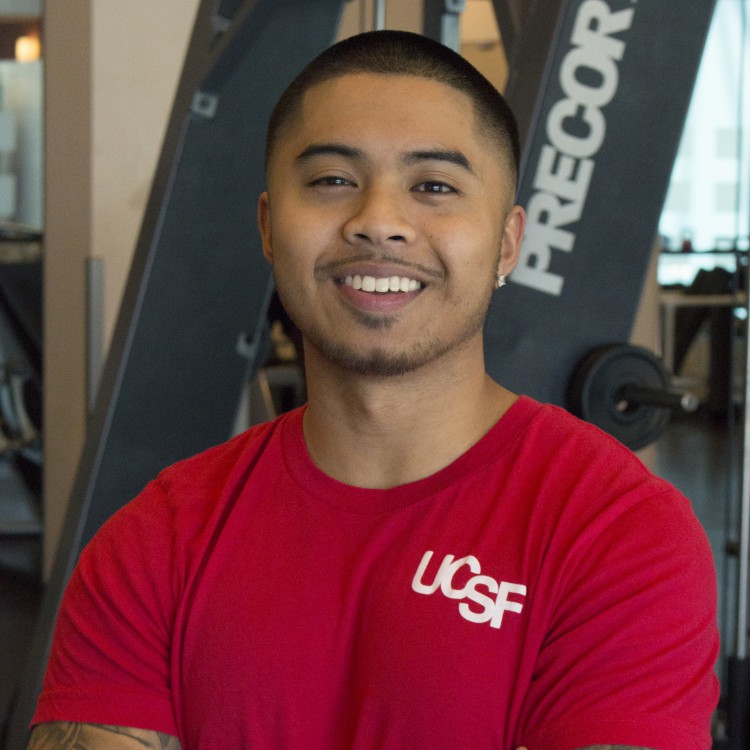 Glenn Valledor
fitness philosophy: "It's one thing to go the gym and it's another thing to go to the gym with a purpose. Never forget why you started. The grind and hustle are all part of the process to get to that next level."
specialization: Strength and muscle gain, weight loss, functional training
experience: Weightlifting, Baseball, CCSF Fire Academy
credentials: National Academy of Sports Medicine Certified Personal trainer, Nationally Certified EMT-B, CPR/AED