Group X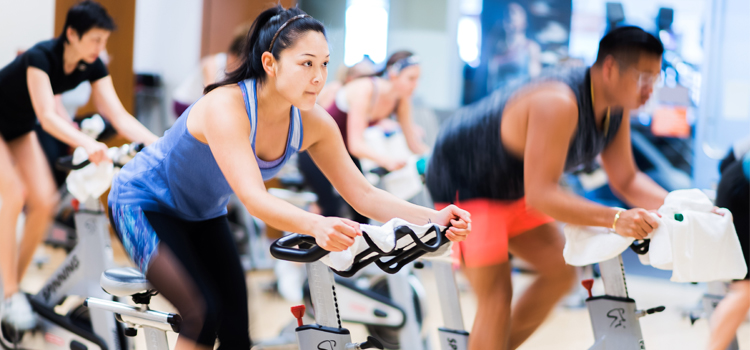 All in-person Group X classes are cancelled until further notice due to COVID-19.
Please enjoy our Virtual Group X classes. Click on link below.
With over 170 classes from beginner to advanced, you're bound to find a class or two that's perfect for you. Whether it's GRIT™, Spinning®, BODYCOMBAT™, ZUMBA®, BODYPUMP™, or yoga…the answer is "yes, we have that class!"
Our certified instructors will assist you in enhancing your current skill level in a specific discipline or provide you with recommendations to try something new.
Our Group X class selection is all about variety and getting you excited about working out. What class do you want to take today?
Class Schedules
Virtual Group X Schedule
Mission Bay Group X Schedule
Parnassus Group X Schedule
About Group X
FAQ & Policies
Contact the Group X Team
Group X Careers at UCSF