About Us
We make life better here by inspiring fitness. We fulfill that mission by providing our members with exceptional service, knowledgeable staff, a wide variety of activities, and a clean environment.
UCSF Fitness & Recreation operates three fitness centers at UCSF, outdoor trips, and programs in partnership with other UCSF departments.
Contact Us >>
Hours of operation >>
Partnerships >>
Jobs >>
Bakar Fitness & Recreation Center at Mission Bay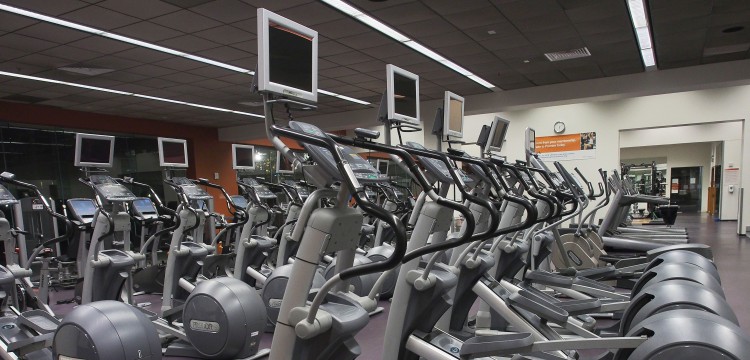 The minute you walk through the doors at Mission Bay, you'll be met by a dynamic, spacious environment and colorful, contemporary art and architecture. Opened in 2005, UCSF Mission Bay is part of a vibrant and growing neighborhood in the heart of a thriving biotech center. Surrounded by open space, and with an incredible view of downtown San Francisco, the unique and beautiful fitness center at Mission Bay serves the UCSF community and surrounding neighbors.
Bakar Fitness & Recreation Center features state-of-the-art equipment, a dedicated Pilates studio, two swimming pools, and a climbing wall. With three floors of activities, an NBA full-sized gymnasium, and a sunny rooftop pool, you'll be sure to find your fitness bliss at Mission Bay.
Become a Member >>
Virtual Tour >>
Map, directions, and parking >>
Millberry Fitness & Recreation Center at Parnassus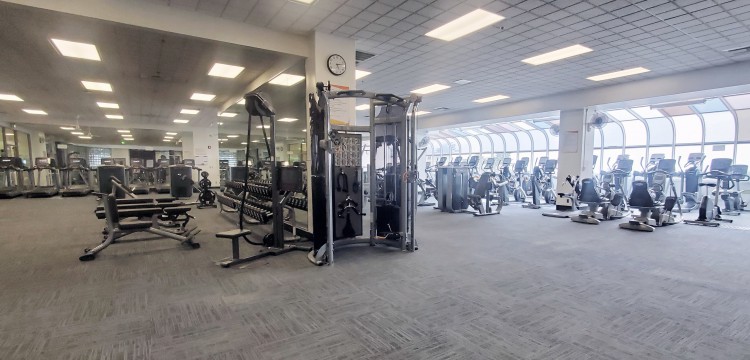 In the heart of the vibrant medical center and campus at UCSF Parnassus, the Millberry Fitness & Recreation Center has long offered a venue for medical students, staff, faculty and surrounding neighbors to work out and relax. Visitors to our fitness center have enjoyed the intimate, comfortable environment, as well as the breathtaking views of the Golden Gate Bridge and the Marin Headlands, since 1958.
With state-of-the-art equipment, an indoor pool, a Spinning studio, and a dedicated free weight room, Millberry Fitness & Recreation Center offers something for everyone in an atmosphere that encourages and nurtures a sense of community.