Reopening Update - Millberry Fitness Center
---
Published on January 03, 2022
---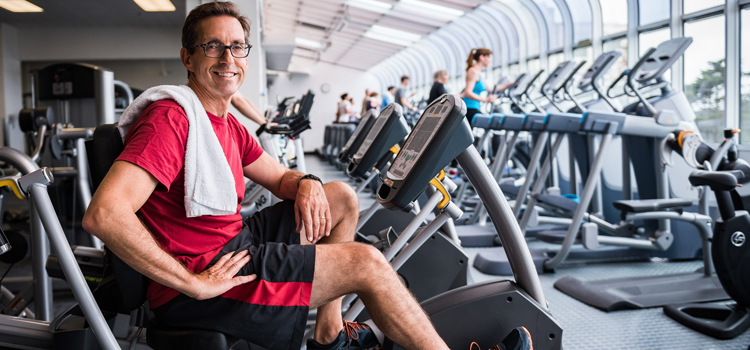 Millberry Fitness Center at Parnassus is now open!
What to expect:
General Public Booster Policy - NEW
Effective February 1, 2022, General Public members will need to show proof of having received their booster shot to enter a UCSF Fitness Facility. This is consistent with the expectation for all UCSF affiliates to get their booster shot by January 31, 2022.
Besides improved air circulation, we are shaking things up on the floor and designating space for functional exercise and stretching, and adding new and upgraded strength equipment. These are just a few things we are currently working on as we look forward to your return.
Operating hours: Monday-Friday, 7:00 am-7:00 pm.
Programing: We have dedicated Millberry Fitness trainers who are warmed up and ready to go. View the January Group X Schedule.
What to bring:
- Membership card or Download the "UCSF Fitness & Recreation" app
- Proof of vaccination (Digital version is acceptable)
- A lock and/or towel
- Daily Health Screener (UCSF Employee) | Daily Health Screener (Public)
Available:
- Cardio equipment
- Weight machines & free weights
- Group X Classes
- Locker rooms
- Showers
- Basketball court
- Squash court
- & much more
Not yet available:
- Pool
- Racquetball
- Towel services
- Saunas
Safety: We are reopening with the utmost responsibility and priority for your health and safety. Currently, we ask that you properly wear your face masks, complete the UCSF Daily Health Screener, and show proof of vaccination.
Activate Your Membership
If you are not ready to return, your membership will remain on free hibernation until further notice. There is no need to take further action.
Current Members
To reactivate your membership, fill out this form or contact us .(JavaScript must be enabled to view this email address) – a member of our team will follow up with you within 48 hours.
Prospective Members - Sign Up For a Membership
*Special Offer* - Sign up Today For $0 Enrollment (save up to $150)!
Learn More >>
To sign up for a membership, fill out this form. A member of our team will follow up with you within 48 hours on the next steps.
Bakar Fitness Center Update, click here.
FAQs
If you have additional questions, please contact .(JavaScript must be enabled to view this email address).