Workouts We Love: Swimming
---
Published on January 26, 2018
---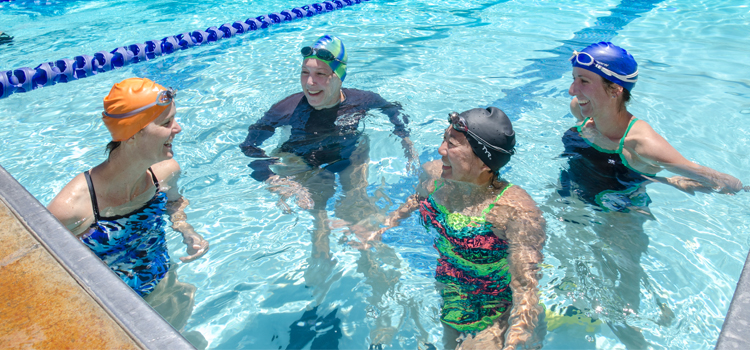 For an invigorating, tone-all-over workout that's easy on your joints, dive into the pool. Goggles and a swim cap are the only equipment you'll need.
Find the intensity level that suits you.
Low-moderate Intensity
Adult Swim Classes
Learn how to swim better, understand the basics of a variety of strokes, and improve your water safety skills.
Moderate Intensity
Pre-Masters Fitness Swim
Boost your cardiovascular fitness, strength, and flexibility. Hands-on coaching includes interval training and stroke technique.
High Intensity
Masters Swim Team
A fantastic cardio workout led by our professional coaching staff. Hands-on coaching provides stroke technique and endurance training to surpass your fitness goals.