Work out and get stronger together.
---
Published on November 06, 2017
---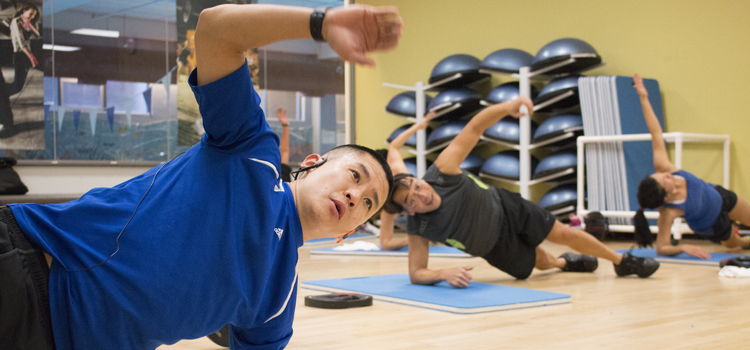 STRONG by Zumba™
A high-intensity workout featuring squats, lunges, burpees, and more is driven by music to help you make it to the last rep.
P90X® LIVE Mission Bay only
Keep your body guessing with a variety of strength training moves, cardio conditioning, and core work. Find strength in numbers to blast through any plateaus.
PiYo® LIVE
Mix it up with Pilates, yoga, and non-stop movement! You'll sweat, stretch, and strengthen-all in one workout. No weights, no bulk. Just hardcore results.
GRIT™ Strength
A 30-minute advanced high-energy workout, designed to improve strength and build lean muscle. A weight workout that is so efficient and effective, you'll be back for more.