Wellness Webinars
---
Published on May 14, 2020
---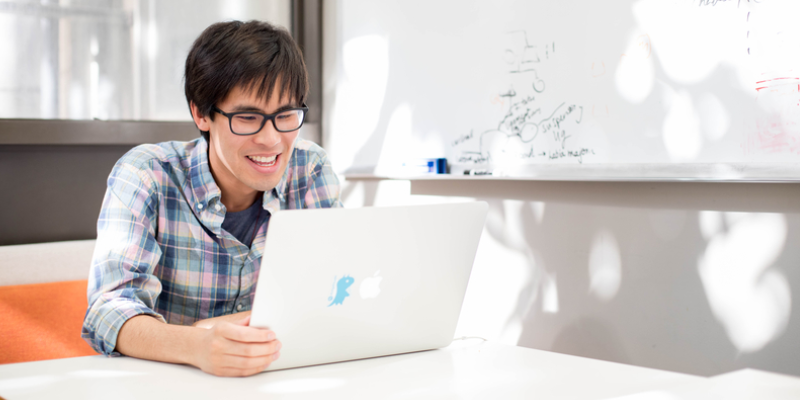 UCSF Fitness & Recreation has partnered with experts at UCSF to launch Live Wellness Webinars. In these webinars, you will hear from a UCSF professional on a specialized topic and then have the chance to get your questions answered.
Beginning Monday, August 10, participation in these webinars will require a UCSF Fitness and Recreation membership - learn more about membership options here.
Past Wellness Webinars
Stretch Clinic: Foam Rolling
Instructor: Lorna Bernardo, UCSF Fitness & Recreation Elite Certified Personal Trainer and Pilates Instructor

Stretching keeps the muscles flexible, strong, and healthy, and that flexibility is needed to maintain a range of motion in the joints. In this stretch clinic, you'll learn how to foam roll and why it's beneficial for your muscles and overall wellness.
Benefits of foam rolling include:
• reduced soreness
• reduces inflammation that occurs during the muscle repair process
• muscle repair recovery
• injury prevention
• increased blood flow and elasticity of muscle tissue, joints, and fascia — the body's connective tissue — which helps with mobility, overall well-being, and a smoother appearance of fat underneath your skin
---
Self-Care Acupressure
Speaker: Marcia Degelman, CMT, Massage Therapist, UCSF Osher Center for Integrative Medicine
Self-care acupressure empowers you to help deal with pain and improve your health through increased awareness of the subtle energies of the body. In this webinar, you'll learn more about self-care acupressure and how it can be used to alleviate:
- increased stress during these unprecedented times
- headaches
- digestive upset
- eyestrain
- insomnia
---
Nutrition: How to See Food Like a Dietitian
Speaker: Taelor Oppliger, MS, UCSF Dietetic Intern
Learn tips for long-term success, how to see food like a dietitian, and the three R's of healthy cooking (reduce, replace, remove).
---
Laughter Yoga
Presenter: Teresa Corrigan, RN, MA, BCB, CLYT, and instructor at the UCSF Osher Center for Integrative Medicine
Laughter is contagious and has a powerful and immediate effect on our mind, body and spirit. This webinar will introduce participants to laughing yoga and a variety of breathing, stretching, clapping and laughter exercises. Benefits include increased blood flow and oxygen to all the major organs, enhanced endorphin levels, reduced stress levels and stimulated immune, digestive and cardiac systems.
---
Stretch Clinic
Instructor: Lorna Bernardo, UCSF Fitness & Recreation Elite Certified Personal Trainer and Pilates Instructor
This virtual stretch clinic will provide an opportunity to learn about the importance of stretching and to participate in a variety of stretches led by the instructor.
- Learn what happens to muscle tissue when stretching
- Be introduced to different types of stretches - demonstration will be included
- Identify when different types of stretches are appropriate
---
The Importance of Exercise During Shelter-in-Place
Speaker: Lorna Bernardo, UCSF Fitness & Recreation Elite Certified Personal Trainer and Pilates Instructor
Learn about the importance of staying active and in shape while sheltering in place. In this webinar, we'll discuss:
- Weight management
- Muscle gain
- Metabolism
- Physical and emotional benefits of exercise
---
Mindfulness Webinar
Speaker: Jane Baraz, MA, Public Class Instructor, UCSF Osher Center for Integrative Medicine
- Learn mindful practices to manage physical or mental distress, and maintain health and well-being
- Learn how you can benefit from the practice of mindfulness and meditation