9 Ways to Be Inspired by Fitness
---
Published on September 09, 2020
---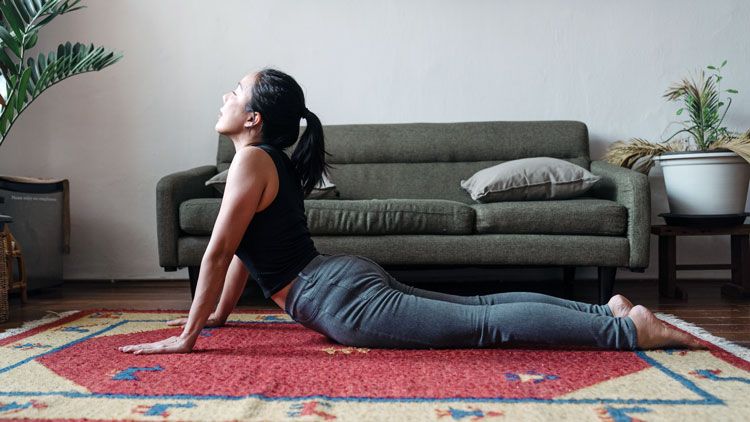 With COVID-19, wildfires, political rhetoric, and racial inequities, it's no wonder many of us feel out of balance.
Our mission is to make life better by inspiring fitness. If you desire to feel better, sleep better, and improve your health, look no further.
Here are nine ways to get started. Most are free or a special UCSF employee discount is available.
Walk While Zooming: If you don't need to be on camera, call in and attend the meeting while walking. It's so simple, easy, and all those steps accumulate to have a real impact on your physical and mental health.
UCSF Yoga Day: A free UCSF Fitness event led by the our yoga team. Join via Zoom, Saturday, September 19, 10am. Get the details on the event page.
7-Day Free Trial: Get seven days of free virtual fitness classes! Yoga, Zumba, Pilates, barre, strength training, and more led by the UCSF fitness team. View the offer.
Kayaking and Stand Up Paddle Rentals: Special rate $40, regular $65. Get outdoors safely near Mission Bay at the UCSF Boathouse, limited to 10 persons. Visit the Outdoor Programs page for more details.
Custom Yoga Class for Your Work Group: Attention managers: Support your staff's wellbeing and promote engagement. Arrange a one-time or series of private Zoom classes. For more info, contact

.(JavaScript must be enabled to view this email address)

.
Managing Stress and Protecting Against Burnout During a Pandemic: Join UCSF Wellness & Community on Tuesday, September 22, 11:00am-noon to learn how to cope with stress and burnout during a pandemic. Visit the Virtual Events You Can Attend page for more details.
Teaching Kitchen: We partnered with UCSF Wellness & Community to offer you a free virtual interactive cooking demo for easy weeknight dinners. Join is on Tuesday, September 29, noon-1:00pm. Visit the Virtual Events You Can Attend page for more details.
F45 Premier Membership: F45 Training is an innovative, high-intensity, small group workout. Full-body workout classes are held outdoors on the Mission Bay Koret Quad and virtually. Single classes or membership available. Learn more about the F45 program.
Outdoor Personal Training: Let our nationally certified trainers create a custom program to help you achieve your personal fitness goals. Sessions are by appointment. Workouts are done outdoors while wearing a mask and physically distant. For more info, contact

.(JavaScript must be enabled to view this email address)

.