Unlocking Energy, Strength, and Endurance for Outdoor Adventures
---
Published on June 01, 2017
---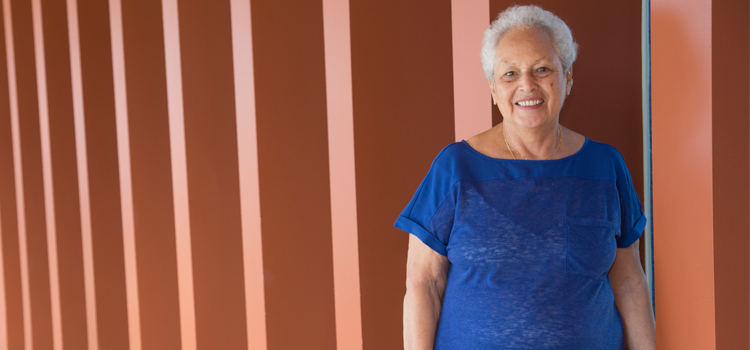 Demaris Thelemaque remembers signing up to join Bakar Fitness Center before construction was even completed. Bakar is now 12 years-old and Demaris said the decision to join has changed her life.
"My husband and I were two of the first members," she said. The Bernal Heights residents signed up for their memberships while the fitness center staff were still working out of a portable trailer during construction.
Regular workouts at the fitness center have made a big difference in her life, Demaris said.
"I'm moving around a lot better. I'm 82-years-old, and regular exercise helps me with walking and balance. It helps me feel normal."
It also helps Thelemaque and her husband hike with her son and daughter-in-law and their four dogs. "They love to hike, and now we can go with them. We can't quite keep up, but we do our own thing, and it's not as hard on us because our exercise makes us stronger."
There's also the benefit of making new friends and working with helpful staff and instructors. "I love the staff and I know just about everybody at the fitness center."