Strength Training at the UCSF Fitness Center Helps Natasha Feier Qualify for Boston Marathon
---
Published on September 01, 2018
---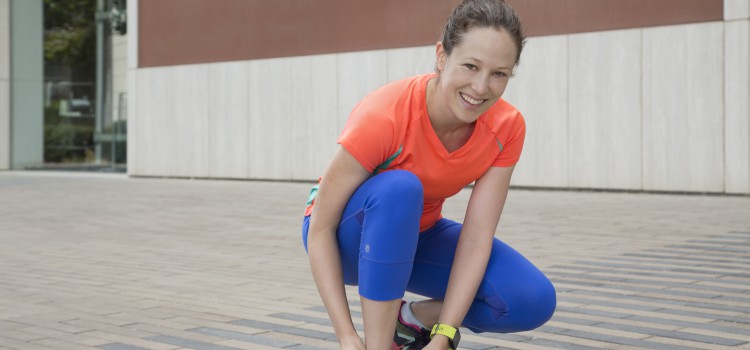 Natasha Feier, a clinical data coordinator at Science 37, credits strength training at the Bakar Fitness & Recreation Center at UCSF Mission Bay for helping her stay healthy and qualify for the Boston Marathon.
"Because of all the Pilates, yoga, and other strength classes, I didn't get injured even though I was running 50-60 miles a week. I was able to complete the marathon successfully because of the fitness center.'"
Those classes helped Feier develop enough strength and flexibility that she was able to qualify for Boston at the San Francisco Marathon. It was her first marathon.
Feier said she recommends the fitness center to friends and said she'll continue cross-training classes to compliment her distance running.
"It certainly prevented me from getting hurt during my high mileage training weeks. I look forward to my cross-training classes at the gym."