Free Paddling and Hiking for UCSF Students
---
By Sophia Labeko on September 03, 2020
---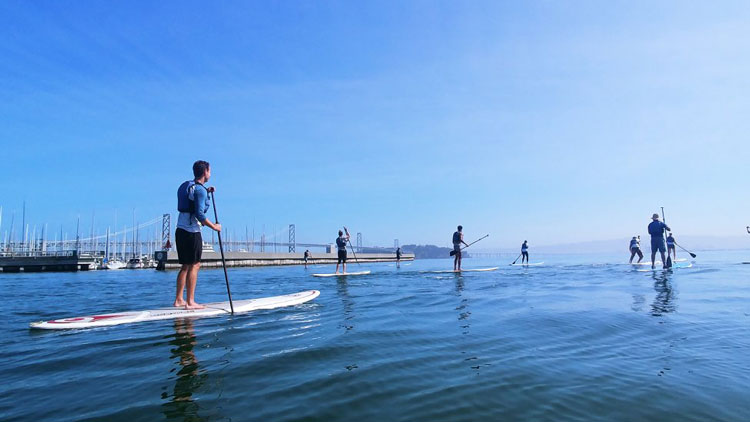 If you're looking to balance your hectic study life with exciting adventures and a new-found community, look no further. After closing its doors at the onset of the pandemic, the UCSF Outdoor Programs is dusting off the paddles and strapping on hiking boots for a new journey.
We're reopening to offer kayaking, stand up paddling, and hiking free of charge to UCSF students. Intrigued? Get your kayaking and stand up paddling questions answered.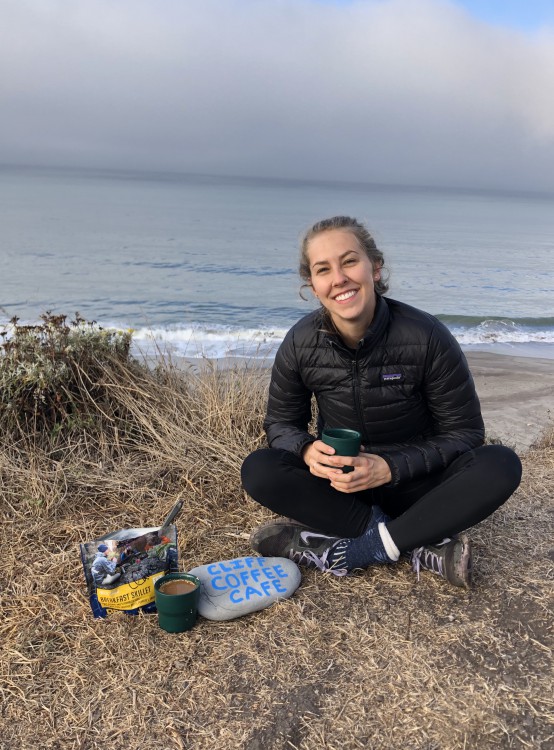 While preparing for the reopening–setting-up new safety guidelines in compliance with UCSF and the CDC, filling out mounds of paperwork, figuring out the best experience for you amid the newfound confines–we caught up with Claire Skach, a fourth-year Dentistry student and the Outdoor Program champ, to get a glimpse of a student perspective. To the right, Claire is pictured at Point Reyes with a tasty dehydrated breakfast and coffee.
From a young age Claire led a very active lifestyle: camping, hiking, boating, and backpacking, to name a few activities. When it was time to choose a dental school, access to similar activities and the outdoors was as important as the education. During her interview at UCSF, she heard about the Rec Pass and she was sold. World-class education combined with, not only access to the outdoor but encouragement and support, checked all the boxes.
While the Rec Pass is not currently available, paddling, kayaking and hiking are returning free of charge to UCSF students. This is all thanks for Kirk McLaughlin, Outdoor Programs Manager, who was able to apply grant money towards this development. "Kirk is incredibly welcoming and great at what he does, and his program is such a fantastic resource for students," said Claire.
In the past, Claire has participated in at least four activities a year, "every one of these experiences offers something special, and it is such a gift to show up for an adventure-packed time and not have to plan anything." This year she's excited to try stand up paddling, which is luckily one of the activities returning for safe outings.
If you're on the fence of joining the Outdoor Programs, Claire says, "100% absolutely go for it! I've gone on trips with students in every program, and even alumni. It's been so fun seeing their faces all over campus over the past three years and learning more about other healthcare fields. Overall, I give it a 15/10 and wish my program was years longer so I'd have time to try out every trip it has to offer."
Take it from your experienced peer and don't wait to join the Outdoor Programs. It's reopening its door, September 5, with free kayaking, stand up paddling, and hiking excursions. Kirk will start taking sign-ups on September 3. For more information, visit the Outdoor Programs website.