F45 Relieves Stress for This Metalloprotein Designer and Bundt Cake Master
---
By Sophia Labeko on April 10, 2020
---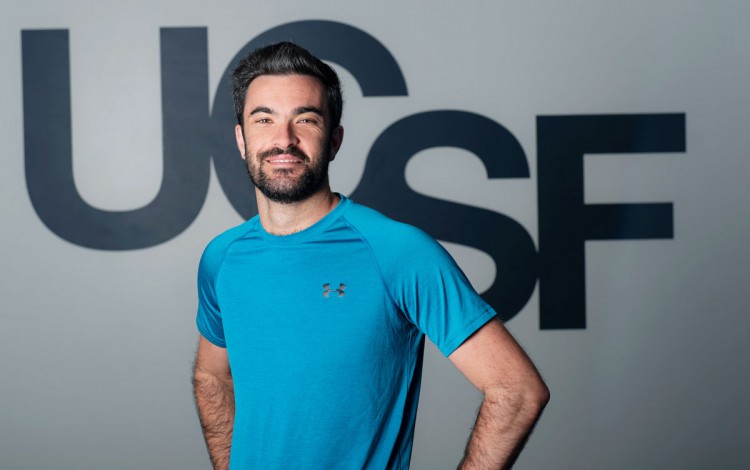 Sam Mann, a UC San Francisco postdoc wears many hats. For starters, he designs metalloproteins (a protein with a heavy metal ion cofactor) for biocatalysis (using his designed biological systems to speed up chemical reactions) and studies fundamental inorganic chemistry.
After some computational design work, Sam heads to the Bakar Fitness Center for a sweaty F45 workout session. He commits to an impressive five to six sessions a week.
"The combination of cardio and resistance has been great for me and I love the social aspect of it, as well. The trainers and other members make up a wonderful community!"
To add to his impressive resume, he's also a master Bundt cake baker–that's not an official title, but it should be.
Sam's usual active schedule took a turn with the coronavirus pandemic, when several state orders caused his lab and gym to close.
About a month ago, UCSF Fitness & Recreation made the tough decision to close its fitness centers to limit the opportunity for community transmission of the coronavirus. Still feeling the responsibility to keep their community healthy and engaged, they brought workouts online, including the popular F45 class.
Sam, being the dedicated member he is, has been joining his F45 community via Zoom for the same intense, heart-pumping, and lactic acid-releasing workouts. While committing to such strenuous workouts at home–when the couch and kitchen are so near–is challenging, it's an opportunity to build self-discipline and see familiar smiling faces.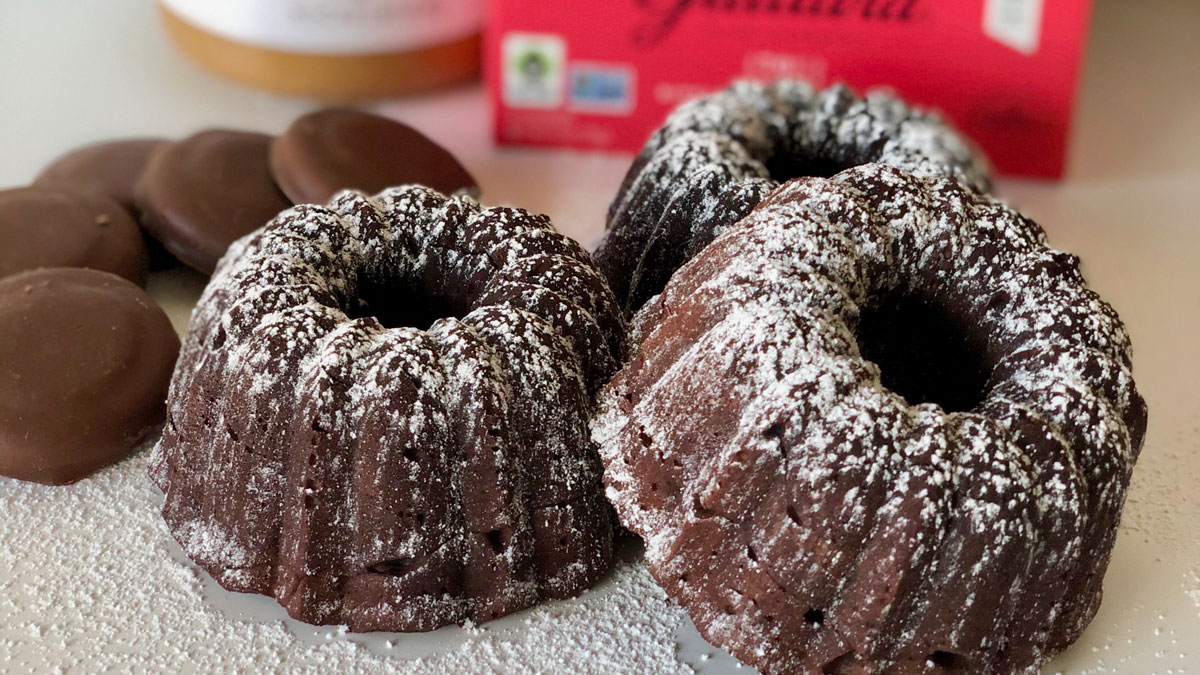 One benefit of spending so much time at home is the opportunity to bake more. Sam and three grad school friends have mastered the creation of magnificent Bundt cakes for their @Brosthatbundt Instagram channel. Fair warning: browse the pictures at your own risk – you may find yourself scrambling for ingredients and tools to mimic their masterpieces. Most recently they finished a series of cakes based on Girl Scout cookies. That portfolio includes everything from Shortbread to Samoas cakes.
While he admits to baking more now, he uses that time to solve mental or creative problems in his research. Paired with daily F45 workouts, this seems like the perfect combination of activities while isolating.

Participation in F45 workouts is open to current UCSF Fitness & Recreation F45 members only. However, UCSF Fitness & Recreation has a plethora of other engaging home workouts.