Chancellor's Fitness Series
---
Published on December 08, 2020
---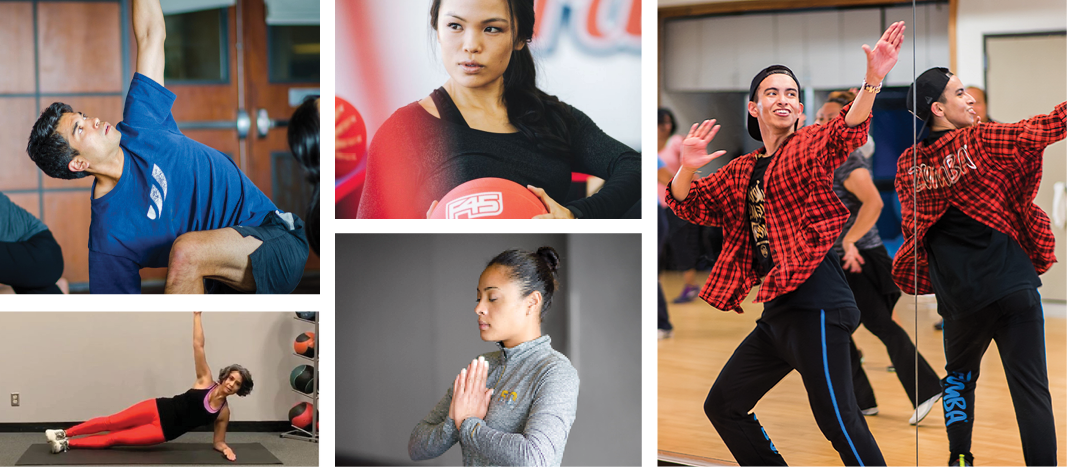 UCSF Fitness and Recreation is honored to host the Chancellor's Fitness Series, a free monthly virtual fitness class for the UCSF community. A different class will be featured each month to promote the health and well-being of UCSF employees and students.
Upcoming classes:
F45 Training, Saturday, January 23, 8:30-9:30 am
Kickoff your 2021 strong with this challenging and fun workout! F45 Training combines elements of High-Intensity Interval Training (HIIT), Circuit Training, and Functional Training for an effective full-body workout. The fusion of these three techniques, paired with a combination of interval, cardiovascular and strength training, has been proven to be the most effective workout method for burning fat and building lean muscle.
RSVP: https://ucsf-f45training.eventbrite.com
Core & More, Saturday, February 13, 10:00am-10:45 am
These ab and back exercises emphasize proper posture, core strength and muscle tone. Standing and floor movements will challenge and train the muscles in your pelvis, lower back, hips and abdomen to work in harmony. Gain improved balance and stability for sports and everyday activities.
RSVP: https://ucsf-corenmore.eventbrite.com
Restorative Yoga, Saturday, March 6, 10:00-10:45 am
Align your body and mind through stillness and gentle movement. Restorative yoga focuses on slowing down and opening your body through passive stretching. It is known for its relaxing, calming and healing effect.
Total Body HIIT, Saturday, April 10, 10:00-10:45 am
This full-body workout targets the upper/lower body and core with challenging exercises to increase strength, decrease body fat and improve overall conditioning. A continual rotation of new exercises in each class and variations in set timing keep your body guessing for max results.
Family Fitness, Saturday, May 1, 10:00-10:45 am
Get fit as a family with this freestyle class that incorporates cardio, strength and fun! Enjoy being active and spending time together in this playful program. For all ages.
Vinyasa Yoga, Saturday, June 5, 10:00-10:45 am
Yoga postures flow in a vigorous, logical sequence to complement those that precede and follow. Focus is on the synchronization of breath and continuous flow of movement. Suitable for mixed levels.

Special Offer
Take advantage of our December Virtual Fitness offer to access all of our virtual classes for just $10 this month. Offer expires 12/30/2020.
Learn more: http://bit.ly/Transform-UCSF