Fall refresh—Challenge your body in new and different ways.
---
Published on October 03, 2017
---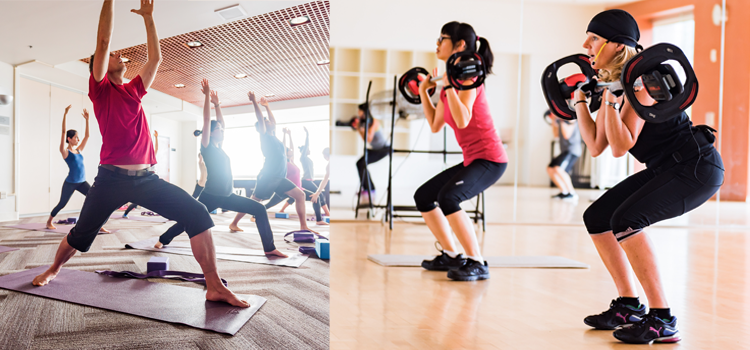 S-t-r-e-t-c-h: Top-To-Toe Flexibility
Ease back into your workout with a total-body stretch routine. Unlock stiffness, improve posture, and increase flexibility.
ZUMBA®
An exhilarating dance cardio experience featuring choreography mixing Latin and World rhythms for a calorie burning dance fitness party; an exercise in disguise. Super effective? Super fun? Check and check.

BODYPUMP®
Engage every muscle. This cutting-edge workout uses a SmartBar™ with adjustable weights and focuses on low weight and high repetition movements. Burn fat and build strong, lean muscles.
Hatha Yoga
Become more mindful. Get in touch with your entire body with yoga at a gentle and slow pace. Focus on breath, control, and concentration in a calm, quiet, and non-competitive environment.