Parent Networks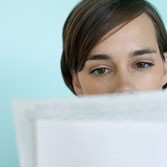 Welcome! The My Family At UCSF Discussion Forum is a new parent discussion group provided by Family Services. We are piloting a Camps Resource Discussion Forum to provide a platform for parents to recommend and search for camps resources for pre-school through teenage youth in the San Francisco Bay Area. The pilot program will help Family Services measure interest in providing a variety of networks to parents at UCSF.
Who can participate?
UCSF faculty, staff or student parents with pre-school through high school age children are welcome to join using a ucsf e-mail address.
Forum Guidelines
Before joining our pilot program, please read our Forum Guidelines to learn more about what types of posts are allowed in the forum and how you can make the most of these online discussions.
About the Pilot Program
The My Family at UCSF Discussion Forum is being piloted by Family Services to measure campus interest in parent networks and to understand the resource required to provide ongoing networks. While the network tool, Big Tent, has numerous options for moderating discussion forums on a variety of topics, Family Services is "starting small" using just a few of the features to connect parents on the topic of camps resources. For the duration of the pilot program, posts may not be anonymous. We welcome your feedback. Please contact us at .(JavaScript must be enabled to view this email address).
Join our Camps Resource Discussion Today!
Post a Message
Search the Forums
Member Login
If you have already joined and want to return to the discussion group, log in here. From here you can also update your personal information or close your membership account.