Lactation Support Resources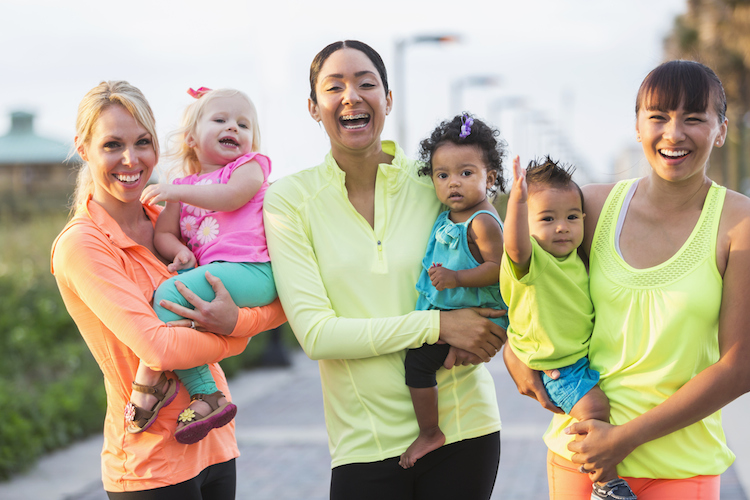 Learn about breastfeeding support services at UC San Francisco and beyond.
UC San Francisco's Lactation Program receives advisory support from UCSF's Women's Health Resource Center (WHRC), the patient and community education arm of the UCSF National Center of Excellence in Women's Health, one of nineteen programs nationwide recognized by the U.S. Office of Women's Health as a model of women's health care delivery.
Women's Health Resource Center
WHRC provides breastfeeding services including prenatal education, hospital grade breast pump rentals, breastfeeding support, breastfeeding mother and baby groups and lactation consultant support.
Great Expectation Breastfeeding Classes
Breastfeeding Basics
Breastfeeding, Pumping & Returning to Work
Pumping & Returning to Work
Join M.I.L.K. - Mother & Infant Lactation Kooperative, WHRC's free weekly breastfeeding support group.
More on WHRC: http://womenshealth.ucsf.edu/WHRC
To determine if access to services through UCSF Women's Health are covered, contact your health plan. Services are also publicly available for fee.
Explore the Moments That Matter page on UCSF PeopleConnect to learn more about Pregnancy Disability Leave and your return.
UC Medical Plan Resources
A variety of breastfeeding support resources are available to you as a UC medical plan subscriber. Resources include nurse lines, counselors and online programs to help if you have questions or need supplies, often at no cost to you. Contact your plan for details.
Print Lactation Resources from UC'S medical plans
UCSF Student Health
Blue Shield Health Savings Plan Core
855.201.8375
Health Net Blue & Gold
800.893.5597
Kaiser Permanente
800.464.4000
UC Care
855.201.2087
Western Health Advantage
877.793.3655
select Option 1 for health nurse

Community Resources
Natural Resources

https://www.naturalresources-sf.com/
415.550.2611
1367 Valencia St. (at 25th St.)
San Francisco, CA 94110
Healthy Horizons
http://www.healthyhorizonsonline.com
Peninsula Breastfeeding Center
650.347.6455
1432 Burlingame Avenue, Burlingame, CA 94010
Silicon Valley Breastfeeding Center
650.847.1907
671 Oak Grove Ave., Suite P
Menlo Park, CA 94025
Private consults with board-certified lactation consultants. Supplies, classes and support groups.
La Leche League International
http://www.llli.org
24-hour Hotline: 877.4 LA.LECHE (524.3243)
Breastfeeding information, telephone advice, education and support to nursing mothers.
Newborn Connections
http://www.cpmc.org/newbornconnections/
415.600.BABY(2229)
3698 California St. 1st Floor Street, San Francisco, CA 94118
Breastfeeding support groups, latch clinic, private consults with board-certified lactation consultants, Breastfeeding, baby supplies and pump rentals.
Nursing Mothers Counsel
http://www.nursingmothers.org
650.327.6455
Free breastfeeding classes. Information, counseling and support. Pump rentals and supplies.
National Women's Health and Breastfeeding Helpline
https://www.womenshealth.gov/about-us/what-we-do/programs-and-activities/helpline
800.994.9662
Monday-Friday, 9am-6pm, EST. After hours, leave a message and your call will be returned the next business day. Trained breastfeeding peer counselor answer common breastfeeding questions in English or Spanish.
Sequoia Lactation Center
https://www.dignityhealth.org/bayarea/locations/sequoia/services/birth-center/breastfeeding-support
650.367.5597
749 Brewster Avenue, Redwood City, CA 94063
Breastfeeding advice line, support groups, lactation consultations, supplies.
WIC (Women, Infants and Children) Program
https://www.fns.usda.gov/wic/women-infants-and-children-wic
888.942.9675
Excellent resource for eligible, low-income clients. Breastfeeding assistance and breast pump loans to clients with difficulty nursing or returning to work. Offices statewide. In San Francisco, The San Francisco WIC Breastfeeding Support Warm Line is available for questions, problems, and support in English, Spanish and Chinese. 415.575.5688

Alliances and Employer Resources
Healthy Mothers Workplace Coalition
UCSF is proud to be associated with the Healthy Mothers Workplace Coalition, a collaboration on non-profit organizations, government agencies, and employers created to improve the working conditions and health of new parents.
URL: http://sfbreastfeeding.org/healthy-mothers-workplace/