Lactation & Community Support Resources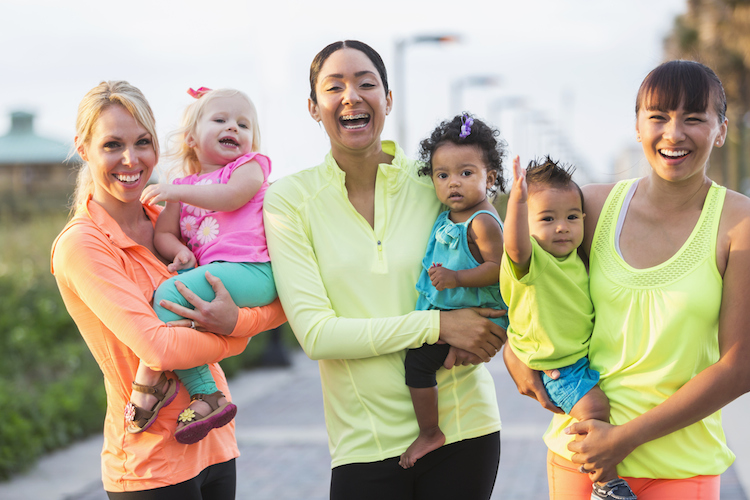 Learn about breastfeeding support services at UC San Francisco and beyond.
August is Breastfeeding Awareness Month!
Visit each Breastfeeding Week's Facebook page for online events and more.
World Breastfeeding Week, Aug. 1-7 WABA World Breastfeeding Facebook page
Native Breastfeeding Week, Aug. 9-15 Native Breastfeeding Week Facebook page
Asian Pacific Islander Breastfeeding Week, Aug. 16-22 For the first time in history, the Los Angeles County Board of Supervisors voted to designate the third week of August, Asian Pacific Islander Breastfeeding Week.
Black Breastfeeding Week, Aug. 25-31 Black Breastfeeding Week Facebook page
Stay informed and updated with the California Preterm birth Initiative. A community of researchers, parents, lactation consultants, doulas, nurses, doctors, community practitioners, and public servants who's mission is to eliminate racial disparities in preterm birth and improve health outcomes of babies born too soon, through research, partnerships and education grounded in community wisdom.
Community Support Resources
Organization
Mission
Location
Phone
SF Black Infant Health
To improve African American infant and maternal health and decrease health disparities and social inequities.
1290 Fillmore, Suite 103, San Francisco, CA 94115
(415) 776-4457
Free services for pregnant African American Women, 18 years or age or older, San Francisco resident, and willing to participate in a 10 week support group. Free services include prenatal sessions, postpartum sessions, life planning, sister circle, resources, and afrocentric parenting classes
Women, Infants and Children Program (WIC)
To safeguard the health of low-income women, infants, and children up to age 5 who are at nutrition risk by providing nutritious foods to supplement diets, information on healthy eating, and referrals to health care.
San Francisco County WIC Clinics & Programs here
(415) 575-5788
WIC helps families by providing nutrition education, breastfeeding support, healthy foods, and referrals to healthcare and other community services.
Nursing Mother's Counsel
Nursing Mothers Counsel is a nonprofit organization supporting the personal breastfeeding goals of mothers with free, one-on-one assistance and education.
PO Box 5024 San Mateo, CA 94402
(650) 327-6455
A counselor will work with you directly by phone or email to address your needs. If in-person help is needed, a counselor (depending on location) can come to your home to meet with you and your nursling(s). Nursing Mothers Counsel also provides free Introduction to Breastfeeding classes at various Bay Area locations, and runs a free support group.
Natural Resources (Store, Classes, Resources & More)
Deeply rooted in evidence-based best practices for pregnancy, labor, birth, and early parenting, Natural Resources offers holistic classes, the safest, most effective products, and a warm and inclusive community.
1051 Valencia St. (between 21st & 22nd St.) San Francisco, CA 94110
(415) 550-2611
Natural Resources is a warm, comfortable community center that provides space for parents to connect.
Healthy Horizons
A family-friendly resource for breastfeeding mothers and families.
Burlingame, Menlo Park, and Palo Alto
Contact info on homepage
Health Horizon's Breastfeeding Centers are operated by a staff of Board Certified Lactation Consultants and Educators all eager to share their expertise to help with any breastfeeding needs. Breastfeeding Center & Classes, and Corporate Lactation Services
National Women's Health and Breastfeeding Helpline
Trained breastfeeding peer counselor answer common breastfeeding questions in English or Spanish.
Monday-Friday, 9am-6pm, EST.
(800) 994-9662
OWH and the OWH helpline do not see patients and are unable to: diagnose your medical condition; provide treatment; prescribe medication; or refer you to specialists. The OWH helpline is a resource line. The OWH helpline does not provide medical advice.
Newborn Connections
Promoting the benefits of breastfeeding and supporting new families
Mission Bernal Campus is located in the Monteagle Medical Office Building at 1580 Valencia Street, Suite M11,
(415) 600-2229
Newborn Connections offers ongoing perinatal classes, support groups, lactation services and breastfeeding and baby supplies
UCSF Support Resources
Organization
Mission
Location
Contact
UCSF Women's Health Resource Center
The UCSF Women's Health Resource Center strives to:Increase women's access to information about all aspects of their health
Mission Bay: 1825 4th St., 3rd Floor, Rm. A3471, (415) 515-2670
Mount Zion: 2356 Sutter St., 1st Floor, Suite J112, (415) 353-2667
The WHRC hosts a range of services from the Great Expectations Pregnancy program, CenteringPregnancy® Healthcare, Women's Health Patient Advisory Council and much more.To determine if access to services through UCSF Women's Health are covered, contact your health plan. Services are also publicly available for fee.
M.I.L.K- Mother & Infant Lactation Kooperative
MILK is a FREE weekly breastfeeding and mother support group. Moms and babies ranging in age from newborn to six months old are welcome.
Mission Bay: Mondays 2-4:00 pm-1855 4th Street, 3rd floor, A3471
Mount. Zion: Tuesdays 11:30 am-1:30pm-2356 Sutter Street
Share your experiences and learn how other mothers are adjusting to the demands of motherhood. Get your questions answered with evidence-based lactation information. Facilitated by our board certified lactation consultants. Registration required. Space is limited, no drop-ins.
UCSF EMBRACE: Perinatal Care for Black Families
EMBRACE s a clinical program developed to give Black mothers and Black pregnant people an opportunity to receive prenatal care from an intentional angle of racial consciousness.

.(JavaScript must be enabled to view this email address)

Prenatal care includes: Village building with other Black families, Race-concordant care, Culturally specific & relevant conversations, Integrated behavioral healthcare, Mindfulness (through meditation, yoga, aromatherapy, and indigenous rituals), Extension of care up to 1 year post-partum.
UCSF Young Women's Clinic
Collaborate with other community service agencies, local public schools and local government agencies to coordinate services for adolescent women and young families.
2356 Sutter St., Sixth Floor San Francisco, CA 94143
(415) 353-7332
The UCSF Young Women's Clinic provides confidential health services, including pregnancy, gynecologic and family planning care.
Pregnancy Disability Leave & Your Return
Explore the Moments That Matter page on UCSF PeopleConnect to learn more about Pregnancy Disability Leave and your return.
UC Medical Plan Resources
A variety of breastfeeding support resources are available to you as a UC medical plan subscriber. Resources include nurse lines, counselors and online programs to help if you have questions or need supplies, often at no cost to you. Contact your plan for details.
Print Lactation Resources from UC'S medical plans
UCSF Student Health
Blue Shield Health Savings Plan Core
855.201.8375
Health Net Blue & Gold
800.893.5597
Kaiser Permanente
800.464.4000
UC Care
855.201.2087
Western Health Advantage
877.793.3655
select Option 1 for health nurse
Alliances and Employer Resources
Healthy Mothers Workplace Coalition
UCSF is proud to be associated with the Healthy Mothers Workplace Coalition, a collaboration on non-profit organizations, government agencies, and employers created to improve the working conditions and health of new parents.