Frequently Asked Questions (FAQs)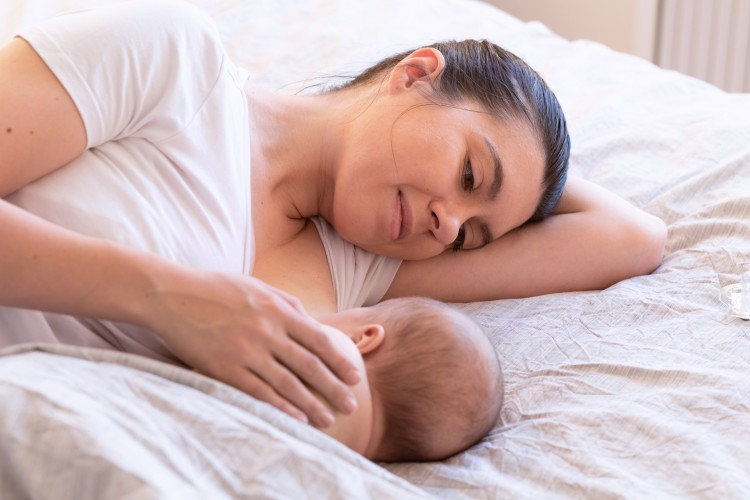 Find some common lactation-related questions and answers below.
Have a questions that isn't listed? Email us at .(JavaScript must be enabled to view this email address).
Q: I forgot my breast pump supplies. Can I buy them on campus?
A: Yes, some UCSF campuses sell pump supply kits in their gift shops. Learn more on our Lactations Supplies page.
Q: How do I store my breast milk at work?
A: Store expressed milk in clean, capped glass or hard plastic, BPA-free containers or special plastic bags designed for specifically for milk collection and storage. Don't store breast milk in disposable bottle liners or plastic bags designed for general household use. Seal containers tightly and clearly label with the date. Leave extra room at the top of the container so the bottle or bag will not overflow when freezing or thawing.
Breast milk can be safely stored in an insulated cooler bag with frozen ice packs for up to 24 hours. Once you get home milk should be used right away, refrigerated of frozen.

Image source: https://www.cdc.gov/breastfeeding/recommendations/handling_breastmilk.htm
Q: I am a Supervisor/Manager and have an employee returning to work/school and will continue to provide milk for their child, how do I support them?
A: Please see both resources below. We have a fantastic presentation from International Women's Day 2019 and a tip sheet curated for supervisors and managers. If you ever have questions on how to communicate with your employee around lactation needs, don't hesitate to contact us at .(JavaScript must be enabled to view this email address).
Lactation Accommodations: What Managers and Supervisors Need to Know
On demand video where you will learn relevant information about the state regulations and UC policy on lactation accommodations, UCSF's lactation program, and how to accommodate employees who are producing milk after returning to work. The session is directed at managers and supervisors but is also open to lactation program users, colleagues, and others in the UCSF community who want to learn more about lactation accommodations.
Lactation Support in the Workplace: Information for UCSF Supervisors and Managers
A supportive supervisor and manager is open to discussing topics including time space, scheduling, communication, and resources associated with lactation accommodation. This tip sheet is a helpful guide for UC San Francisco supervisors and managers.
Q: Can I donate or recycle my breast pump?
A: The best way to donate your pump is to connect with other families in your community or contact a local non-profit that supports perinatal education, families, or single parents.