Student Resources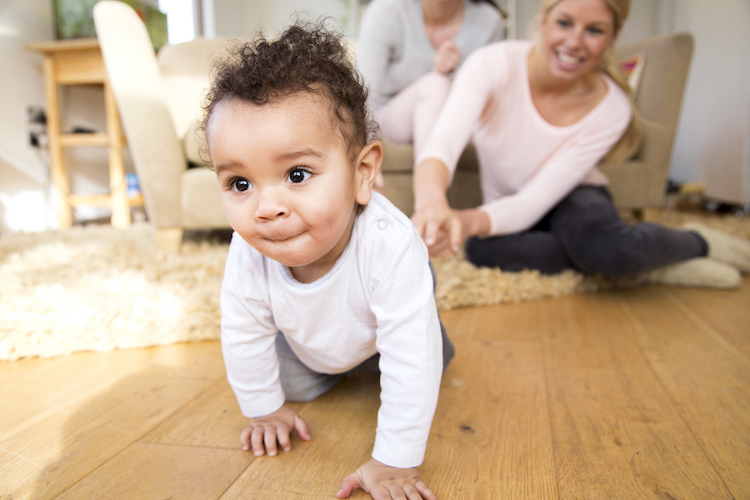 Campus Life Services consistently strives to meet the diverse needs of the UC San Francisco community. Here you will find services provided by or sponsored by UCSF for its students.
Family Services offers a wealth of essential support services and resources to meet the various and diverse needs of UCSF student families, including UCSF Child Care Centers, UCSF Child Care Referral Service, Bright Horizons Back-up Care Program, Sittercity, Years Ahead, UCSF Lactation Accommodation Program, and the MyFamily web portal.
NEW! Back-Up Care for UCSF Students
Effective July 1, 2021, students have zero co-pays when using in-home and center-based care.
The program offers high-quality back-up care when you need to be at school or work and your regular child or adult/elder care is unavailable.
UCSF Child Care Centers
UCSF Students receive first priority for our four on-site or near-site child care centers (note that there is a wait pool).
Child Care Referral Service
Our experienced counselor will guide you through the often challenging and time-consuming process of finding care and will help identify options that best meet your family's needs.
Sittercity / Years Ahead
Sittercity provides pre-screened resources for in-home everyday or occasional child care, pet care, elder care, housekeeping, and more. The Years Ahead resource includes elder care planning and referrals. Web subscription service is free (a $140 value) for UCSF students. Sittercity/Years Ahead are part of the Bright Horizons Enhanced Family Supports package available to UCSF students. To learn about other Family Supports, please visit clients.BrightHorizons.com/UCSFGrad.
Lactation Accommodation Program
The Lactation Accommodation Program supports 60+ lactation rooms across 12 campuses
Parent Education Events
On-campus lectures by experts. Past events videos are available to view online.
MyFamily
Visit the MyFamily web portal to discover a wide range of family support resources at UC San Francisco and in the Bay Area, and subscribe to the monthly E-Newsletter.
Frequently Asked Questions (FAQs)
Q: Is child care available at UCSF?
Currently there are wait pools for all four UCSF Child Care Centers. Average wait time is one year or more. Occasionally, each of our centers has available slots for part-time care. For inquiries, contact our centers.
Kirkham Child Development Center at Parnassus - 415.664.1217
Marilyn Reed Lucia Child Care Study Center at Parnassus - 415.504.7023
Laurel Heights Child Development Center - 415.490.5204
University Child Care Center at Mission Bay - 415.552.5576
Q: How do I join the wait pool?
Visit the Wait Pool Application page for more information. Students receive first priority in the wait pools. The fee for applying to all four UCSF centers is $75.
Q: Are student child care scholarships available?
The Graduate Division offers a child care grant program for eligible PhD and DPTSc students. For program details, visit the Graduate Division Website.
The UCSF/Bright Horizons student scholarship program provides need-based tuition discounts of approximately $400-$1500 per year to eligible student families enrolled in a UCSF Child Care Center. Enrolled student families are notified by the center administration annually and are invited to apply for the scholarship. Please contact your Center Site Director for details.
Age-eligible children enrolled in a UCSF Child Care Center may be able to participate in Preschool for All (PFA), a locally funded program providing pre-K tuition credit – at approved child care facilities – for 4-year-old San Francisco County residents, regardless of family income. PFA tuition credit varies by year; availability of awards is contingent on funding. For more details, contact your UCSF Center Site Director. Please refer to the S. F. Office of Early Care & Education website (scroll to the bottom of the page) for general PFA information.
Income-eligible student families might also qualify for San Francisco's Early Learning Scholarship (ELS), which helps S. F. families with children 0-5 years old pay for care at the UCSF Centers and other approved facilities in the city. Note: there's generally a wait list for ELS.
Q: If UCSF Child Care isn't right for me, does UCSF refer to other services?
The campus Child Care Referral Service, which is free to UCSF students, faculty and staff, provides information about care options in San Francisco. Contact us at .(JavaScript must be enabled to view this email address).
There are also child care resource and referral agencies in the general community that assist families seeking care, in addition to administering various subsidy programs that help families pay for care. The two San Francisco-based child care resource and referral agencies are Children's Council of S.F. and We Yee Children's Services.
Q: What other resources are available for me and my family at UCSF?
Are you looking for full or part-time care at home? A tutor or other household help? Sittercity/Years Ahead can help. The UCSF Student Services Fee funds free membership access to self-selected, pre-screened caregivers. Sittercity/Years Ahead are part of the Bright Horizons Enhanced Family Supports package available to UCSF students. To learn about other Family Supports, please visit clients.BrightHorizons.com/UCSFGrad.
The Back-Up Care Program, which is also supported by the Student Services Fee, can assist you when your regular caregiver is unavailable. Visit the Student Back-Up Care page to learn more.
The My Family @ UCSF web portal provides a centralized location for parents, and others, to find information on child, youth, and older adult services. The site includes links to child care resources and referrals, children's health, fitness and nutrition topics, lactation resources and more.
Subscribe to the monthly e-newsletter, just for UCSF families, to learn about free parent education workshops, family events and other resources.