Child Care Centers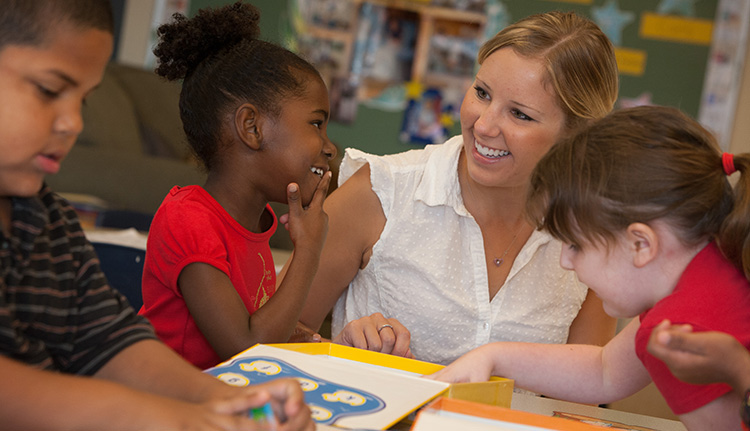 Learn more about UC San Francisco's child care centers.
UCSF maintains four beautiful child care centers serving three campuses: Mission Bay, Laurel Heights and Parnassus. Since 2006, UCSF has partnered with Bright Horizons Family Solutions, a leading provider of high-quality child care, early education and other services, to operate and manage our child care centers. All of our centers are accredited or pursuing accreditation by the National Association for the Education of Young Children (NAEYC) and strive to provide a welcoming, supportive community of caring to help infants, toddlers, and pre-schoolers reach their milestones.
Locations:
University Child Care Center at Mission Bay (2 months-5 years)
Marilyn Reed Lucia Child Care Study Center at Parnassus (2-24 months)
Kirkham Child Development Center at Parnassus (24 months-5 years)
Laurel Heights Child Development Center (2 months-5 years) We've grown and relocated!