Back-Up Care Program for Faculty, Residents & Clinical Fellows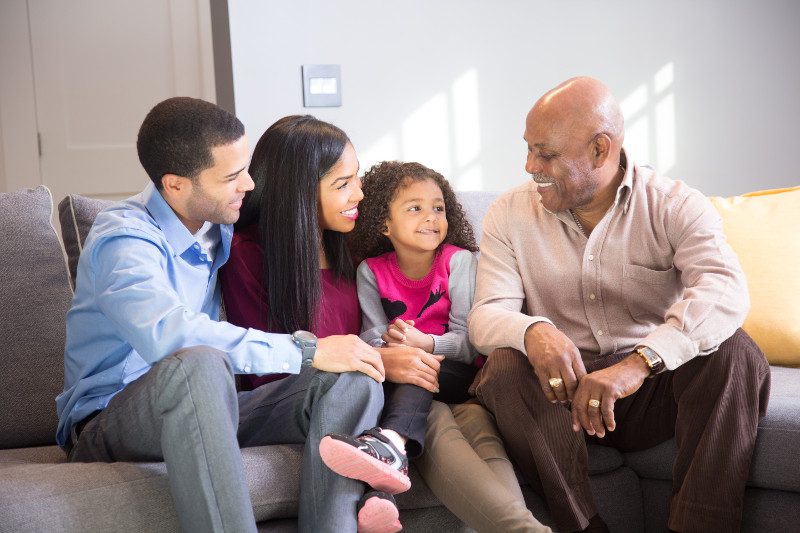 Solutions for Your Entire Family
UCSF has partnered with Bright Horizons® to offer high-quality back-up care to eligible UCSF Faculty and Residents and Clinical Fellows (as appointed by the Office of Graduate Medical Education).
When school is closed, a sitter cancels, or a regular caregiver is unavailable, back-up care is arranged for you, including:
• In-home well and mildly ill child care
• In-home adult and elder care
• Center-based child care, on a space-available basis
Program Details
• Access up to 20 days of back-up care per academic year (July 1-June 30)
• In-home care for children, adults, and elders – $10/hour for up to 3 dependents
• Center-based child care – $30/child/day or $55/family/day
• 4 hour minimum for all care requests
Returning Participants: Important Information
The annual enrollment fee is no longer required. If you are a returning participant, you do not need to re-enroll and you may simply reserve care as you have previously by calling 877-BH-CARES (877-242-2737), or via the Bright Horizons Back-Up Care Advantage Program sign-in web site. Co-pays apply.
1st Time Participants: Register & Reserve Care
Registration, via phone or online, is free and is required prior to scheduling care. Eligible faculty, residents and clinical fellows can register and reserve care either online through a password protected website or by phone.
Enter Employer Credentials to create your profile >>
1st time participants, create your profile using the following instructions:
Employer Username: UCbackup
Employer Password: Care1
Phone: 877-BH-Cares (877-242-2737)
Your employee ID number will be required. Be sure to use your name as stated on your UCSF Earnings Statement when creating your account. Registration in advance of needing care will help prevent delays in the scheduling process. You may schedule care 30 days in advance up to the day care is needed, including the day care is needed.*
For additional help getting started, see the 3 step guide.
Eligibility
Back-up Care Program eligibility is limited to the following:
• UCSF Faculty in the Ladder Rank, Professor in Residence and Clinical X series
• UCSF Faculty in the Adjunct and Health Sciences Clinical Professor series with appointments of 51% or more paid by UCSF
• UCSF Residents and Clinical Fellows (as appointed by the Office of Graduate Medical Education)
If you are unsure of your UCSF appointment, please contact your HR Generalist.
Eligible participants may use this benefit for a family member such as a child, step-child, spouse/partner, parent or in-law. Children through 17 years of age are eligible as are adults 18 years and over.
Quality of Care
Child care centers in the network must be accredited by the National Association for the Education of Young Children (NAEYC) or meet or exceed state child care licensing requirements. All in-home care agencies in the network are credentialed and employ trained caregivers. All center and in-home care providers participate in an extensive screening and training process. See our UCSF Back-Care Program Frequently Asked Questions (FAQs pdf) for more details.
Days/Hours Available
Hours vary depending on the type of care needed, and the service is designed to provide care when employees need to be at work. In-home care is available 24 hours a day, 7 days a week during your work hours. Center based care hours vary based on the center's operating hours. There is a 4 hour minimum for all care requests.
For program information please contact 877-BH-Cares (877-242-2737).
For other information please contact .(JavaScript must be enabled to view this email address).
*For same day care, Bright Horizons will make every effort to secure care for your dependent. For same day request, contact Bright Horizons by phone and they will walk you through your options for same day care.