Family Support Advocacy
UCSF Committee on Family Services – Family Support Advocacy at UCSF
The UCSF Committee on Family Services, formerly the Chancellor's Advisory Committee On Child Care (CACCC) was established in May 2001 by former UCSF Chancellor J. Michael Bishop. The Committee was formed to evaluate child care needs and to identify goals and action plans, and was created to include a broad range of faculty, staff and trainee members from the four schools, campus administration, and UCSF Health.
Today the Committee's objective is to advance UCSF's mission by advocating for a family-supportive environment for its interdisciplinary, diverse community to thrive. Clay Gustafson, MD, PhD, Assistant Professor in Residence in the Department of Pediatrics and the Biomedical Sciences Program, is currently the chair while Heather Nichols, Project Manager in the Department of Radiology and Biomedical Imaging, serves as co-chair. The Committee's sponsor is SAVC Campus Life Services, Clare Shinnerl. Please refer to the Committee on Family Services page for a list of current members.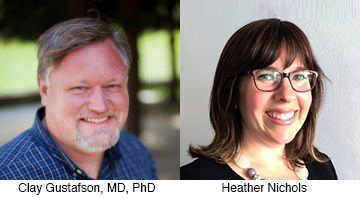 Beginning in 2011 the Committee broadened its objectives beyond campus child care capacity to consider a range of family support opportunity. In addition to continuing to advocate for the additional capacity for high quality child care, the committee guided the development of family support programs such as parent education, lactation accommodation, back up care and home help options and the development of the myfamily.ucsf.edu web portal, including a dedicated web directory for new and expecting parents. The Committee also reviews child care enrollment information and policies to serve a diverse campus community.
Child Care Pioneer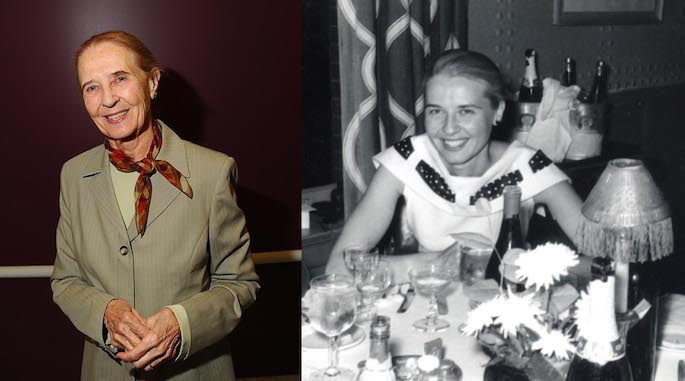 UCSF has been central to the establishment of child care facilities across the UC system, thanks to the advocacy of longtime committee member, Marilyn Reed Lucia, MD. Dr. Lucia, Clinical Professor of Psychiatry, passed away in 2016 but is recognized for her decades long work to provide and improve child care at UCSF and across the state system.
With the encouragement of UCSF Chancellor Willard Fleming, Lucia initiated Assembly Bill #687 in 1968, which authorized the Regents of the University of California and the Trustees of the California State Colleges to establish and maintain children's centers on their respective campuses. A year later, she initiated Assembly Bill #2261 which authorized funds for the construction and support of a Children's Center at UCSF.
These bills opened the way for the eventual establishment of children's centers on all CSU and UC campuses. In 1968, land was set-aside at UCSF and funding was approved which started the process leading to development of the children's center on campus in 1980. The center was named UCSF Marilyn Reed Lucia Child Care Study Center on Oct. 8, 1986, on Lucia's birthday.
After graduating from UCSF's School of Medicine in 1956, Dr. Lucia became interested in campus child care due to her own pressing child care needs. When she entered medical school she had two toddlers in hand and she had two more children while still in training during her residency programs in child and community psychiatry. In 1964, she met with the UCSF Vice-Chancellor Willard Flemming about starting campus child care. He encouraged her to pursue this interest. This encouragement led her to work with the California Legislature to draft Assembly Bill #687, which was passed in 1968 and authorized the Regents of the University of California to establish and maintain children's centers on all UC campuses. This authorization ultimately led to the development of the State-wide University of California Child Care System.
The Marilyn Reed Lucia Child Care Study Center, named in honor of her pioneer efforts, opened in the late 1970's. The center has served the campus for decades as a campus resource for students, staff, faculty and the community at large.
UCSF now has four licensed child care centers on three campuses, operated by Bright Horizons Family Solutions. They serve children from three months to five-years-old. The programs facilitate many areas of growth in young children, from social skills to problem-solving skills, all in a supportive and nurturing environment.
Child Care and Family Support Advocacy at UCSF
UCSF family support advocates include Diane Wara, Professor in the School of Medicine (now retired), who served as the first chair of the Committee. Prior to this appointment, in 1991, Dr. Wara became the first associate dean for women at a U.S. medical school. Over the years, she helped advocate for continued growth of UCSF's child care capacity and guided passage of a number of faculty changes, including a UC-wide policy on child-bearing/child-rearing leave.
Paul Green, Adjunct Professor, School of Medicine, co-chaired the committee for many years working alongside Dr. Wara, and then chaired the committee from 2011-2014. Dr. Green led strategies, guided by the results of a biennial UCSF Survey on Family Needs, to broaden family support across UCSF. Under his leadership pilot programs for parent education and back-up care with the Committee on the Status of Women (CSW) were initiated and have since been adopted permanently.
From 2014-2016 the Committee was led by Abbey Alkon, RN. PNP. Ph.D., Professor in the UCSF School of Nursing, and Co-chair Deanna Kroetz Ph.D, Professor in the School of Pharmacy. They chartered a broader mission for the committee, and grew and developed the parent education series with an emphasis practical recommendations to enhance parenting skills and abilities. Topics ranged from family communications to identification of gender in child development. Deanna Kroetz led the committee in 2016 with Staff Co-Chair Jennifer Thomas. Growth included approval for an expanded child care center to serve the Mission Bay Campus, and increased programming and participation in the area of parent education. A lactation accommodation program managed by Campus Life Services was also instituted during this phase with advisement from UCSF's National Center of Excellence Women's Health.