UCSF Launches Web Resource for New and Expecting Parents
---
Published on February 28, 2017
---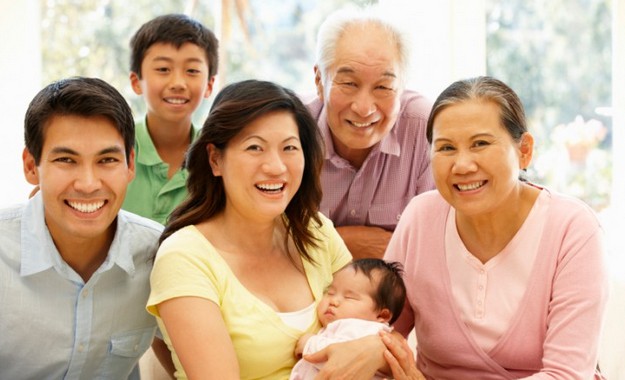 To help individuals better navigate the complex world of family-leave benefits and family support services, a "New and Expecting Parents page" has launched on the myfamily.ucsf.edu website.
A joint collaboration spearheaded by the UCSF Committee on the Status of Women (CSW), and produced by Campus Life Family Services, the "New and Expecting Parents page" consolidates for the first time all pregnancy disability and parental leave laws and policies, dependent-care policies, and support services available to the UCSF community (staff, faculty, students, residents, doctoral and post-doctoral scholars.
"Family leave planning and the transition back to work can often be stressful and challenging. Our hope is that, along with the guidance you receive from your HR partner and/or programs, this new web resource will enhance the decision-making process and help UCSF community members make well-informed choices," says Nerissa Ko, Professor of Neurology with the UCSF School of Medicine and Faculty Co-Chair of the Committee on the Status of Women.
The task of organizing the links and creating the site was handled by CSW members with input from UCSF Human Resources and the Committee on Family Services.
"Given how busy UCSF faculty and staff are and how complicated it can be to figure out parental leave policies, there was a need for a "one-stop shop" for families with all these resources in one location," says Amy Beck, Assistant Clinical Professor of Pediatrics, member of the Family Services Committee and mother of two children ages two and a half years and one month. She recently had her second baby and so has had first-hand experience with how complicated the leave planning process is.
"[Now] you can use the portal to get an overview of the information you need in regard to planning the financial and other aspects of maternity and disability leave within the UCSF system, she says. "The portal also has information about the lactation rooms on the different campuses and resources for child care. You will also find helpful explanations about UCSF's flexible spending account, which is a pre-tax program for spending on dependent care or medical care."
Links to the newly added Family Leave resources – and more – can now be found on the new mobile-friendly web page at myfamily.ucsf.edu.