Caroline Carter – Certified IBCLC
---
By Sophia Labeko on June 06, 2022
---

Caroline Wick Carter
Eight years ago, an internship with UC San Francisco Women's Health Resources Center brought Caroline Carter, until recently Caroline Wick, to the University. A year later she transitioned to UCSF Family Services, where she still relentlessly advances lactation services and programs for UCSF staff, learners, and faculty. She recently earned the International Board-Certified Lactation Consultant certificate and immediately organized a monthly workshop to support people who are pumping and returning to UCSF.
To pass the three-hour-long certifying exam, Carter completed the rigorous UC San Diego Lactation Consultant Pathway 2 program, which aside from weekly classes and coursework preparation, involved over 500 hours of lactation-specific clinical work with UCSF outpatient and inpatient IBCLCs and their patients, and UCSD lead simulations.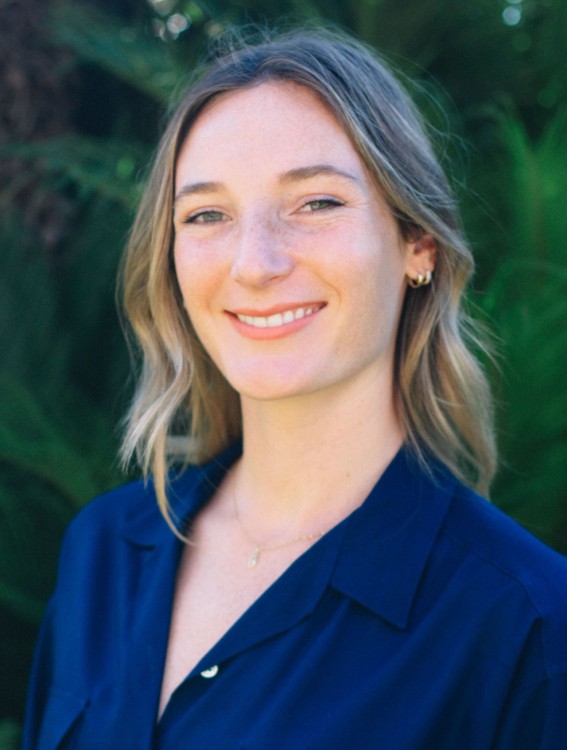 "It's difficult to pinpoint one lesson that stuck with me since all the topics on lactation are so fascinating, but I have a few areas I'd like to dig deeper in this year: breast/chest augmentations/reductions/other surgeries, perinatal mental health, and without surprise, workplace lactation accommodations and policy," shared Carter.
Empowered with new knowledge and experience, Carter's credentials mean that she can be a member of the maternal-child care team, providing expert breast/chest feeding and lactation care services in various settings while working with the dyad, additional family members, and health care providers.
Beyond direct lactation care, the IBCLC promotes changes that support breast/chest feeding, a continuation of providing milk, and helps reduce breast/chest feeding or milk production cessation by working with policy makers and other health and societal stakeholders.
In terms of what's in store for the current Lactation Accommodation Program, Caroline says it's experiencing a pivotal moment as services expand, new and developing partnerships are made, and major improvement projects are on the way. Since 2015, the number of lactation rooms more than tripled in new, renovated, and older buildings. There are 4 essential areas under review or currently undergoing improvement: lactation room availability, accessibility, supportive furniture, and lactation care services. "I will be sure to keep our community updated and well informed," says Carter.