Recycling & Waste Reduction Program
Welcome:
The Recycling and Waste Reduction Program helps facilitate the disposal of standard recycling, compost, and garbage materials, and coordinates special material handling for cell phones, batteries, toner cartridges, and scrap metal.
UCSF's Recycling Program is working hard to ensure recycling and composting are easy and convenient. Your participation will help ensure that UCSF can reach its waste diversion goals. Thank you for taking time to learn the right way to reduce waste.
Special Material Drop Off Locations at UCSF: Zero Waste flier 2018 - 2019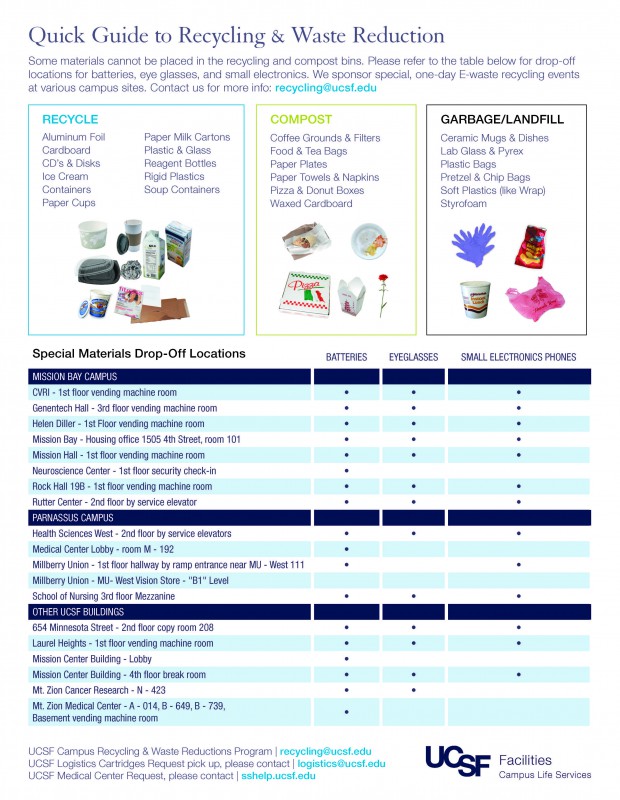 Questions or Ideas?
Email us at:
.(JavaScript must be enabled to view this email address)
Call us @
1-415-502-6808
Video:
How to Pick the Right Bin for Recycling, Composting and Disposing at UCSF.