Security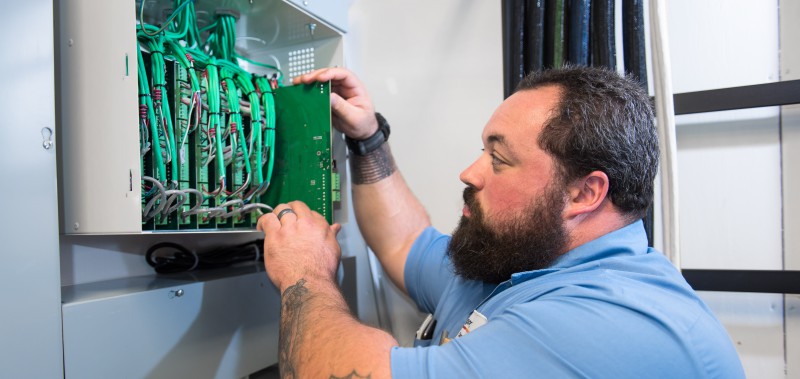 Gregory Springston, UCSF Security Systems Technician


Security, safety, and access is important to everyone. For proper functioning of security technology and equipment, we provide the following services:
• Installation and maintenance of intrusion and alarm systems
• Access control systems
• Closed circuit television systems (CCTV)
• Emergency call buttons across the campuses
• Installation, service and repair of building access security
• Card reader access control systems

Proximity Access Card:
Exterior access to secured campus buildings is by proximity card (which also serves as an employee ID badge). These are issued by the UCSF Campus Police Department "We ID" program. The UCSF Police Department manages the database that controls access through identity proximity cards. Access is granted either by a department representative or the UCSF Police Department. To contact the UCSF Police Department about access control, call 476-7065, or visit UCPD's website.


---
Need to repair or install a security system?
Submit a service request.