Infrastructure Programs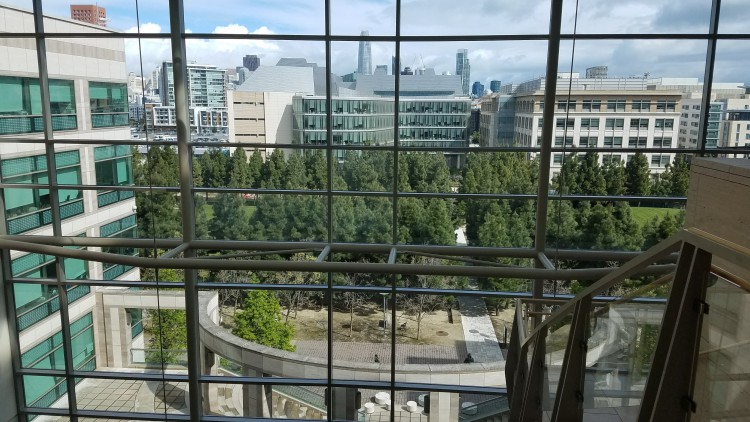 The Infrastructure Program as UCSF Facilities Services details the work of the Facilities Investment Needs, Building Renewal, the Strategic Energy Plan and iCAMP.
Facilities Investment Needs
The UCSF Facilities Investment Needs (FIN) Program is a decision-making tool that provides funding for existing buildings and infrastructure that are core to UCSF's operations.
When you consider there is nearly 10 million square feet of university space, this can be a daunting task. That's why Facilities Services has brought a team together to analyze the FIN Program from beginning to end.
Every year, Facilities Services team members submit projects that are then prioritized through the FIN Program. This process creates a more accurate list of building and infrastructure needs and enables Facilities Services to concentrate on the top priorities.
Building Renewal
Building renewal is part of a strategy aimed at reducing UCSF's deferred maintenance.
The 15-year renewal program focuses on finishes and building controls at Mission Bay. The 25-year renewal program addresses building systems at Parnassus Heights. Specifically, mechanical, electrical and plumbing systems at the School of Dentistry and Kalmanovitz Library. It also funds work at the Mount Zion Cancer Research Center.
Facilities Services engages with the university community during the renewal process by establishing building advisory groups to help guide the projects. The advisory groups provide a link to the building occupants. Facilities provides detailed information and timelines associated with the projects and building occupant help Facilities minimize the construction impact on research and teaching.
Energy Management
The Energy Management program's goal is to cost effectively minimize UCSF's energy use and associated environmental impacts. Energy Management staff identify and implement energy efficiency projects, manage the University's $25M Purchase Utilities budget, and develop on-site renewable energy projects. The program optimizes water efficiency by metering water systems and retrofitting infrastructure and equipment. This includes managing water infrastructure to meet water quality and asset management standards.
Integrated Capital Asset Management Program
The Integrated Capital Asset Management Program (ICAMP) helps UCSF plan and manage building systems through a risk-based assessment process. The workplace management and decision support system helps the university manage its capital asset portfolio, address deferred maintenance, and optimize its total cost of ownership. ICAMP provides strong planning tools for near and long-term 360-degree asset management and prioritization.