Event Set-ups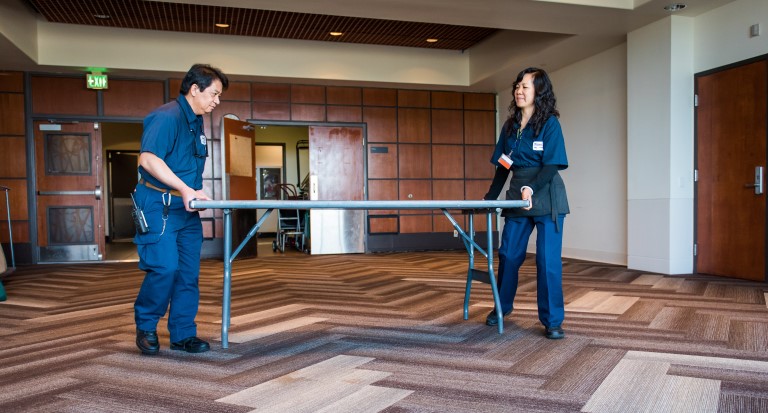 Bernardo Calon and Wangran Lu, UCSF Custodians
Having a special event? We provide setup and/or cleanup services. Please submit your request at least one week in advance. Services are provided on rechargeable basis of $74.44 per hour. Set-ups requested on short notice is not guaranteed, and if service is provided, an extra charge may incur.

Please include the following information in the description field when you submit a service request:
• Date of event
• Set-up time
• Break-down time
• Number of applicable items: tables, chairs, bins (trash, recycling, compost), easels
We also require you to fill out and attach the Temporary COVID-19 Event Set-up Approval Form when submitting a set-up request online. This process supports the UCSF Interim Policy on Large Events and Gatherings.


Need an event set-up? Submit a service request.