Virtual Achievement Awards Highlight Contributions of Six Facilities Services Employees
---
By Robert Hood on August 17, 2020
---
Six Facilities Services employees were recently recognized in a virtual ceremony for their achievements over the past year. The ceremony recognized a wide-range of achievements including response to the COVID-19 pandemic, internal communications, customer service, enhancement of safety procedures, asset management, security and controls, and more.
"These six employees made major contributions to the organization over the past year," said Assistant Vice Chancellor for Facilities Services, Jon Giacomi. "For many customers, they are the face of Facilities Services. They embody our PRIDE values when they represent the organization across campus. We are here to create an exceptional physical environment at UCSF. We support the university's research, teaching, health care, and community service mission by providing the operational and maintenance needs of all UCSF campus facilities. I can't thank these employees enough for representing Facilities Services in such a professional manner."
This year's Facilities Services Achievement Award recipients include: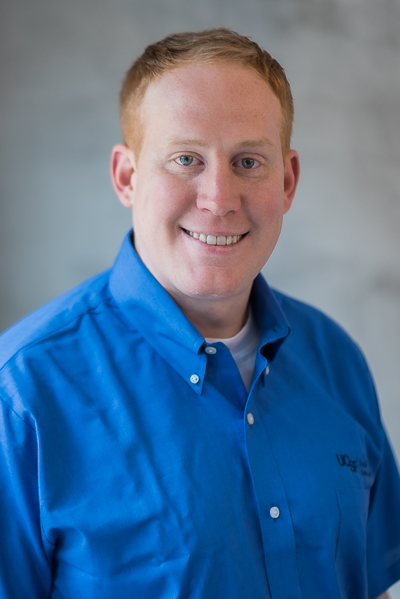 Charles Conway, FIN Program Manager - Conway was nominated by Bernadette Jimenez who recognized Conway's leadership in the Facilities Investment Needs (FIN) program, a decision-making tool that provides funding for existing buildings and infrastructure that are core to UCSF's operations. "He has taken the helm in the FIN program," Jimenez said. "His interactions in the working group are positive and collaborative. Charles makes sure to listen to everyone's concerns and address those concerns in a responsible way, ensuring that he acts as a steward of the university." Jimenez said Conway works with employees from Finance and Administration, the Budget Office, Human Resources, Real Estate, the State Fire Marshall, maintenance and operations staff as well as campus leadership. "He is a role model for UCSF PRIDE values," she said. "He is kind and courteous to all."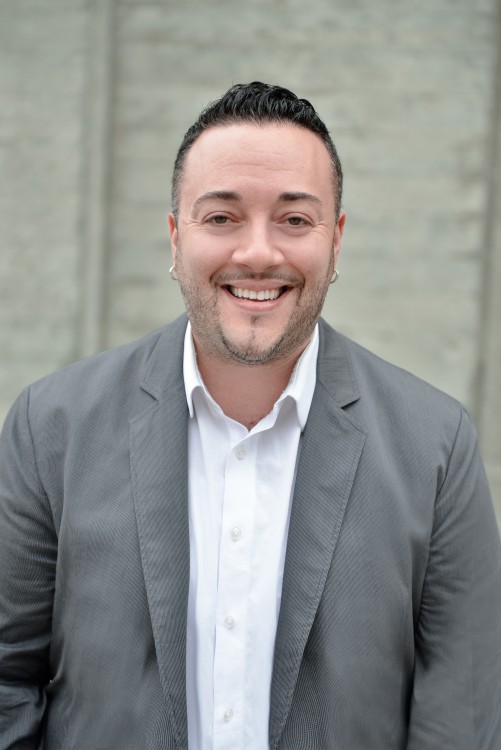 Sean Aloise, Interim Assistant Director - Aloise has revolutionized Facilities communications. He has been pivotal in the continued success of the First Impressions Contest, the Center of Excellence Program, FS 10-Second Messages, and Diversity, Equity & Inclusion. Additionally, he was thrust into the Emergency Operations Center (EOC) to assist with COVID-19 Response Communications and then as part of EOC Recovery & Advanced Planning. "Sean took the 10-Second Message concept on the road by presenting about the value and success of the award-winning platform to other facilities professionals at a number of national and regional conferences and professional development sessions, said Cesar Sanchez, Director of West Campus/Parnassus Operations. The 10-Second Message concept garnered national interest and prompted numerous facilities departments at universities across the country to implement the program that tells campus communities about the great work being performed by their facilities personnel in quick 10-second messages.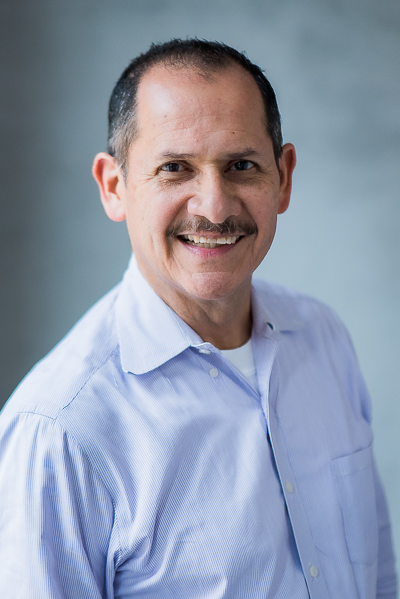 Oswaldo Robelo, Facilities Manager - Interim Senior Facilities Manager for West Campus, Jessica Price, described how Robelo stepped up last year to support all of the West Campus buildings when other employees were called on to help with several major facilities initiatives. "He took the lead in dealing with building emergencies and day-to-day operations, serving as our single point of contact for all West Campus buildings," Price said. During this year's response to the COVID-19 pandemic, and a reduced workforce, Robelo has stepped up to support Facilities Services and emergency operations. He volunteered to bridge a gap in Custodial Services oversight, reporting on-site daily to meet with custodial staff and make sure they had the supplies and tools needed to perform their high-touch cleaning services. In addition, Robelo often responds to EOC requests and building emergencies.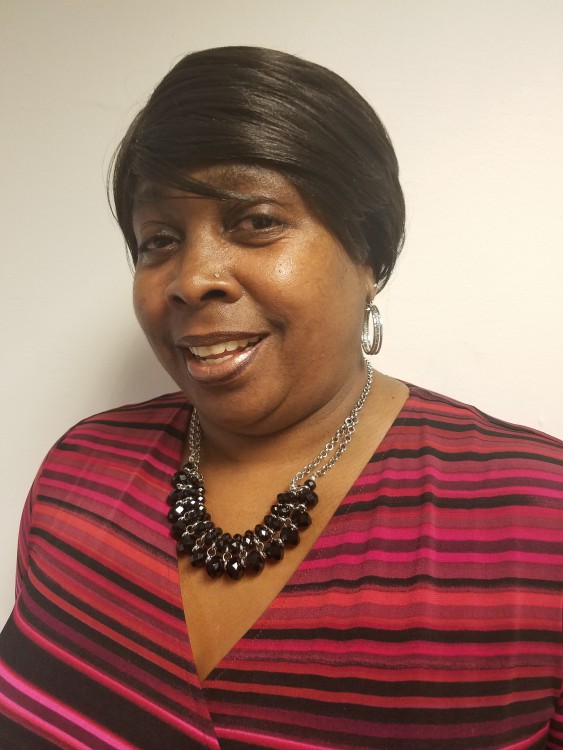 Ronda Metcalf, Facilities Management Specialist with the Customer Service Center - Customer Service Center Supervisor Jaycee DeGuzman and Landscape and Pest Control Supervisor Morgan Vaisset-Fauvel both recognized Metcalf's dedication as she juggles pest control projects while working with the CSC. Metcalf has served as a liaison between Pestec, the company hired to perform pest control service, and campus customers. She manages pest control work orders, documentation, connects directly with customers, and collects vital information for pest control technicians. "Ronda has been an excellent liaison between the company and the customers," said DeGuzman. This was especially true at Laurel Heights, where Metcalf worked to eradicate mice in a clinical space. "She was able to utilize her communication skills to clearly articulate the process of pest control, as well as the steps on how the issue would be mitigated and resolved."
Kate Shimshock, Emergency Safety Coordinator - Shimshock has been instrumental in moving emergency services to the forefront of the organization and developing partnerships across campus. This includes her support of the Incident Command Post and Emergency Operations Center at UC Regents meetings, labor strikes, and, most recently, COVID-19. "Kate was integral in standing up these operations, training staff, and rallying resources," said Sanchez. When it was time to active the COVID-19 EOC, Shimshock trained new staff and assisted with access requests for online needs such as Mission Manager and Box. "She also took on the poor air quality and wildfire filter project," Sanchez said. "This created a a standard approach to purchasing and management of air filters on our five main campuses in San Francisco. Her proactive approach on this effort also served to ensure proper ventilation of buildings during the COVID-19 pandemic." Shimshock also managed irradiator removal and replacements which required day and night coordination with external agencies and many cross functional teams at UCSF. Using the experience, she developed a table-top exercise titled "Irradiator Gone Bad for Facilities Services and EH&S".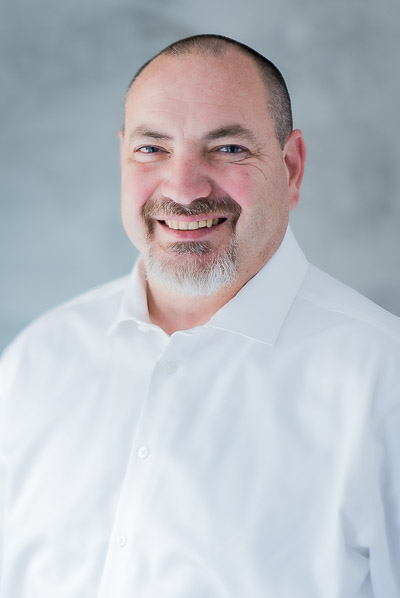 Gregg Sprowl, Access Controls & Security Services Program Manager - Over the past few years, Sprowl has created, developed and rolled out a Class A Access Controls & Security System program across Campus and Health. In addition, Sprowl has chaired the Access Control & Security Services working group to address the many outstanding policies and standard operating procedures needed to successfully operate a Security Services program at an organization the size of UCSF. The group includes participants from Health, Campus, UCPD, LER and many other cross-functional stakeholders and is designed to standardize security practices across the entire UCSF enterprise. Under Sprowl's leadership, the entire Keywatcher System has been upgraded and integrated with the Prowatch Database. Sprowl's team has simplified the Parnassus UC Police Department keyrings, teamed with housing to lower the cost to tenants when keys are lost, began using the TILE tracking system on high-risk keyrings and has been an integral member of the Facilities COVID-19 Response Team.