Facilities Services Receives Prestigious National Achievement Awards
---
By Robert Hood on August 26, 2019
---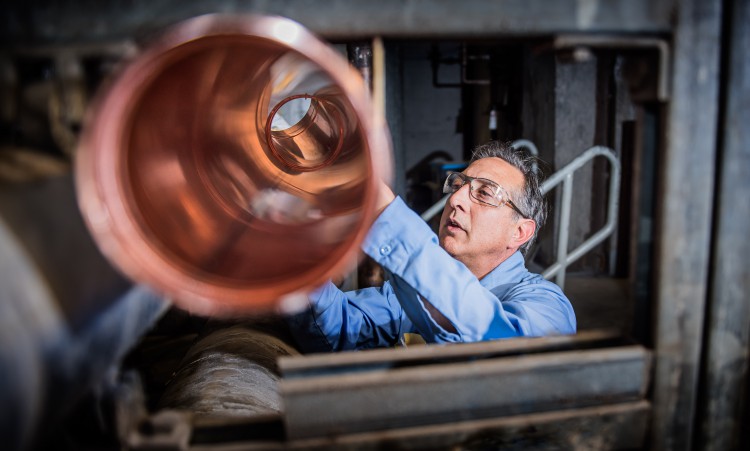 UC San Francisco Facilities Services has received two prestigious 2019 Facility Maintenance Achievement Awards from the editorial board of Facility Maintenance Decisions Magazine.
UCSF is being honored for its sustainability initiatives and its innovative Facilities Managers Program. This is the first time in the program's history that one department has received two awards in the same year.
"We are extremely grateful to receive a pair of Facility Maintenance Achievement Awards," said Jon Giacomi, assistant vice chancellor for Facilities Services. "Our staff has taken novel approaches to solving sustainability and facility management issues on campus and these awards acknowledge their creativity."
UCSF's Facilities Managers Program assigns seven facilities managers and three project coordinators to serve as building liaisons, providing occupants with a single point of contact for all of the building's needs. The Facilities Managers serve as strategic partners for building occupants as they help break down service barriers, support university research, and serve as strategic partners.
Staff from the Facility Managers program also work with building occupants on deferred maintenance and renewal projects including building controls, mechanical, electrical and plumbing systems, and building finishes.
"Our Facilities Managers meet frequently with department leaders, working on pathways to resolve concerns voiced by faculty and students," Giacomi said.
To help the campus become more sustainable, UCSF Facilities Services worked with the University of California System and City and County of San Francisco to launch a "Zero Waste by 2020" campaign. The goal is to achieve zero waste (defined as 90 percent diversion from landfill) by the year 2020. UCSF's current diversion rate is 78 percent, which is one of the highest rates in the UC system. Since 2013, UCSF has seen a reduction in its landfill garbage from 3,444 to 1,612 metric tons and it continues to decrease.
"We were one of the first, if not the first, UC campuses to create a recycling sorter position," Giacomi said.
The program has received more than $250,000 in grants to test different ideas to divert material from the landfill. This includes mobile-friendly technology that guides the university community on where to toss materials on campus. This has yielded 2,648 metric tons of recycling material and 2,746 metric tons of compost material and the university's diversion rate ranks in the top three of UC campuses.
"We're very proud of our efforts to manage our facilities and reduce our waste on campus and these Facility Maintenance Achievement Awards are a testament to the hard work of our staff on these two issues," Giacomi said.