Housing Community Room at Mission Bay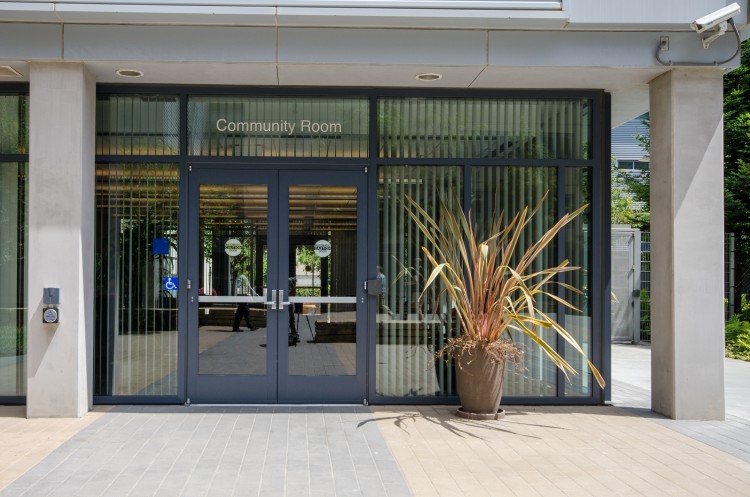 A multi-purpose room located in the North building of Mission Bay Housing reservable by Mission Bay Housing tenants and UCSF departments. The Housing Community Room is located on the first floor of the North Building, across from the Housing Office.
525 Nelson Rising Lane, Room 112
San Francisco, CA 94158
Location Map
Room Use Policies for Campus and Departments
Campus Use Policies
Use Policy Reminders:
Smoking is not permitted in the room or anywhere on the UCSF Mission Bay Campus in accordance with the UCSF Policy on smoking.
Alcohol is prohibited in the Community Room.
Animals are not permitted in the Community Room, even if they are "just visiting." Housing Services enforces a No Pet Policy in addition to the campus No Pet Policy.
Jump houses or bounce houses and barbecues are not permitted in the Community Room or inner courtyard.

Rental Rates
UCSF Rate: $75 per hour, max charge for the day is $450
UCSF RCO: $30 per hour, max charge for the day is $250
All rates are per day.
RCO groups must get approval from Student Life and funding details to reserve the room.
What's On the Menu?
All caterers approved for University events are listed in BearBuy.
How to Green Your Event
We strive to make all our events as sustainable as possible. Please look into caterers who can provide compostable tableware and large water dispensers instead of individual plastic water bottles. UCSF Sustainability can help you green your event.
How Can You Book This Space?
The Housing Services Community Room, located at Mission Bay, is open for reservations by the UCSF community. The venue is available Monday-Friday, from 8am-5pm. This multi-purpose room can be used for events, meetings, banquets, presentations, retreats and conferences.

 To book this space please use the Campus Use Request Form
Need Directions to the Housing Community Room?
We are located at 525 Nelson Rising Lane, Room 112 San Francisco, CA 94158.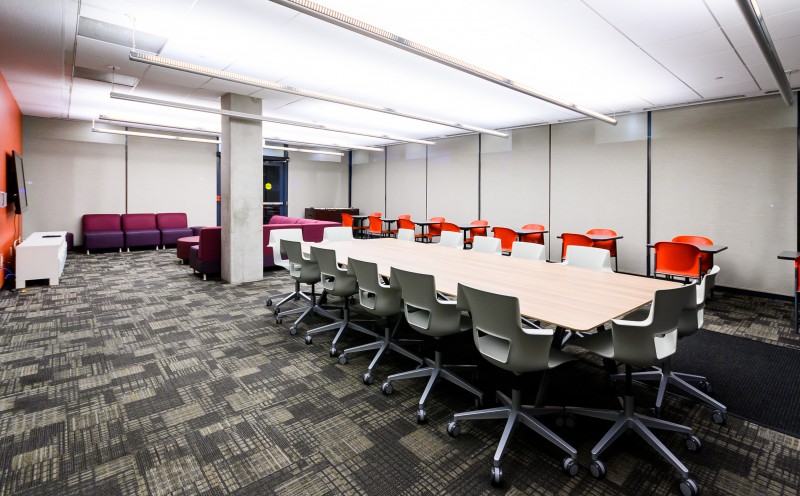 More photos can be found at our gallery.