Reservations / Rates
Find your customer service representative to reserve Aldea Center on Mount Sutro, Millberry Union Event and Meeting Center, and the Mission Bay Conference Center at Rutter Center. In addition, you'll find contact information for reservations the Laurel Heights Conference Center.
Aldea Center on Mount Sutro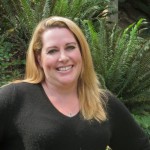 Emily Lefson
Aldea Center (Box 0231)
 or Mission Bay (Box 3100)
ph: 415.476.9888
e-mail: .(JavaScript must be enabled to view this email address) or .(JavaScript must be enabled to view this email address)
Rates
Rates for July 1, 2019 bookings and beyond
Up to 4 hours: $970
More than 4 hours: $1470 (Rates per day)
UCSF Departmental Reservation Request
The Aldea Center on Mount Sutro, located at the Parnassus Campus, is open for reservations by the UCSF community. The venue is available Monday - Friday, 8am – 7pm. This multi-purpose space can be used for events, meetings, banquets, presentations, and retreats.
For the online reservation request page, please click here.

Millberry Union Event & Meeting Center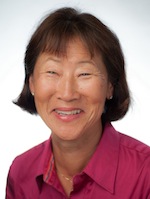 Cee Cee Shinn
ph: 415.476.2019
fax: 415.514.2161
e-mail: .(JavaScript must be enabled to view this email address)
Rates for UCSF Departments
One Room: City Lights or Golden Gate
Up to 4 hours: $900
More than 4 hours: $1420
Both Rooms Combined:
Up to 4 hours: $1620
More than 4 hours: $2575
For Non-Departmental Rates:
Email: .(JavaScript must be enabled to view this email address)

Mission Bay Conference Center at UCSF
Kelin Shaw
Sales Manager
ph:415.502.2387 or 866.431.UCSF
fax: 415.476.5550
e-mail: .(JavaScript must be enabled to view this email address)
Management of Laurel Heights Conference Center is now provided by the UCSF Human Resources Department and the Office of the Registrar.
Chancellors, Presidents and Regents Rooms
To check availability and make room reservations, please contact UCSF Human Resources/Development and Training.
Laurel Heights Auditorium
Office of the Registrar–Classroom Scheduling
ph: 415.476.4436
E-mail .(JavaScript must be enabled to view this email address)
https://edtech.ucsf.edu/scheduling