Planning and Event Support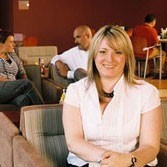 At UCSF, every venue has its own unique way of making your event great.
Act as Your Own Event Planner
At the Aldea Center on Mount Sutro or the Millberry Union Event & Meeting Center, we provide basic support at a location convenient to the Parnassus campus, and give you the flexibility to decide how to invest your event budget: by choosing a preferred UCSF caterer and providing your own audio/visual support.
Tip Sheet for Planning a Meeting or Event
Planning Tip Sheet
How to Green Your Event
For details on how to make your event more sustainable, please use this guide.
Hosting a Green Event!
Work with a Professional Event Planner
At Mission Bay Conference Center at UCSF, professional planning staff work with you from start to finish. From set-up to clean-up, we ensure your guests are comfortable and your catering and technology needs are met. All you have to focus on is what's important: hosting a great event. Staying overnight? Mission Bay staff can arrange accommodations with a local hotel partner.
For more information on any of our three venues, please contact us.