Aldea Center on Mount Sutro: Photos/Floor Plans
Aldea Center on Mount Sutro offers a contemporary feel in a woodsy setting, with several moden options to meet your needs.
To visit our photo gallery please scroll down this page. The gallery is available below.
For your convenience, our furniture can be arranged in a number of configurations. With theater seating, we can accommodate 90 guests. For receptions, our standing-room capacity is about 150. For more details please click Aldea Center Information

General Floor plan for the Aldea Center Second Floor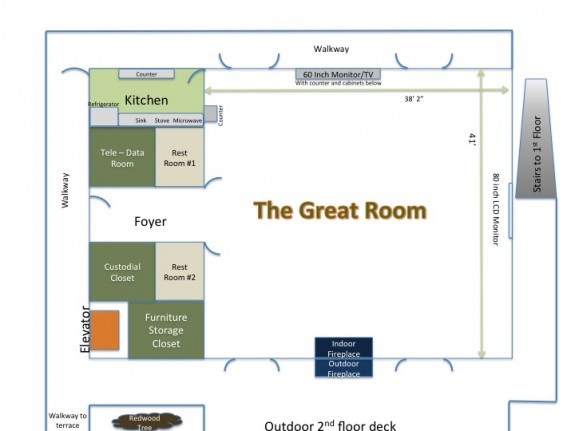 Not What You're Looking For?
Explore the Millberry Union Event & Meeting Center or the Mission Bay Conference Center at UCSF.