Welcome from the SAVC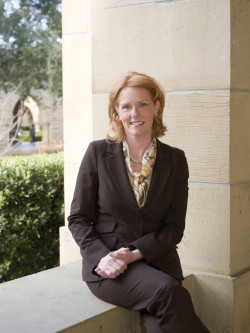 UCSF is a great place – especially once you know where to find trusted information about services that will make your life better here. During your time at UCSF, I hope you'll come to depend on the staff in Campus Life Services – all 974 of us – to be of service.
One of the ways we extend a helping hand is by compiling useful information on our website. My hope is that you'll bookmark our pages and consider them the 'go to place.' Of course, please let us know what you like about our website, what could use refining, and what you needed but couldn't find, as we are fully committed to continuously improving our interactions with you!
I personally depend on many of the services provided by Campus Life Services and the one that most eases my day is the CLS Mobile Concierge. You can find it by searching for 'CLS Services at UCSF' on Google Play or the Apple Store. On this app, you can plan UCSF shuttle trips, access emergency contact information, locate our gyms, stores, eateries, ATMs, and much more. I hope you'll find it as useful as I do.
At your service,
Clare Shinnerl, Ed.D.
Senior Associate Vice Chancellor
Campus Life Services