Demolition Clears Way for New Student Housing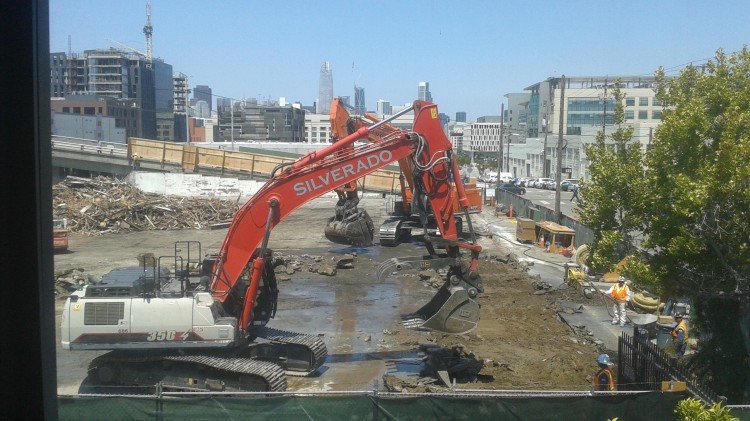 In the Dogpatch neighborhood, immediately south of the Mission Bay Campus, UCSF is building new housing on Minnesota Street. Heavy equipment has been demolishing two aging warehouses currently on the property.
The project will provide up to 595 units for graduate students, post docs, residents, and fellows, nearly doubling campus supply and significantly reducing the university's shortfall of campus housing. Two six-story buildings on both sides of 18th Street will include below-market rate two-bedroom, studio, and efficiency apartments.
Because the units are small, the project includes ample study and community space along with landscaped courtyards. A dedicated retail space is anticipated to be a corner market. Although the project includes a small amount of parking, tenants are advised not to bring cars to campus since most of the spaces in MN are for ride share vehicles, bikes, and UCSF employees.
The facility is expected to be UCSF's most energy-efficient building to date. The new housing is scheduled to open in summer 2019.