UCSF Set to Open Additional Housing at Mount Zion This Summer
---
By Robert Hood on January 12, 2021
---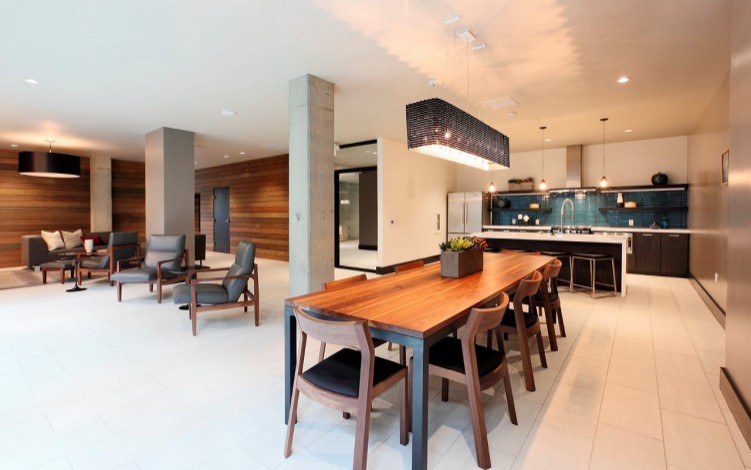 UC San Francisco is set to open a 71-unit building at the Mount Zion campus this summer that will build on the university's existing housing inventory for faculty.
The new building focuses on housing for UCSF faculty, though trainees and staff will be able to apply as well. The modern building includes amenities such as parking, in-unit laundry, and a fitness room. The university has been making minor structural and facility improvements to get it ready for new tenants this summer.
While UCSF Housing Services currently offers more than 1,200 apartments and houses to different members of the university community, it's unlike your average university housing. "It's certainly not your traditional undergraduate housing experience," said Assistant Vice Chancellor for Housing & Wellbeing Services, Leslie Santos.
UCSF Housing runs its program more like what you see in a typical apartment building. It doesn't have dining halls or any common areas for large groups of tenants to gather. "This is one of the many reasons we are able to stay open during the pandemic," Santos said. "Our tenants are able to isolate themselves within their apartments with everything they need."
UCSF applicants aren't required to provide a security deposit, credit check, or application fee. In addition to the new building at Mt. Zion, Housing is also available at both the Parnassus and Mission Bay campuses. "The types of housing we offer are as varied as our tenants," Santos said.
Tenants in UCSF Housing are subject to newly approved five-year term limits. The limits are cumulative in a lifetime, regardless of university affiliation or break in tenancy. Two-year term limits were introduced in 2013 to ensure robust availability for newly recruited faculty, students, and trainees. In 2020, Housing Services was able to extend term limits to five years, as the department expanded its inventory. The Tidelands at Mission Bay opened in 2019, which nearly doubled UCSF's inventory of campus housing and now provides more availability than ever before.
Todd McGregor, director of Housing Administration, said the new flexible term limits policy is also possible because more housing is forthcoming. "Along with the opening of the new Mt. Zion housing this summer, we have 230 units designated for the UCSF community under construction at the UC Hastings development that will open in 2023."
For more information, visit UCSF Housing Services online.