Transportation Services Launches Zipcar Partnership
---
Published on May 25, 2017
---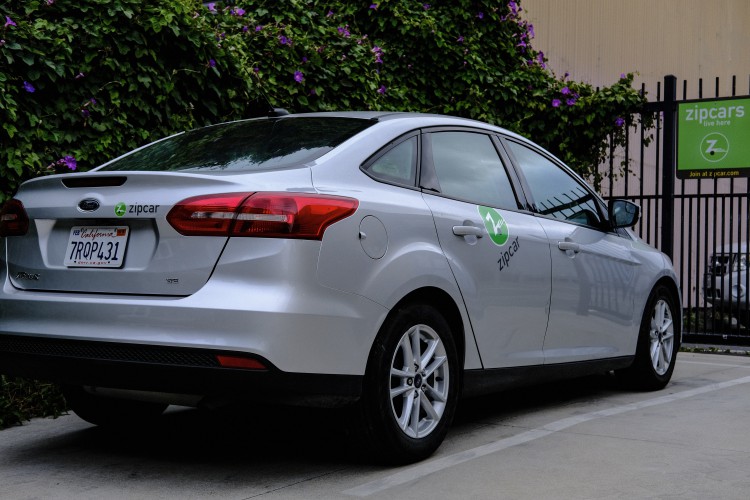 UC San Francisco Transportation Services has launched a new partnership with Zipcar, the world's leading car-sharing network, to offer a car-sharing program on campus.
UCSF members can join for $15, with rates starting as low as $7.50 per hour and $69 per day. After the first year, members will pay an annual membership fee of $25. Gas, maintenance, insurance, and up to 180 miles of driving per day are included in Zipcar rates. Seventeen vehicles are now available on UCSF's campus and the Zipcars have designated parking spots for convenient pick-up and return. They are located in the same, easy to find, parking stalls that the City CarShare cars were parked. Cars can be reserved for as little as an hour, a day, or even multiple days.
The new Zipcar agreement replaces the university's previous agreement with City CarShare.
The convenient, self-service transportation option is available 24 hours a day, seven days a week to faculty and staff members ages 21 and older and students ages 18 and older. A valid driver's license is required.
"The service provides faculty, staff and students the freedom to get off campus without the hassles of owning a car, while helping meet sustainability goals by reducing the need for personal vehicles and parking spots on campus," said Erick Villalobos, UC San Francisco's Director of Transportation Services. "Zipcar is an affordable and practical alternative to access a vehicle during the day, without having to drive to work."
UC San Francisco departments can create departmental accounts with the convenience of direct billing for the Zipcar service. Authorized employees may reserve and use Zipcars to facilitate university business using their departmental accounts and save the time and energy required to submit reimbursement requests.
"Using a UC San Francisco Zipcar departmental account is a convenient way for employees to access a vehicle for university business when they have to travel off-site for meetings, work or need to transport equipment," said Villalobos. "Using this option can save departments substantial amounts of capital and operational expenses by forgoing the need to purchase vehicles for the occasional business need versus simply renting a vehicle by the hour."
Zipcar is the largest campus car-sharing provider with a presence on more than 500 college and university campuses across North America, from small private colleges to large public universities.
"We're excited to team up with UC San Francisco to bring Zipcar's convenient, on-demand transportation service to campus," said Katelyn Bushey, director of university programs, Zipcar. "Zipcar offers all the benefits of owning a car without the hassles that come along with it like circling for a parking spot before class, paying for gas or worrying about oil changes."

For more information and to become a member, visit Zipcar at UCSF.